JW Marriott El Convento Cusco – Cusco, Peru
When I was booking our trip to Peru, the JW Marriott El Convento Cusco was one of the first hotels I looked at.  The design was what got me right away – a converted convent in the middle of Cusco – and it ended up being just as gorgeous if not more in person.  I immediately reached out to the hotel to work with them and they couldn't have been better to work with.  And on top of that, this became one of our favorites hotels ever – and that's saying a lot coming from us!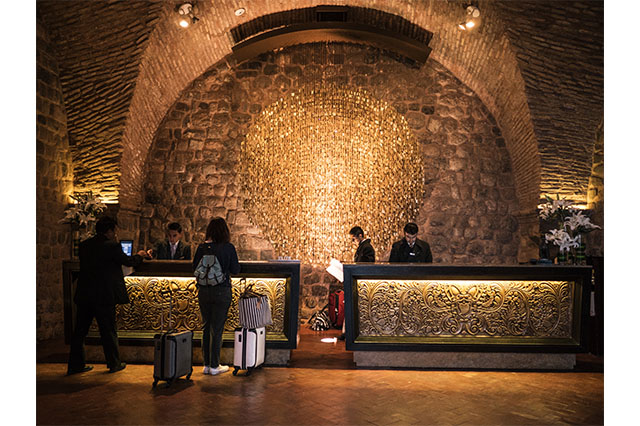 LOVE
The Staff- From our driver at the airport, to check in, to the restaurant staff, we literally didn't encounter 1 person that wasn't over and above helpful and kind.
The Location –  We only really had 1 afternoon in Cusco (which wasn't enough and we'd love to go back for longer), but due to our short time frame, this hotel was perfect in location to explore the best of Cusco.  Right next to the Plaza des Armas and only a 15 minute walk to the San Pedro Market, it was perfect to explore central Cusco.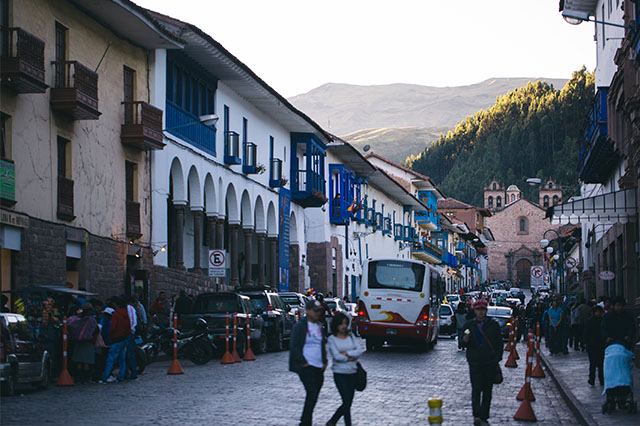 The Design –  This hotel is gorgeous first of all.  It's an old convent they've converted into a hotel and it is immaculate.  The stone, the chandeliers, the art… its design was one of my favorite things about it.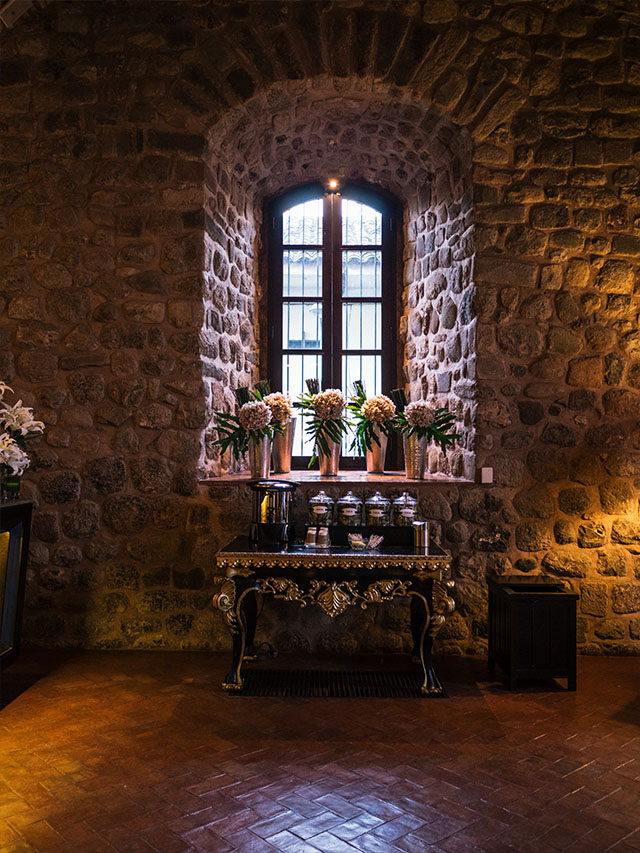 Room Layout – We had a lovely King room looking out onto the street and we loved the room.  Great layout, lots of space and so comfortable.
The Food – We ate almost all our meals in Cusco at the hotel due to our schedule with flights and trains and we weren't disappointed.  Everything we ate was delicious!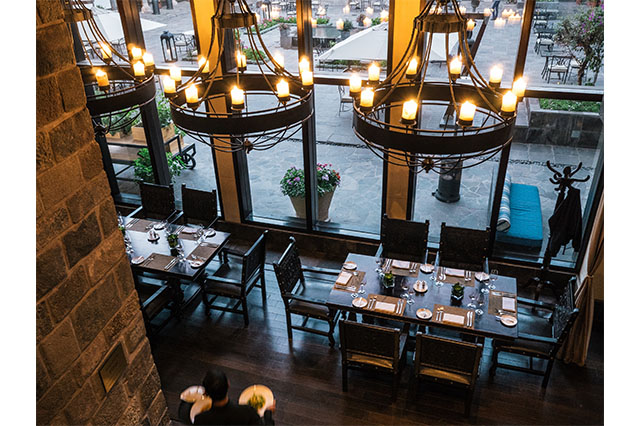 DIDN'T LOVE
Nothing! –  There was literally nothing I didn't love about this hotel and it easily became one of our favorite hotels we've ever stayed in.
TIPS
Take advantage of breakfast if it comes with your room – The breakfast spread was huge and delicious and well worth getting up early for!
Book with the hotel ahead of time to have them pick you up at the airport – For only $15 USD you can book with the hotel to have a driver pick you up at the Cusco airport and drive you to the hotel.  When we arrive in Cusco, there are tons of people asking for you to hire a taxi, so it was so nice to just have someone there waiting for us and making that transition easier.
Land of Marvels was welcomed to the JW Marriott El Convento Cusco as a guest (at a discounted rate), though all opinions are my own for this review.   
Traveling to Peru?
See all my posts on Peru!