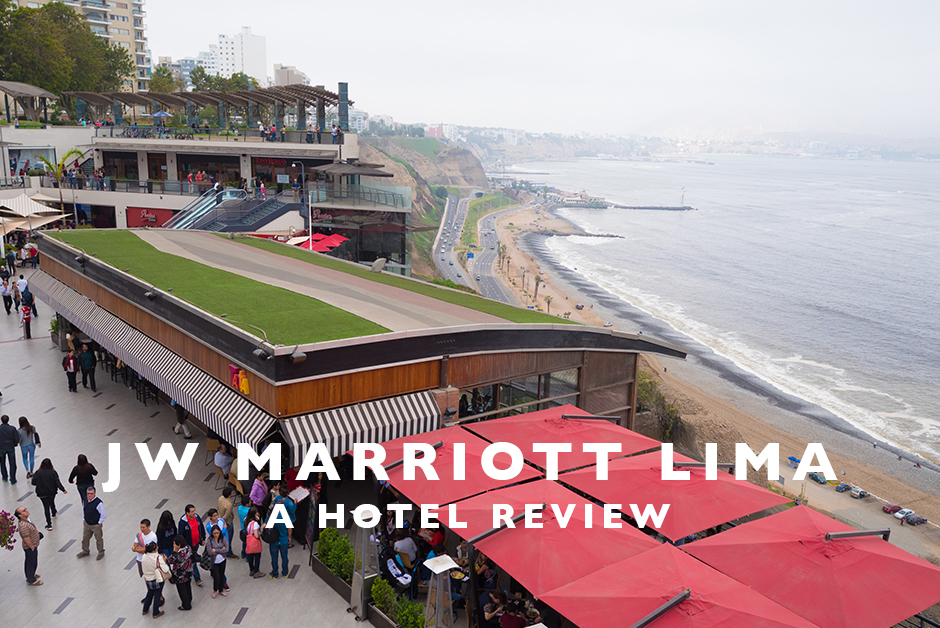 When we arrived at the Cusco airport the day we were due to fly home, we were informed our flight to Lima had been canceled and we'd been rebooked on a later flight, meaning we'd miss our connection to LAX in Lima.  So after some frustration and rebooking, we ended up with a night in Lima that hadn't been scheduled in our itinerary.  After we got our flights changed, we retreated to the airport lounge for free wifi so that I could find us a hotel in Lima for the night (about 4 hours prior to arriving in the city).  I was glad to find the JW Marriott in Lima had availability as we'd just come from staying at their property in Cusco which we loved.  After a quick search about the neighborhood it was in (Miraflores), I promptly booked it and I'm so glad we did!
JW Marriott Lima – Lima, Peru
LOVE
The View –  The room looked straight out over the ocean and the waterfront mall Larcermar with tons of shops and restaurants.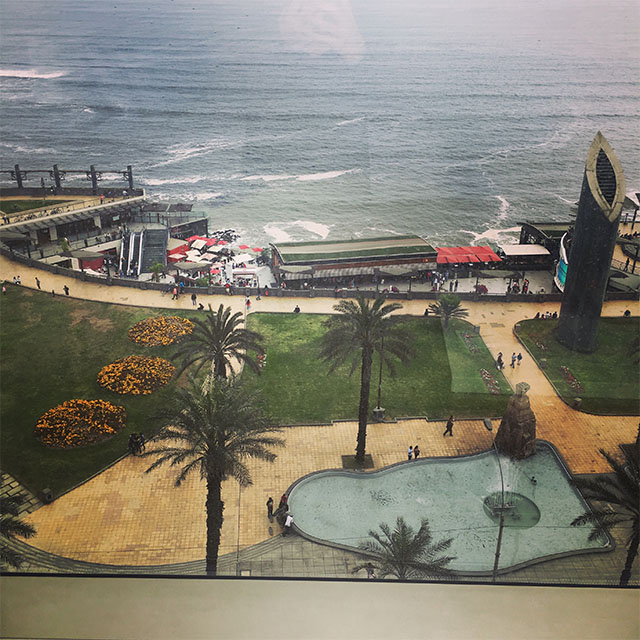 Size and Layout of the Room –  We loved the size and layout of your room, with lots of room to move around, lay out luggage and be comforatable.
Bed –  The bed was really comfortable and we slept really sound!
The Staff –  The staff was so helpful in helping with bags and arranging airport transfers.  They went above and beyond.
The Location – In the Miraflores neighborhood of Lima, this upscale area is filled with great shops and restaurants and easy to walk around.
DIDN'T LOVE
Nothing! –  There was nothing we didn't love about our stay at the JW Marriott Lima.
TIPS
It's quite a ways from the airport, so if you're taking a taxi or having someone pick you up, plan on about 45 minutes to an hour to get from the airport to the hotel.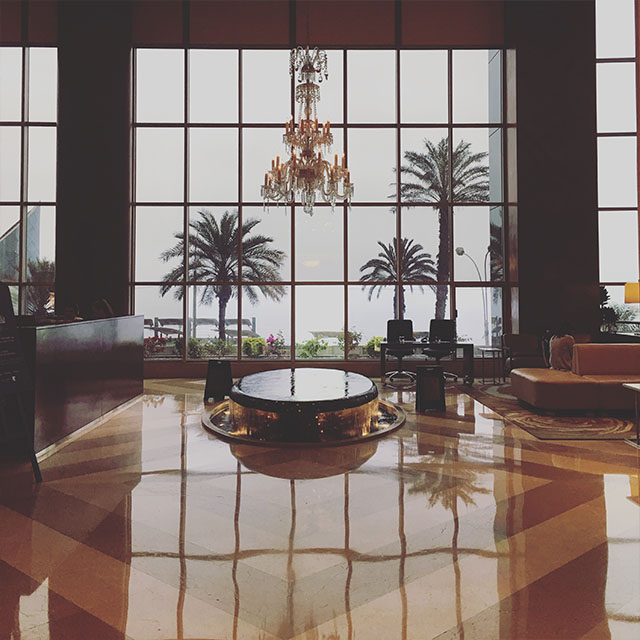 Starbucks is in the lobby – We took advantage of the Starbucks in the lobby for breakfast on the morning we left and it's open early.
Traveling to Peru?
See all my posts on Peru!