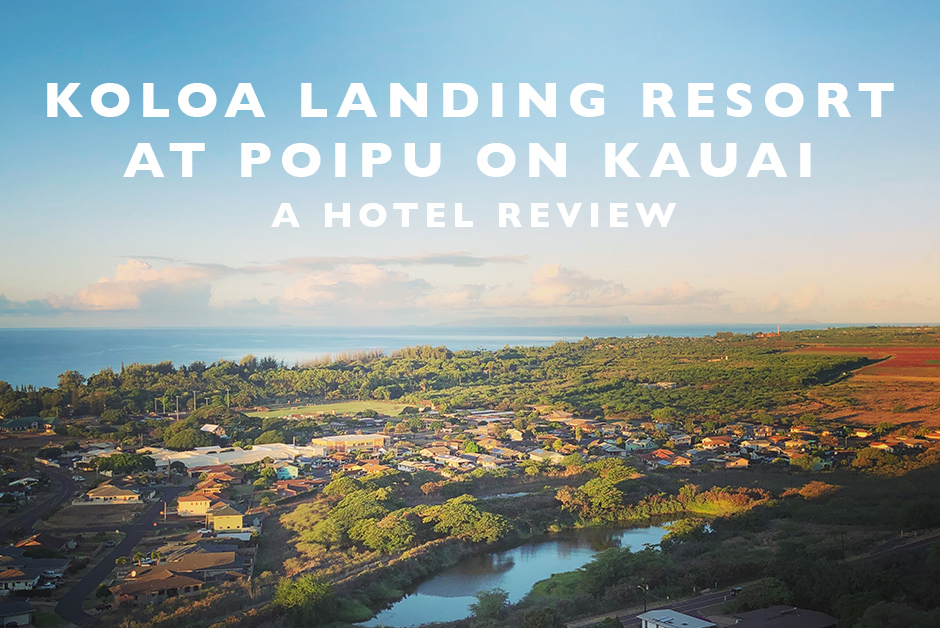 Koloa Landing Resort at Poipu – Kauai, Hawaii
2641 Poipu Rd, Koloa, HI 96756
When we decided to head to Kauai for an overnight stop en route to Honolulu, we wanted an easy spot for the night that would be really luxurious and comfortable.  I was actually pretty underwhelmed with this hotel and while it's probably great for families or longer term stays, it wasn't the luxury or comfort I was craving out of a Hawaiian resort.
LOVE
Location – This hotel is pretty easy on and off the main highway around the island and was a quick 20 minutes or so from the Lihue Airport.  It was easy to find and easy to get to.
Lobby – The lobby is beautiful and offers a sense of a true Hawaiian vacation right from the get go.  The staff was very nice from beginning to end as well.
Room Decor – The rooms were large and updated and had a great vibe.  They were comfortable and had everything we needed.  I liked the design and it felt very Hawaiian but very understated as well.
DIDN'T LOVE
Random Maintenance Issue – When we arrived to our room, there was a weird paper bag over the smoke detector on the ceiling.  Not sure what it was, we called maintenance to come look at it.  Well after 4 different people came in on two separate trips, it was a production to say the least for something so stupid and no one seemed to know what to do.
Parking / Apartment Building Feel – Because it's a self-park hotel and the parking is near your room (good in certain ways), it gave the entire hotel sort of an apartment building feel which I didn't love.  Paying pretty high prices per night I was expecting the grounds to be more on par with the resorts on Oahu and it just didn't really live up to that feel.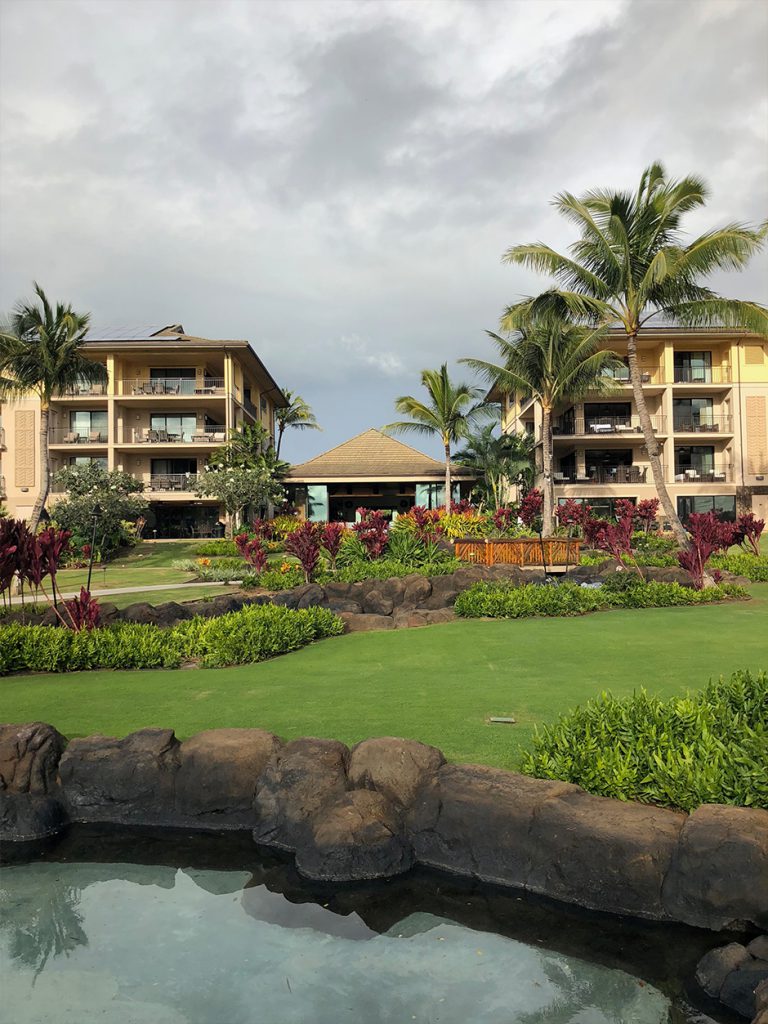 Prices – We used a free hotels.com night for this hotel so we ended up paying just a tiny amount but it's not cheap as far as prices go and for what you're getting versus paying the same amount on Maui or Oahu, I felt the prices definitely didn't match the overall feel and service of the hotel.
Restaurant Options – I really was in the mood for a nice beachside sunset dinner with a nice glass of wine the night we were there – we were on vacation!  Most of the Hawaiian resorts I've been to on Oahu or Maui all have multiple dining options so that's what I was expecting here however they have just one little cafe.  We decided to give it a try anyways and the food was not good.  I had coconut shrimp that were so bland I could barely even taste what they were and overall, we paid something like $100 for a horrible dinner.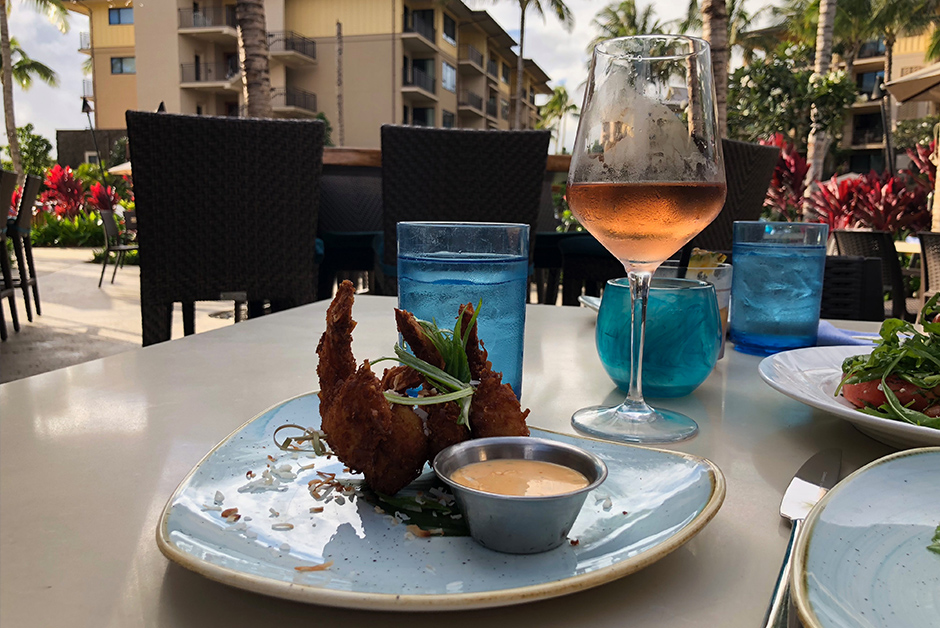 NOTES TO KEEP IN MIND
Good for Families – If you are a family and just want to let your kids run out to the pool for the day, this might be a great spot for you.  I felt for couples, this wasn't a spot I'd recommend.
Park your own car near your building –  You'll self-park here so make sure you find a spot somewhere close to the building where your room is.
Headed to Hawaii?
Check out our Oahu Travel Guide in the Land of Marvels Shop for only $5!