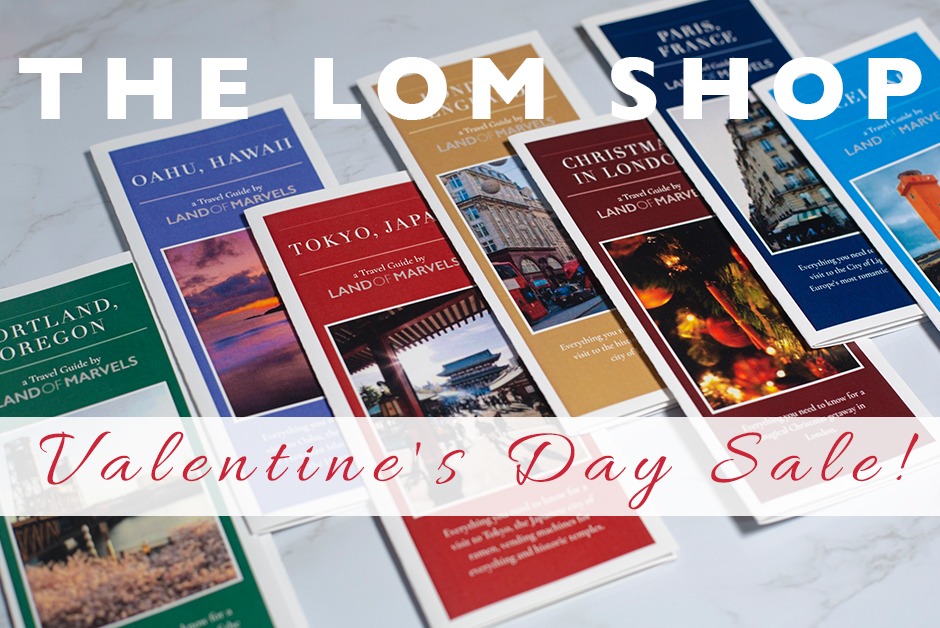 In honor of Valentine's Day coming up in just a couple weeks, the LOM Shop Travel Guides and Trip Planning Sessions are on sale running through the month of February!
Travel Guides for destinations like Paris, London, Tokyo and more are now just $2.50.  That's 50% for the month of February.  Check out all our offerings here!
Our travel guides offer advice for a number of destinations that we've visited several times or locations we've lived, so you can be sure that you're getting insider advice for each of the places we offer guides for.  Once purchased, you'll get a link to download our guides directly do you have access to our insider information in LOM travel guides right away.  Then simply print double sided at home and fold into a brochure shape to take with you on your travels!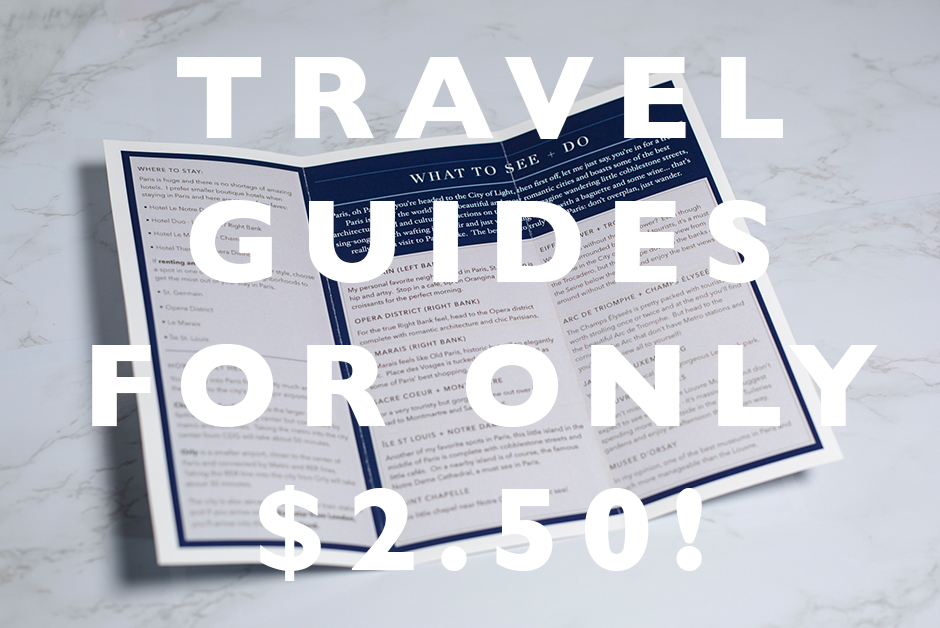 And if you're in need of curated trip planning services for upcoming travel plans, get an hour of my time where we chat about your trip and I offer tips and suggestions to help make it easier for you.  Usually $35, for the month of February, the trip planning session will be reduced to just $25!  But hurry and purchase, as I'll only be offering 10 spots for the month of February so make sure you get one of those coveted trip planning spots for just $25.
Our trip planning sessions allow for expert insider advice on destinations we've visited.  We'll help with logistics, travel plans and offer hotel and activity suggestions based on where you're headed and how long you'll be there.  We'll also be honest about what to skip and what we recommend definitely seeing.  All in all, we'll help you plan an incredible trip without you having to so much planning on your part!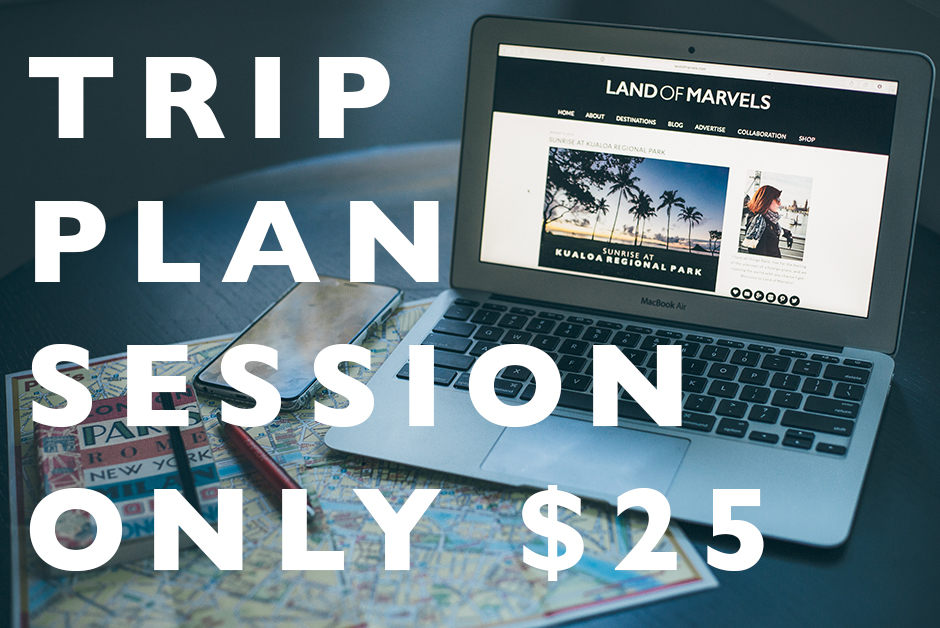 Head to the LOM Shop now to purchase Travel Guides or a Trip Planning Session, on sale from February 1-29 only.