LX Boutique Hotel – Lisbon, Portugal
For our final stop on our trip, I knew I wanted a cool modern vibe when I was choosing hotels.  I also knew I wanted to be near the water and really was looking for a place with views out over the banks of Lisbon.  So when I came across the LX Boutique Hotel I was instantly pleased, not only because I could reserve a room with water views, but also because the design looked gorgeous…and it ended up being one of my favorite hotels of the trip!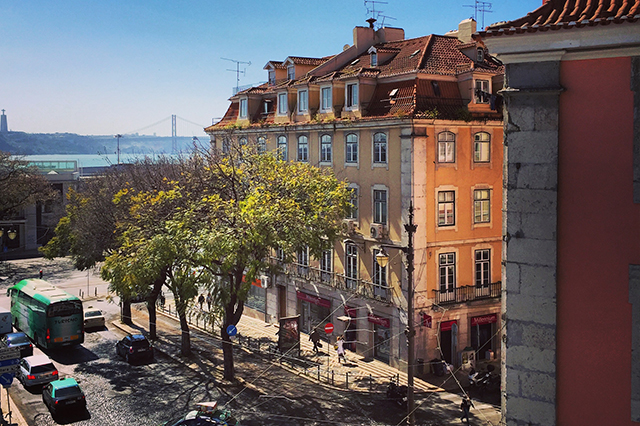 LOVE
Design– I loved the design of this hotel; so much character!  From the funky lobby and restaurant to the gorgeous aesthetic of the rooms, I loved the design around every corner.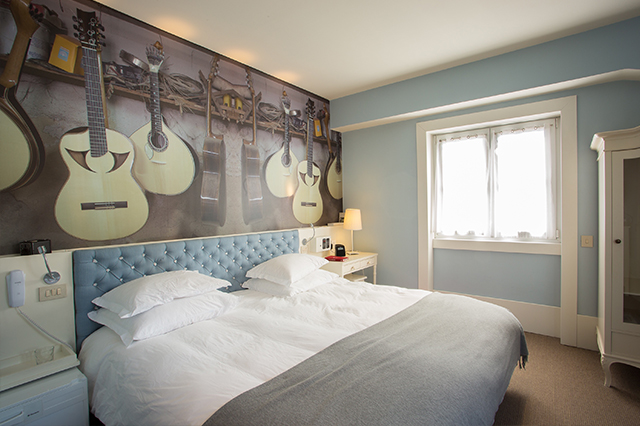 The location – The location was so easy for us, situated right on a main road, within a 15 minute walk to the Alfama and Baixa neighborhoods and right on the main tram lines, it was super easy to get anywhere.
Staff – The staff were so helpful, from taking our bags up to our room while we explored the city to recommending an awesome pizza place nearby (La Puttana) to offering advice for the city and helping us arrange a cheap taxi back to the airport, they were so great!
Great wifi – I've mentioned before, good wifi is a must for us when we travel.  We never fully disconnect and are usually keeping up somewhat with work and other things while we're on the go, so good fast wifi is really important and the LX Boutique Hotel had one of the best wifi connections of our trip.
DIDN'T LOVE
A little noisy – This is by no means the hotel's fault and it didn't bother us all that much but it is important to keep in mind that the hotel is located near a lot of nightclubs, so with us being there on a Friday and Saturday night, there was some noise outside throughout the night.
TIPS
Take a screenshot of the hotel's address – Use this for taxi drivers.  I found that they didn't know the name when I said it, but as soon as I showed them the address, they knew immediately.
Book a room with water views – Oh so worth it!
Take the Euro 1 Bus from the Airport – Get off at the Caiso de Baixo stop and then walk straight across the street to the hotel and it only costs 3.50 euros!
Land of Marvels was welcomed to the LX Boutique Hotel as a guest, though all opinions are my own for this review.  
Traveling to Portugal?
See all of my posts on the country!