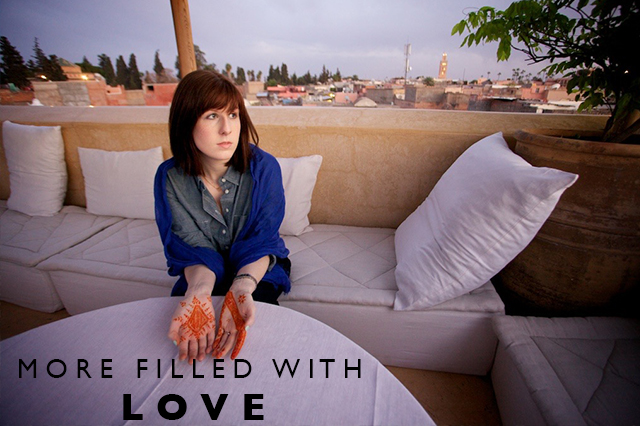 First off, thank you so much for all your support and kind words on my post last week about taking a small break. I powered through last week, got everything done and caught up on sleep and I'm back, and so happy to be back talking all about our trip through New Zealand this week.  But first, I've been wanting to write this post for a week or so and had to really gather my thoughts before I did.
A week or so ago, as I'm sure all of you are aware, Donald Trump made some remarks about banning Muslims from the US.  I was outraged then when he said it, but to be honest with you, I just thought that there was no way that people could agree with him.  I figured people would stand up and say something.  But last weekend, when in two different instances, one in a corporate setting and the other with some of my own family members, people agreed with him, and I couldn't handle myself staying quiet.  In both instances, I responded immediately with my own point of view.  And because this is extremely important to me, not only as a human being, but as someone who grew up among thousands of Muslims, I feel it's necessary for me to say something.  And so I'm saying something today, here on my own blog, in which I often talk about my fond memories of growing up in the Middle East.
Here's the thing: when someone in the American media, someone running for our presidency, when someone who the world knows of, at least by name, says blatantly that an entire religion of people should be banned from our borders, of no blame of their own, I find offense.  No matter what you think, ISIS is not Islam.  That is a fact.  The terrorists that kill people in the name of Allah are extremists, terrorists, killers and even though they think they're doing it in the name of religion, they couldn't be more wrong.  They are crazy, delusional and impulsive.  They are murderers, just like the man that went into a Planned Parenthood and killed people and he was a Christian.  It doesn't matter what religion these psychos subscribe to, they are terrorists, not of religion.
And so when you say that an entire religion (which is the second largest religion in the world by the way) can't come into a country, not only is that illegal under our constitution, it's also incredibly ignorant.  What if Israel banned Christians from entering because they weren't Jewish?  What if India banned anyone that wasn't Hindu?  What kind of world would we be if we generalize thousands upon thousands of hard working, lovely people because of the God they subscribe to, just because they might call Him by a different name?
To put this in some perspective for those of you that might still not be aware, I grew up in Saudi Arabia.  And yes, I grew up on an ARAMCO compound full of people from all different nations around the world, including Saudis and people from a whole array of other Arab countries.  I grew up around Muslims and Christians and Hindus.  We spent a great deal of time out and about in Saudi cities and you know what?  We were friends with Muslims, we knew them, worked with them, loved them.  I was a little blond blue eyed girl running around Saudi malls and no one was trying to kill me or hurt me.  Because the truth is, the Muslim world is such an immense one, that for us to compare ISIS to the millions of Muslims out there is like saying because a tiny fraction of Americans use a gun to kill someone, all Americans are evil.
You might not agree with me and if that's the case, you're welcome to stop following this blog.  But the truth is, I have a duty to myself, to the many Muslims in my life that I know and love, to the country I call my birthplace, to the rest of the US that is following this lunacy, stop and think and put yourselves in someone else's shoes.  Do you want to be generalized for the worst that some people have done in the name of your religion?  As Catholics, do you want to be generalized as those who killed people in the crusades?  Or as Christians, the crazy guy that shot up a Planned Parenthood clinic because it conflicted with his religious views.  I sure don't and nor do the millions of loving, wonderful, spiritual Muslims around the world and I for one, stand with them.  Whatever happened to loving your neighbor as yourself?  Whatever happened to kindness instead of bigotry and ignorance and God loving all of his children, regardless of race, creed or beliefs?  So I would urge you, particularly this holiday season, take a good long hard look at what you believe and let's push forward to make this world less full of hate and more filled with love.