Mount Juliet Estate
County Kilkenny, Ireland
When I was booking hotels for my trip to Ireland with my cousin, I wanted some place the first night that we arrived that would be a little bit of a treat.  When I found the Mount Juliet Estate, I knew it was perfect but truth be told, I didn't even realize just how incredible this place really was until we arrived.  While I just thought it would be a nice hotel, the entire estate ended up being a place I know I'll want to go back to spend more time in the future and I can't recommend it enough.
LOVE
Comfortable Bed – We had a room with 2 queen beds and it was not only beautiful but the beds were so comfortable.  We stayed in the Hunter's Yard Hotel and the entire building was beautiful and so lovely.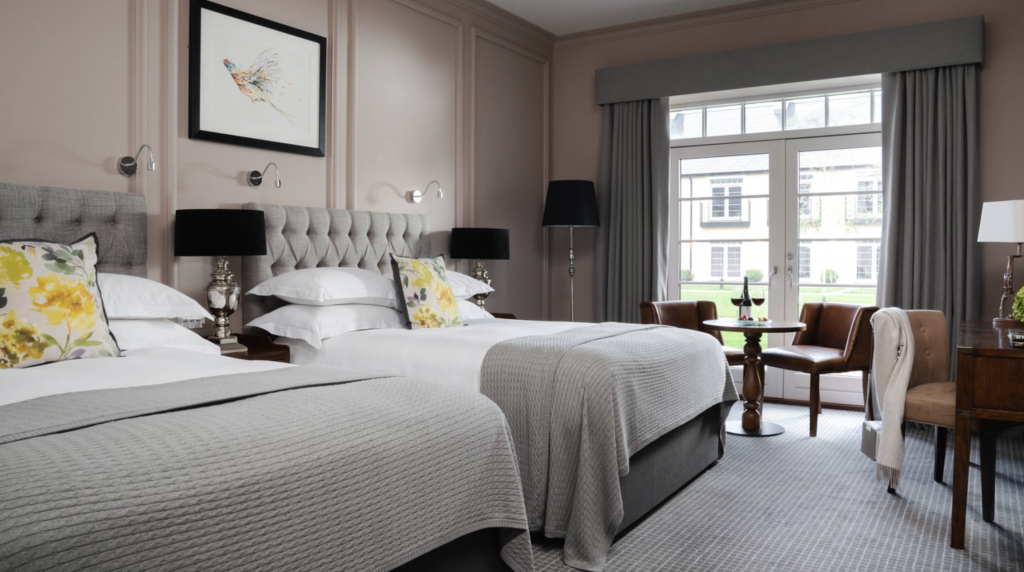 The Grounds are Amazing  – We spent our first afternoon and evening exploring the grounds on bike and this whole estate is stunning.  From the beautiful Manor House to the horse stables and everything in between, I feel like you could explore for days here and still not see everything.
Amazing Service – When we arrived, we went to the Manor House as I actually thought that was the only hotel on the property.  We arrived a little before check in time and the man that greeted us helped me check in early and then actually came over to the other hotel with us, showed us around and helped us with our bags and was so delightful without being overbearing.  Every person at the hotel was incredible during our time there and it felt like great service without it being showy.
Price is Amazing for What You Get – We arrived thinking this hotel was going to be nice but we were blown away by what we encountered for the price we paid.  It was very reasonable and even more so once you arrive and see this place.  I would happily book a week there and be quite content.
DIDN'T LOVE
No Counter Space in Bathroom – My only complaint at all was that there was such a tiny amount of counter space in the bathroom that it was hard with 2 people to put items in there.  But other than that, I literally have nothing else bad to say.
NOTES TO KEEP IN MIND
Rent Bikes and Go See the Horses  – The property has bikes you can borrow, so we grabbed a couple and headed to the Equestrian stables.  Upon arrival, we went in and just asked if we could see the horses.  The person there was so excited and said, "Of course!  Just head on in!"  We spent the next while just petting the horses in the stable and it totally made our whole day.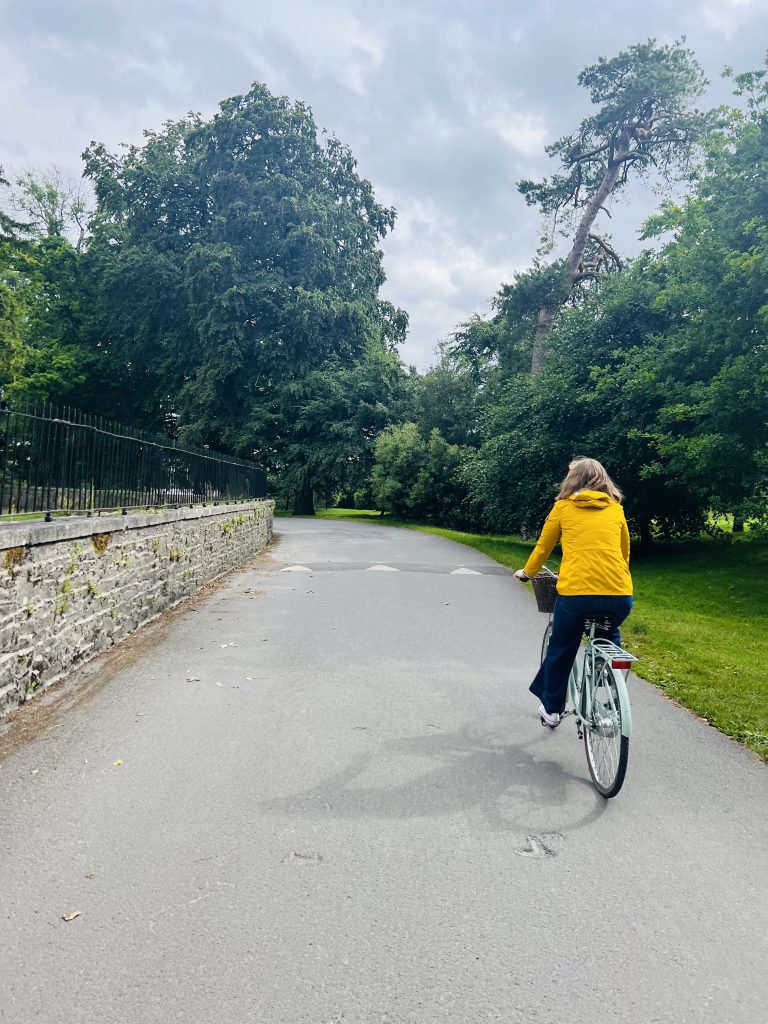 Outfit Details:
White Converse Low Tops | Barbour Yellow Jacket (similar) | Anthropologie Wide Leg Jeans (similar)
Traveling to Ireland?
See all of my posts on the country!