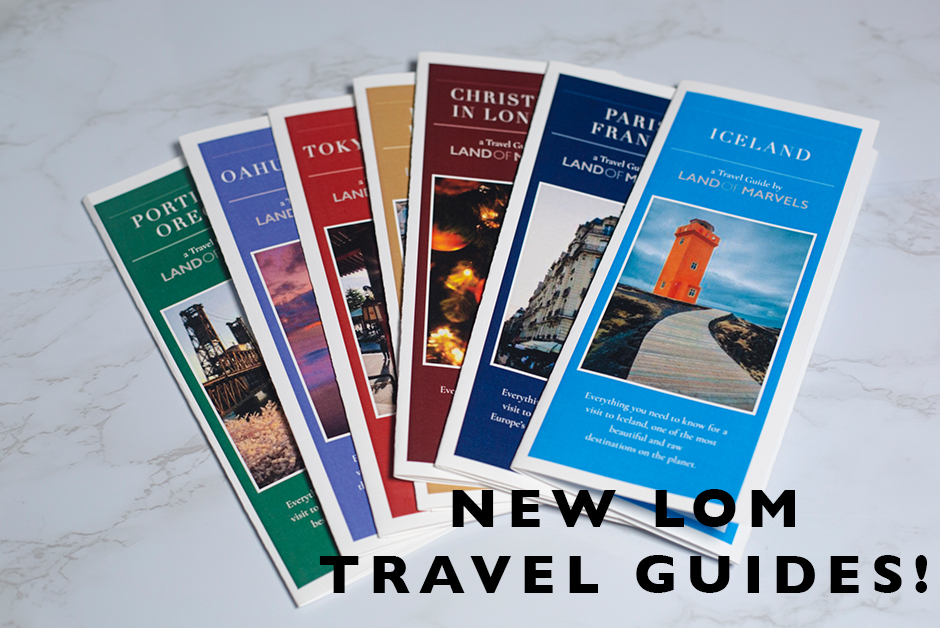 If you've followed Land of Marvels for any length of time, you'll know that my primary objective here in this space is always to share what I find while traveling in order to help you, as my lovely readers, to enjoy your own travels and explore this beautiful world as well.  The whole point of Land of Marvels in my eyes, is to give you a glimpse and hope that you'll follow your own wanderlust towards seeing these places with your own eyes, whether now or in the future.  And with that, I'm so exited to relaunch a part of my site today that I've totally redone!  Say hello to the all new Land of Marvels Travel Guides!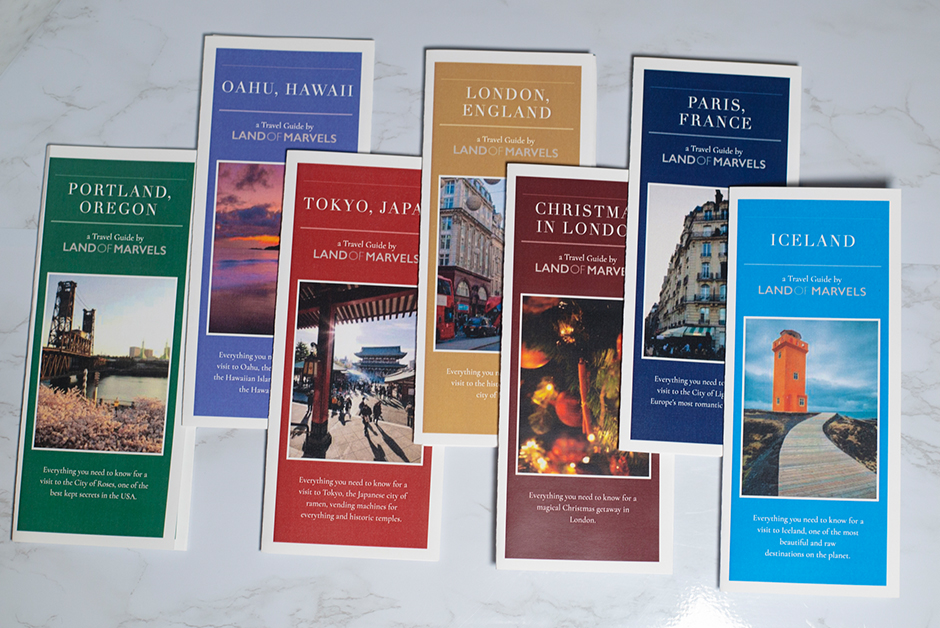 The LOM Shop is now open for business again with all new updated content!  I went through each guide I had on the shop before, re-designed them and updated them with all new information for each city that I'm highlighting.  Each guide is meant to be downloaded, printed and folded into a brochure that you can easily slip into your purse or backpack while traveling, making it easy to travel with and easy to access when you need to.  I'm so excited to launch guides for six cities around the world today, with lots more to come in the next few months!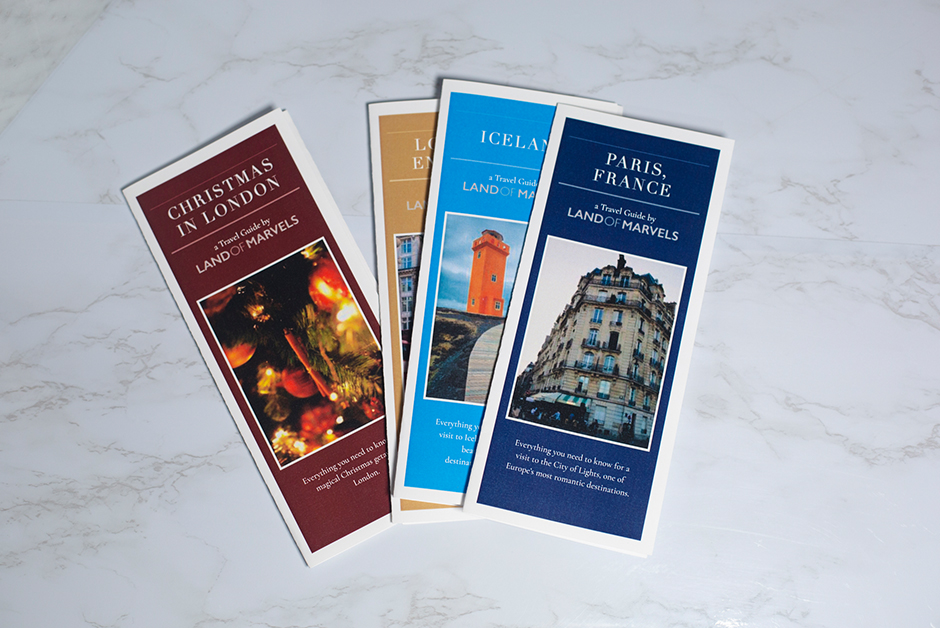 And to celebrate the launch of these new and updated travel guides in my LOM Shop, I'm also running a fun giveaway as well!  The giveaway winner will win my Europe Travel Guide Pack including guides for London, Paris and Iceland plus a special edition guide for Christmas in London, which is only available when you purchase the Europe Travel Guide pack together!  Head over to my Instagram to enter and make sure you're following Land of Marvels on Instagram for more info when new Travel Guides launch in the coming months as well!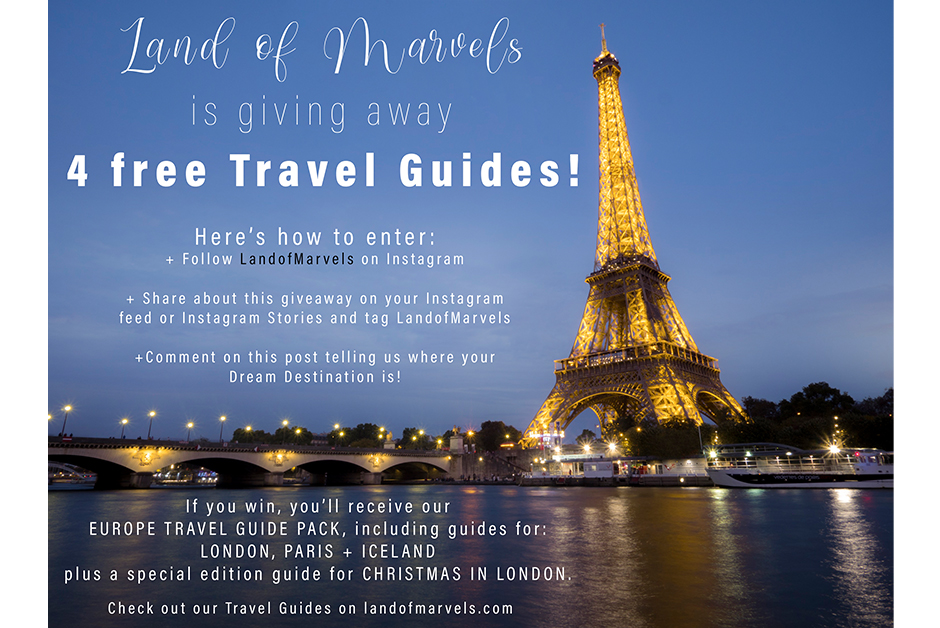 So without further ado, head on over to the LOM Shop and see which guides might help you with your own travels, now and in the future!  I've got all new updated travel guides for cities all over the world, special edition guides included when you purchase guide packages (like the special edition Christmas in London guide that comes with the Europe Travel Guide Pack and that you won't be able to purchase separately) as well as options for Travel Planning services with me at a really affordable price point.  Now let's all get traveling!