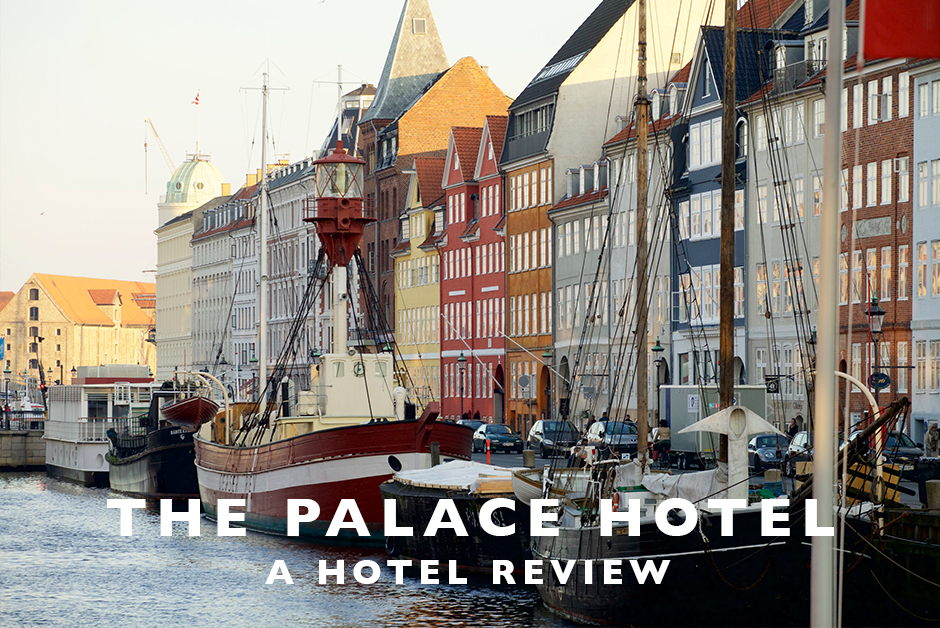 LOVE
Location – The central location of this hotel really can't be beat.  It's across the street from Tivoli Gardens, a quick 15 minute cab ride from the airport and only about a 20 minute walk to Nyhavn.  We found the location really convenient for a couple days in Copenhagen.
Room Size – For Europe, our room was really large based on local standards.  But we were upgraded, so that potentially could be the reason for the size.  The layout however was strange and for all the space we had, there were hardly any places for our luggage.
Free Wifi – It's really a let down for us when we travel when we have to pay for wifi at hotels.  So we were happy to enjoy reliable and free wifi at the Palace Hotel during our stay.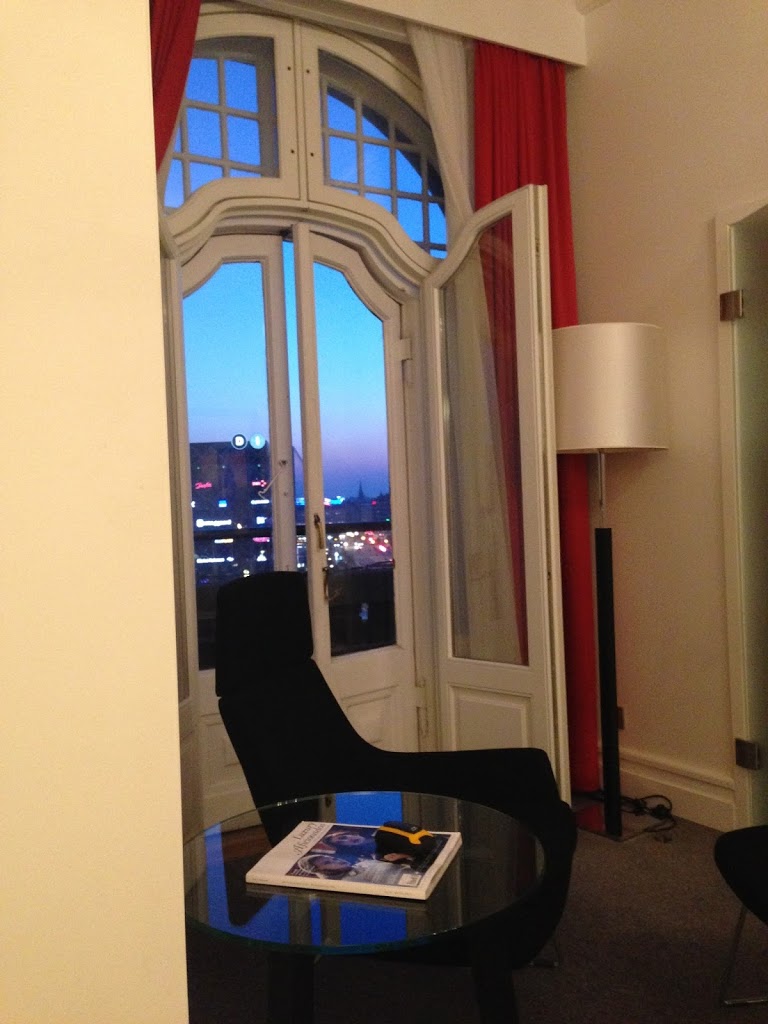 View looking toward our balcony from the room.
DIDN'T LOVE
Run Down – The hotel looks like 10 years ago it would have been beautiful, but it desperately needs an upgrade.  Even a fresh coat of paint would go a long way in the rooms, and everything just felt really old and run down, which for the price, I expected more.
Overpriced – While Copenhagen is incredibly expensive, I still felt this hotel was overpriced for the condition it's in.


TIPS
Upgrade to a room with a balcony if possible – I contacted the manager before we traveled to see if there was any way for us to be upgraded to a room with a good view and they did come through for us on this.  We had a great room with a balcony overlooking Copenhagen City Hall and the square adjacent which made a nice spot.

Take advantage of free breakfast – While we actually didn't do this on our only morning there (we opted for Danish pastries from the local bakery a block away instead), we passed by the breakfast buffet and it looked pretty good.  


View from our room.
Thanks to the hotel for our complimentary upgrade upon arrival!
Traveling to Copenhagen?
Check out more about Copenhagen in our archives!