PentaHotel Inverness – Inverness, Scotland
63 Academy St, Inverness IV1 1LU, UK
When looking for hotels in Inverness, I found the selection very hard.  There weren't a ton of hotels in general and the ones I did find looked very run down and not modern at all.  I stumbled across the PentaHotel and it seemed like the best of the bunch as far as location, price and aesthetic.  All in all, it was my least favorite hotel of the trip and I'm not sure I'd stay there again, but for one night in Inverness on our way through, it was fine.  Not great, but fine.
LOVE
Location – As far as location, honestly this hotel couldn't have been better.  It was close to the main area of the town, easy to walk all over Inverness and a fantastic base for exploring the town.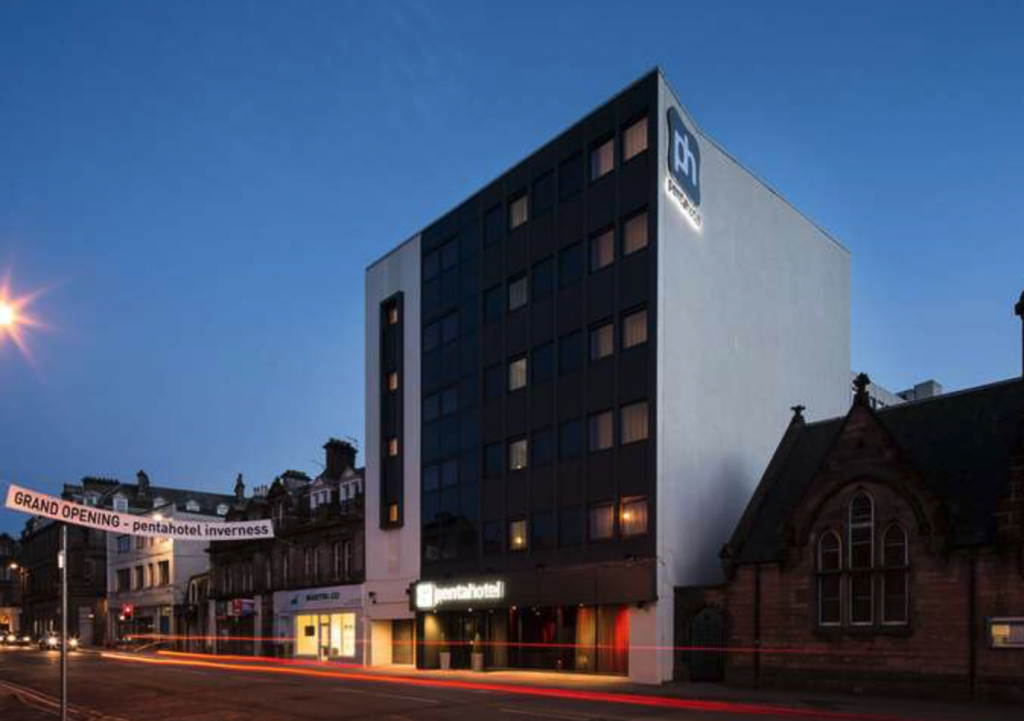 The Views – We had a room on the highest floor of the hotel and had lovely views of Inverness.  It was especially pretty as twilight fell and the town lit up!
DIDN'T LOVE
Dorm-like Room – The rooms are basically like a dorm in this hotel and are pretty sparse in decor and layout.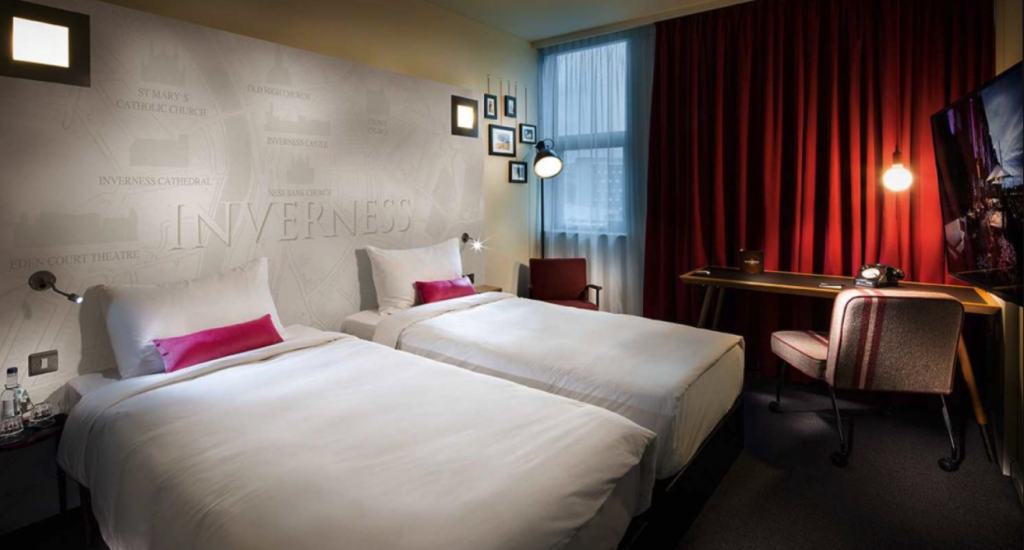 Noisy – We heard doors open and shut all night and the walls seemed especially thin.
Rough Sheets and Hard Bed – The bed wasn't super comfortable but worse yet, the sheets were so rough it made it really uncomfortable.
NOTES TO KEEP IN MIND
Park in the lot across the street (by the bus station) and it's $3 cheaper than the hotel's lot–  We arrived mid day and since we knew we couldn't check in yet, we just parked our car in the lot by the bus station, a block from the hotel.  We decided to leave it there overnight and found out later it's actually $3 cheaper than the hotel's so you might as well use this one!
All hotel photos via.
Traveling to Scotland?
See all of my posts on the country!