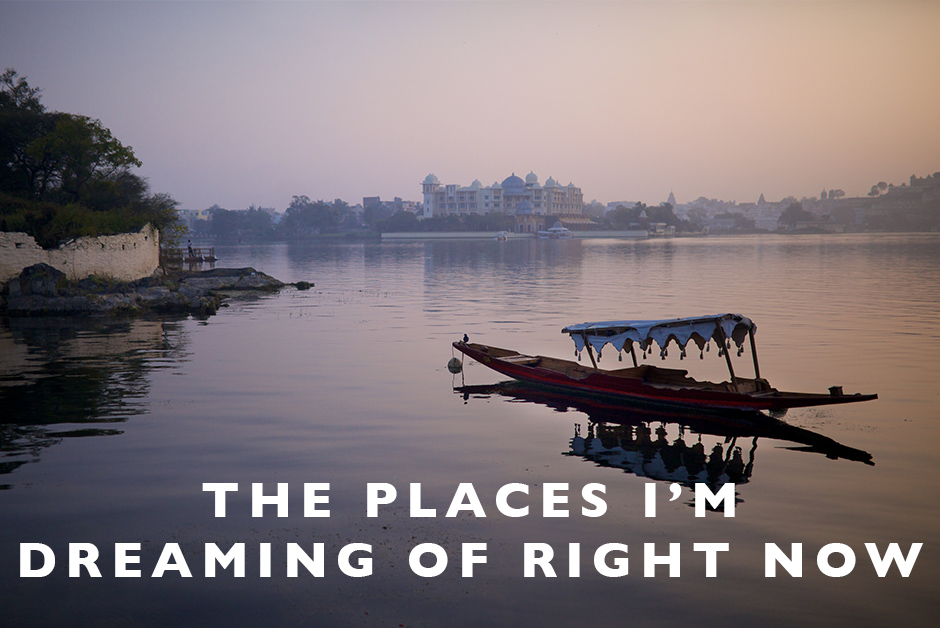 Every year, in the midst of our currently scheduled travels, places pop up on my radar that make me dream of visiting and seeing with my own eyes.  Some are places that have long been on my travel list, others are new and exciting that I haven't really thought of before. At the moment, so many places are calling my name for future travels, some of these we might be able to make happen next year, others will be further down the line, but each one is inspiring me to look further for what travel can add to our lives.  So in no particular order, here are the places I'm dreaming of right now.
A Cruise to Alaska
This one has been on our radar for a while and we're finally making it happen next year!  I fell in love with Alaska when we visited last year and can't wait to see more of the state and the coastline along the cruise itinerary.  I'm craving glaciers and ocean scenery along the way.
Seeing Polar Bears in the Wild
Nick has a fascination with polar bears and I love any type of animal, so the idea of getting to see polar bears in the wild is incredible to me.  I'm looking into options for how to do this and it looks like Churchill, Canada is the best option for us but it's not an easy place to get to or an easy trip to plan.  We'll see if we can make it work in the next couple years but if we can, it would be downright incredible.
Being in India during the Hali Festival
I love India and I've always been fascinated with the Hali Festival there where colored sand is tossed around and everyone is in the streets.  I would love to get to visit for that in the next few years!
A Scenic Tour of Norway
Perhaps it's the long hot Summer we're having in Oregon but I'm craving moody scenery lately and the Northern section of Norway has been calling my name for a while.  I'm hoping we can figure out a way to do a cruise or a road trip through the country in the next few years!
A Return Visit to Morocco
We're hoping to make this a reality next year as Morocco was one of the top places on my travel list for years and when we finally got to visit, I loved every minute of it.  I would love to go back and get to slow down a bit more and wander more of Marrakech on less of a schedule.
Eating street food in Hong Kong
Hong Kong has long been at the top of my list.  We tried to make it work a few years back when we visited Bali but long story short, we're still trying to get there.  Luckily, we have a few days planned there next Spring, before we head to Japan for cherry blossom season and all I want to do is wander the streets and eat dumplings.
Exploring Uluru in Central Australia
An adventure in central Australia is rising higher and higher on my list and exploring the red sand deserts near Uluru sounds incredible.  Hopefully we'll get to do this in the next few years!