Poggio Piglia – Tuscany, Italy
Originally, we had planned to drive from Rome up to Florence, with stops in Tuscany along the way, and stay 1 night in Florence.  But when our flight the following day (from Rome due to connection needs) got moved up 2 hours a couple weeks before our trip, we realized we wouldn't have enough time to drive all the way up Florence and back and make our flight.  So instead of scrapping our Tuscan plan all around, we canceled our Florence hotel and instead opted to stay in the Tuscan countryside only an hour and a half from Rome so we didn't have to drive so far back.  We ended up loving the new plan and it worked out so much better!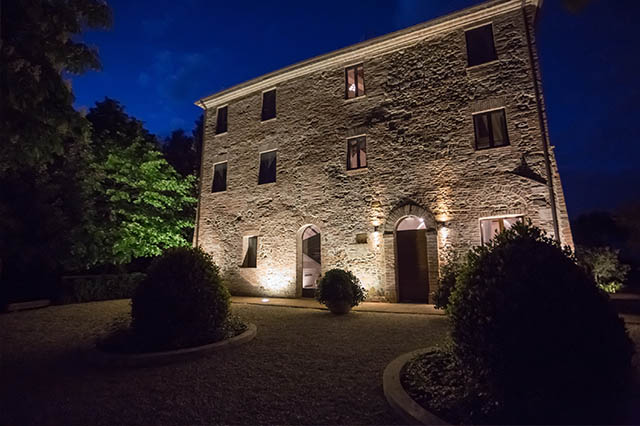 LOVE
Location- This hotels' location is great… Right off the A1, close to amazing little Tuscan towns like Orvieto and Montepulciano and very easy to get to.  It's also on it's own vineyard and farm which makes it cool to explore as well!
Charm – When you think of Tuscany, this place is what you think of.  The building and grounds were so charming and picturesque we couldn't stop taking photos!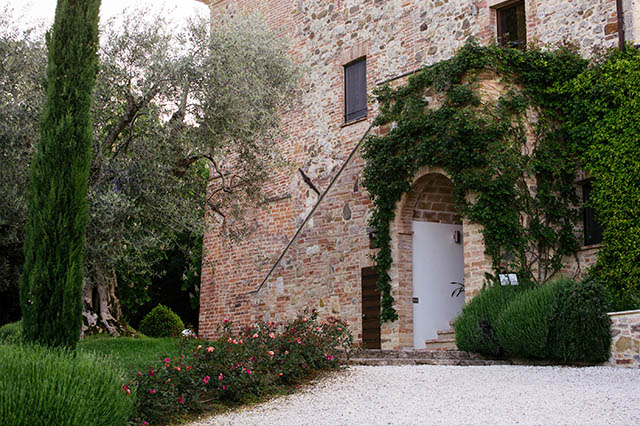 Friendly Staff –  The staff was so nice and friendly, spoke great English and were so helpful at every turn.
Easy Parking – One of the things that we were finding when we were looking at driving into and staying in Florence is that parking is an issue.  This hotel had the easiest parking right out front and we had absolutely no issues.
Comfortable Bed – The bed here was so comfortable that Nick and I both slept straight through the night and never woke up!
DIDN'T LOVE
Not much room for Suitcases –  While I think this hotel has ample space in the room to put clothes if you were unpacking a suitcase, for us only there 1 night, there weren't a lot of places to put our luggage other than on the floor.  A bench or something like that might have been a nice addition.
TIPS
If you're leaving early, make sure they are aware as only 1 person was there when we left at 7:30am.  The hotel staff isn't there 24/7 as it's such a small hotel (only 9 rooms) so if you're leaving early in the morning, be sure to let them know.  We didn't every think about this and when we left at 7am, luckily there was someone there setting up breakfast that could check us out, but generally, you should let them know the night before so they can make sure someone is there.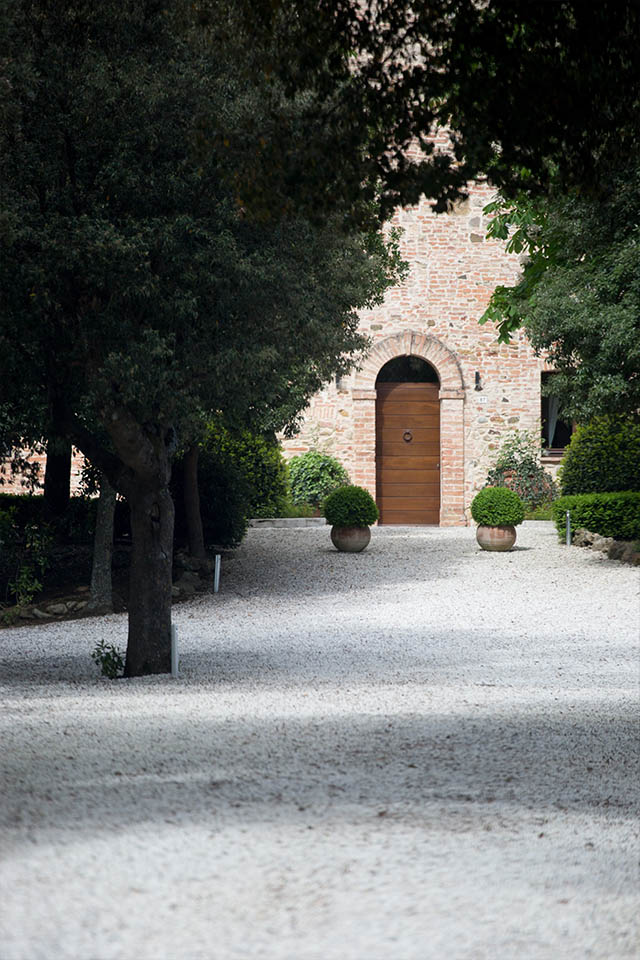 Eat dinner at the hotel instead of going into town.  We made the mistake of driving into town for dinner and didn't have a great meal.  Instead, opt to eat the restaurant at the hotel which has a great chef and a fantastic dining room.
Traveling to Italy?
Check out my archives for more posts on Italy!