Hotel Pulitzer – Amsterdam, Netherlands
When I was booking our trip through Europe this time around, I knew we'd be stopping over in Amsterdam for a night on the way through to Germany.  We've been to Amsterdam a few times now and we've stayed in different areas each time, trying to find a hotel we love.  Each time, there has been certain things we just don't fall in love with.  But this time, we found our new regular spot in Amsterdam in the Pulitzer.  From start to finish, this hotel was incredible and we can't wait to get back!
LOVE
Location- First of all, I have found that it's not worth saving a little money in Amsterdam to stay outside the canal belt.  For me, Amsterdam is the canal belt and as visitors, it's really great to stay within that area since it's so central to everything and it's just so Amsterdam!  The Pulitzer's location is fantastic.  It's a quick 20 minute cab ride from the airport, you walk out the front of the hotel to the canals and it's close to all the main tourist attractions in the city.  By far, out of the all the places we've stayed at in Amsterdam, the location of the Pulitzer is the best!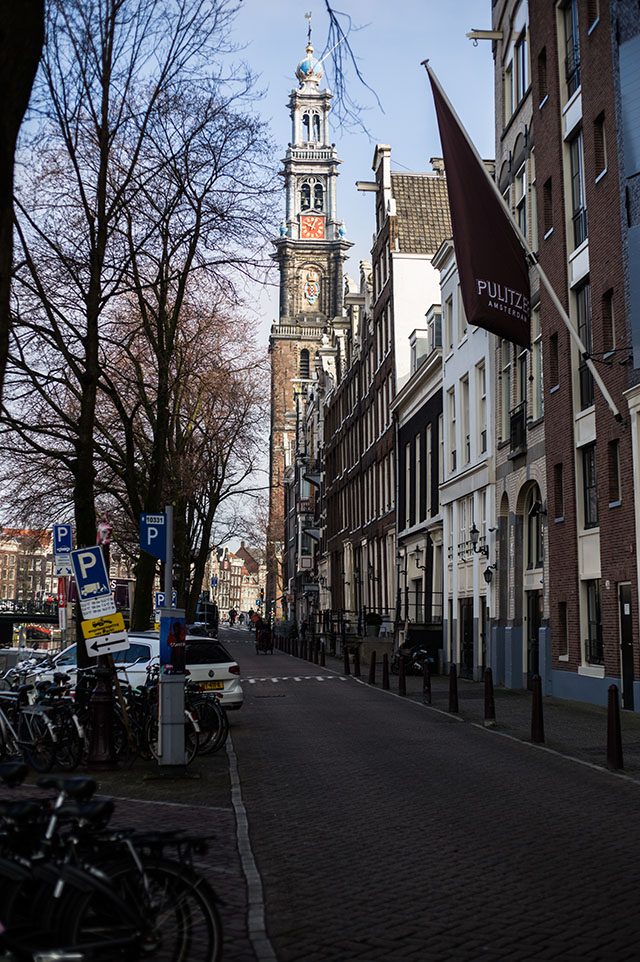 Design – I love a well designed hotel and the Pulitzer is gorgeous from start to finish.  The lobby is beautiful, the rooms gorgeous, and the amazing little courtyard in the middle – it's all to die for!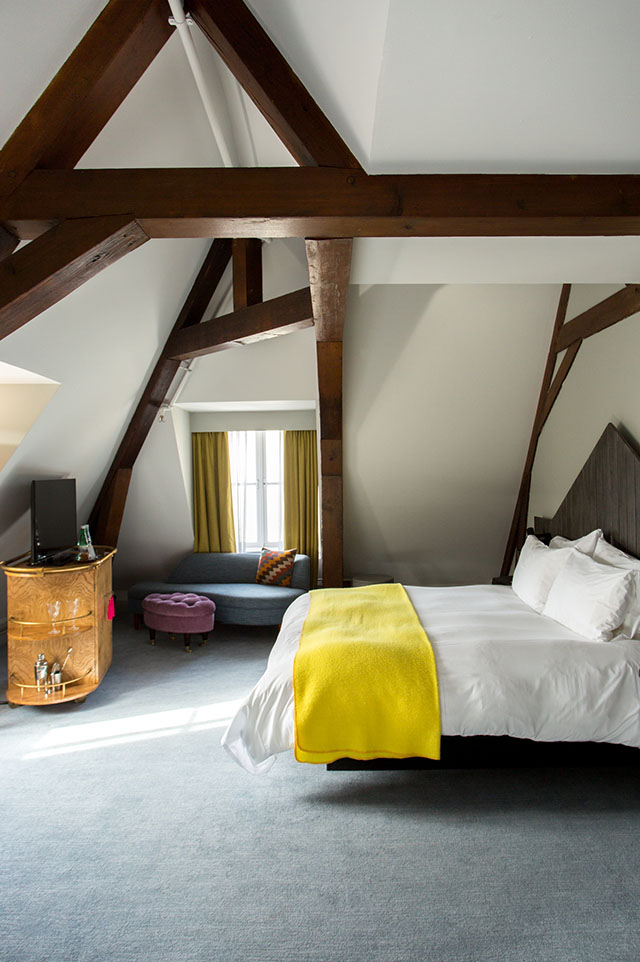 Service – Everyone we encountered was so helpful and lovely.  The service really was fantastic here!
Welcome Gift – After checking in early around Noon, we immediately took a little nap since we'd been flying all night.  And after we woke about an hour later, like clockwork, the hotel sent up a sweet little surprise in the form of macarons and flavored waters.  It was the perfect welcome gift and a little mid afternoon snack to wake us up and they couldn't have timed it more perfectly.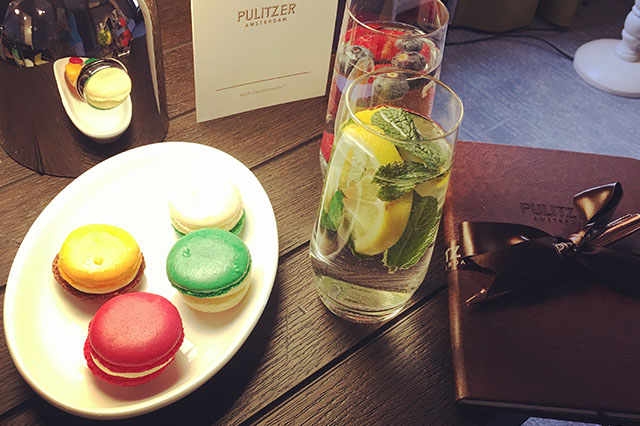 Comfort and Amenities – We stayed on the top floor of one of the Pulitzer's old canal houses and our room was so comfortable.  With lots of space, high ceilings and even a little balcony, everything was top notch comfort.  The hotel also has great amenities with a bar and restaurant as well as a little cafe for a snack – you could stay here and literally never leave!
DIDN'T LOVE
Nothing – There was nothing we didn't love about our stay at the Pulitzer and I know it will become our go-to spot in Amsterdam from now on!
TIPS
Ask for an upgrade – While you may not get one, it never hurts to ask.  The rooms at the Pulitzer are all unique so ask to see if any other rooms are available that might suit your needs.
Explore the grounds – The hotel is comprised of a whole bunch of canal houses so in between them, they have an amazing little courtyard.  My favorite was the area with these gorgeous swings!  Be sure to spend some time exploring the grounds as well!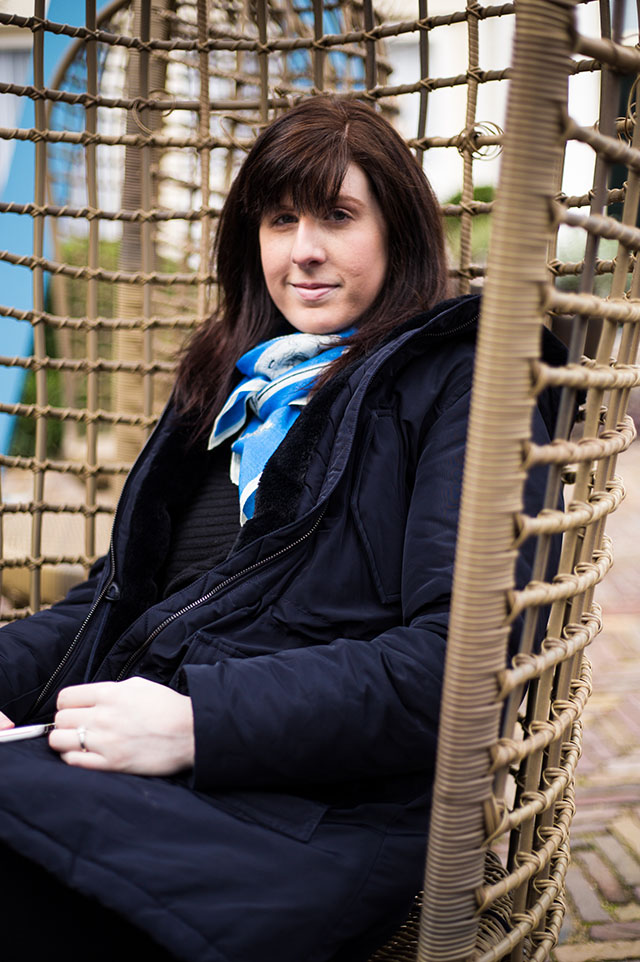 Taxi to the airport – I find this is the easiest way to get to the 9 Streets area of Amsterdam from Schipol.  Even though the train is cheaper, then you have to add another step of going through Centraal Station.  If you can splurge a bit, a taxi will cost you about 40 euros to the Pullitzer and take about 20 minutes depending on traffic.
Thanks to the Hotel Pulitzer for our upgrade and sweet treats!
Traveling to The Netherlands?
See all of my posts on the country!