Pullman – Auckland, New Zealand
Last year when we took the train from Amsterdam to Paris, we stopped in Brussels for the night and stayed at the Pullman Hotel in the Brussels train station.  It is still to this day, one of my favorite hotel chains so when we headed to New Zealand we looked up where there were Pullman's to stay at.  When we saw there was a Pullman Hotel in Auckland, we knew we wanted to stay there and again, it turned out to be amazing!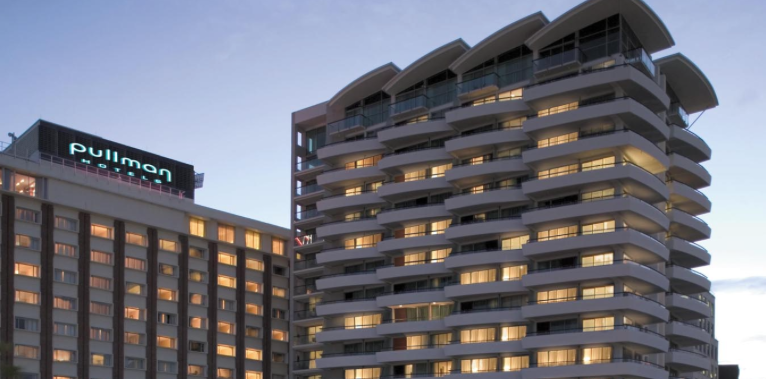 LOVE
The Views – After a very long day of travel, we arrived to our top floor room with views out over all of Auckland.  It was a lovely site to be sure!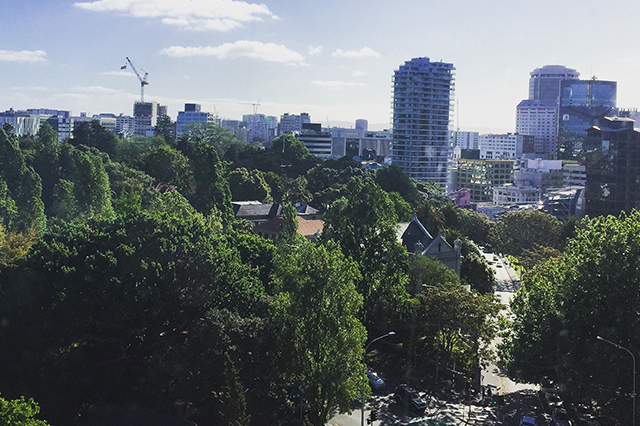 Upgraded Room – Upon arrival, we were upgraded to a suite on a high floor and to say that made our day would be an understatement!  It was so nice to spread out for the night, repack our bags for Bali the next day and just to spread out and relax after a long and tedious travel day.
Great Staff – The staff was wonderful from check in to check out and extremely helpful!
Great Design – The hotel was clean, updated and modern with stylish design.  I enjoyed everything about the decor throughout the hotel from the rooms to the lobby.
DIDN'T LOVE
A long ways from the Airport – Not any fault of the hotel, but it is quite a trek from the airport.  We were only in the city for one night and it was a solid 45 minutes to an hour from the airport both ways.  So if you're only there for a night, it might be better to stay nearer the airport but if you want to trek into the city, this is the hotel for you!
TIPS
Ask to be on a higher floor – The views were stunning from the top floors, so ask to be moved up for your own views out over Auckland!
Land of Marvels was graciously upgraded at the Pullman Auckland, though all opinions are my own for this review.
Traveling to New Zealand?
See all of my posts on the country here!