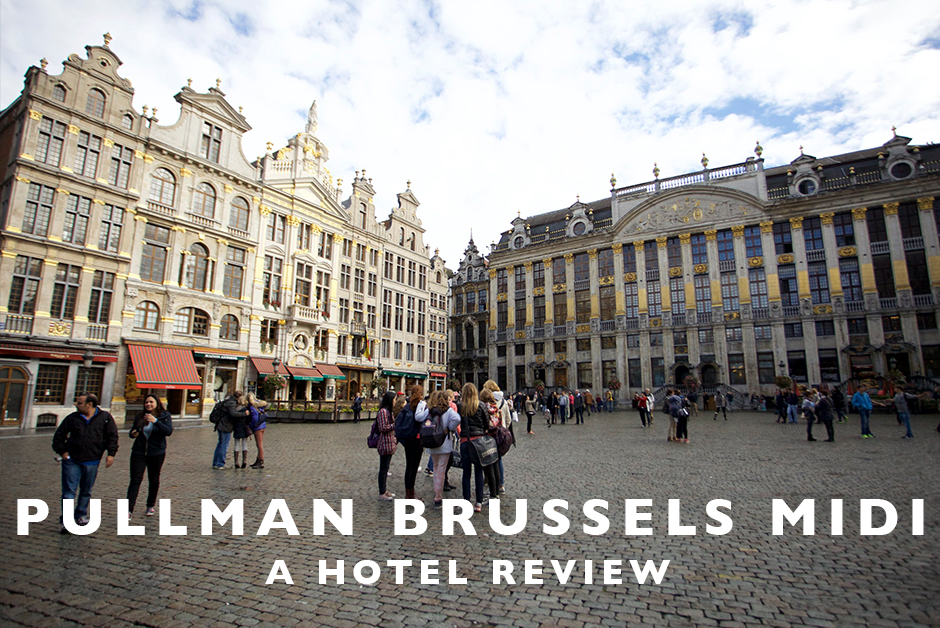 PULLMAN BRUSSELS MIDI – 

Brussels, Belgium
When I was booking the hotel for us on our stop through Belgium, we originally planned on staying in
Bruges
since that was the main attraction we were heading to the country to see.  But after looking into train schedules and such, it worked out better for us to stay the one night in Belgium in Brussels. We arrived in the city around 8:30pm at the Brussels Midi train station and would leave the next morning early on a train from Midi to Bruges, so it made sense to stay near the train station instead of in the city center.  Turns out, it was an amazing choice.  This hotel is literally inside the Brussels Midi train station, almost brand new and super chic.  Actually our night here made me want to look into their other locations throughout Europe and Asia for some of our next trips.  If you're only in Belgium for a short time and arriving and departing by train, this is the hotel for you.
LOVE
Decor – This hotel is almost brand new and the decor and aesthetic here is spot on.  The rooms were exquisite and so modern and chic.  I loved the neutral color schemes and sleek lines.
Good (and free) Wifi – The wifi is something we always note on when staying at hotels because we use it so much of the time and this hotel was really great on this front.
Location – Depending on your trip, this could be a negative, but for us it was perfect to be a little outside the city center.  Because we were arriving and departing by train, being able to literally walk through the train station directly to our hotel was amazing.  It was great also to leave out bags here for the day while we went to Bruges and then just pick them up at the station hotel when we returned for our train that evening to Paris.
Service – From the minute we arrived, the staff were wonderful.  We were upgraded after I had mentioned to the manager that I was a travel blogger and had a beautiful corner room looking out over all of Brussels.  We were so pleased with all the service we received from the front desk to room service.
Food – We arrived late and it was dark and rainy outside, so we decided on room service that night for dinner.  We ordered pasta and a salad and honestly, it was delicious all around!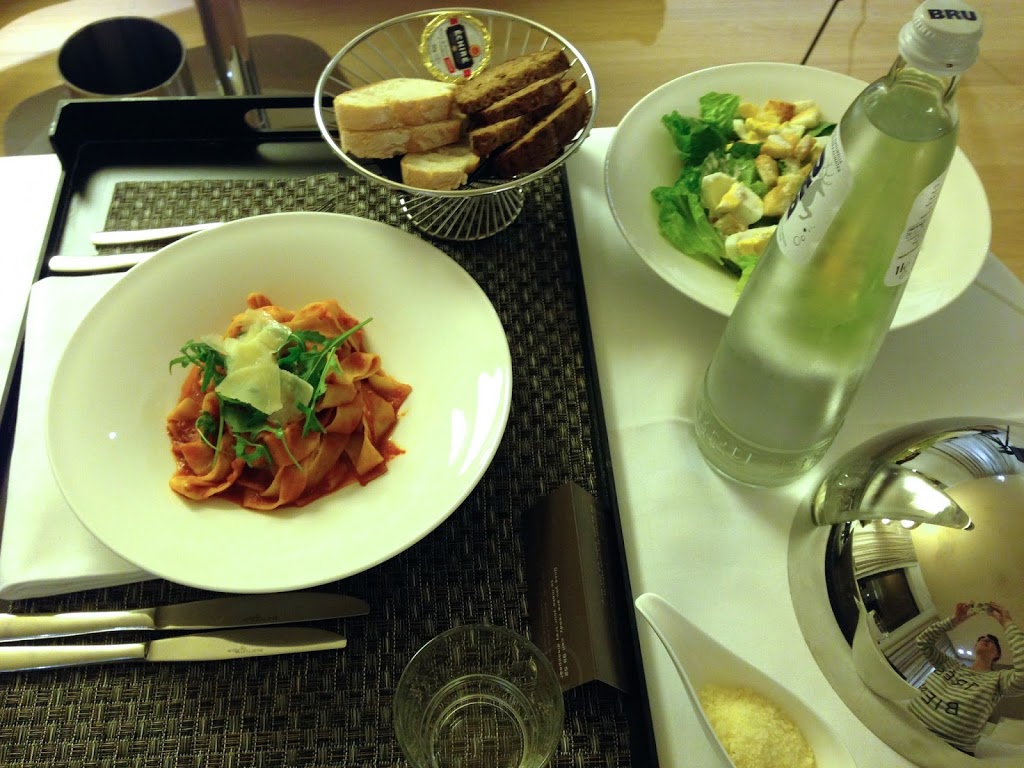 DIDN'T LOVE
Price Tag – While I felt the price tag was a little high (we paid around $250 for 1 night), the ease of the location for our particular trip and the hotel itself made up for it in the end.  Though I do feel that price is a little bit high.
TIPS
Ask for a corner room – Our upgraded room had amazing space, but just asking for any corner room will ofter you amazing panoramic views of Brussels.
Some rooms come with breakfast – They had a beautiful restaurant and some of the room options came with breakfast, it might be a good idea to book those options and include that in your stay.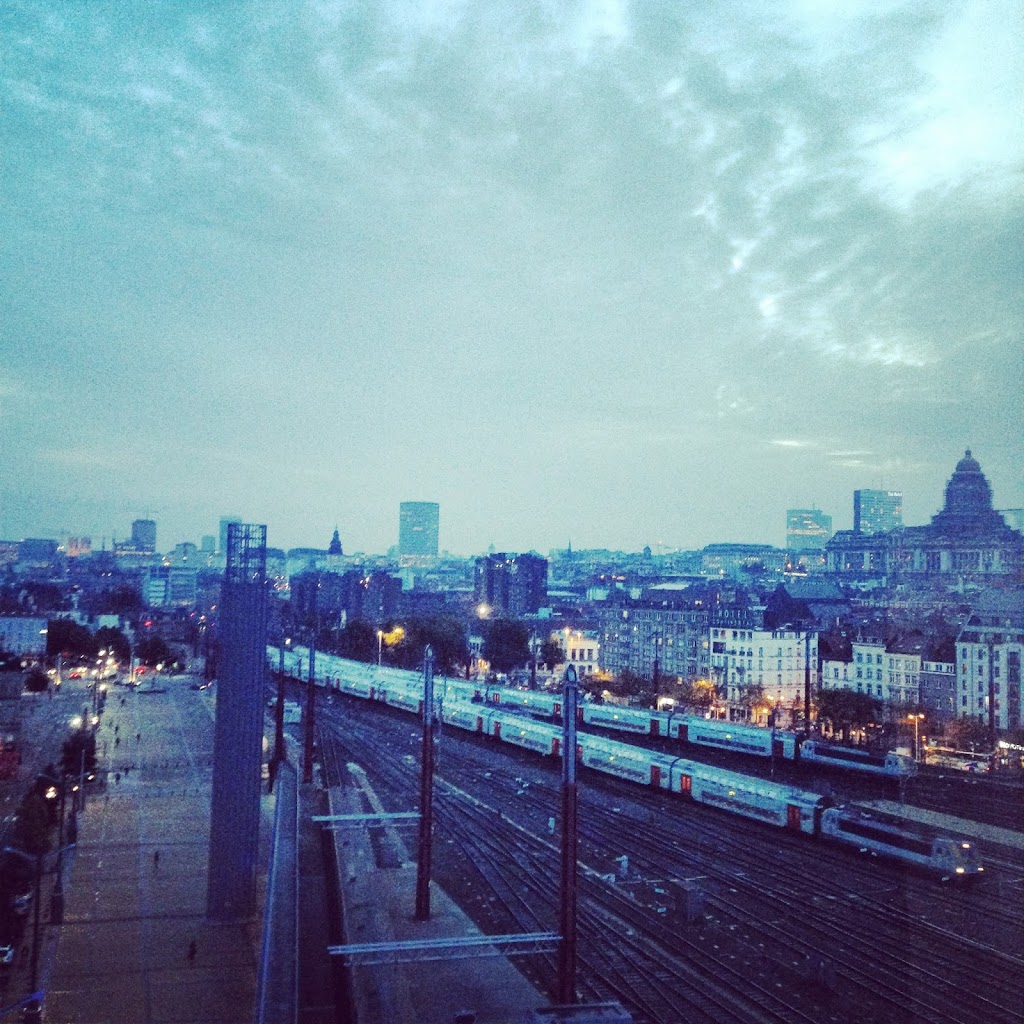 The view out over Brussels from our panoramic windows in the room.
Thanks to the hotel for our complimentary upgrade upon arrival!
Traveling to Brussels?
Check out our archives for more on Brussels.