68 Wentworth St, Charleston, SC 29401
When we were looking at heading to Charleston, I knew I wanted to be in the heart of the historic district to really take in all there is to offer in the city.  Plus we wanted to be able to walk around and see the sights, so the Renaissance Charleston Historic District Hotel ended up being the perfect spot for us!
LOVE
Location – The location of this hotel is fantastic.  Right on King Street where a ton of shops and restaurants are, and only a quick 10 minute walk to Meeting and Bay Streets and the famous Rainbow Row, we were super happy with the location of the hotel.  It was easy to walk wherever we wanted to go.
Staff – From the moment we pulled up, the staff was fantastic.  I think this has a lot to do with the "Southern hospitality" in this part of the country maybe more so than the hotel itself, but either way, the staff were super kind and helpful the whole time.
Room Decor – The decor was fun, modern and chic…. the perfect combo!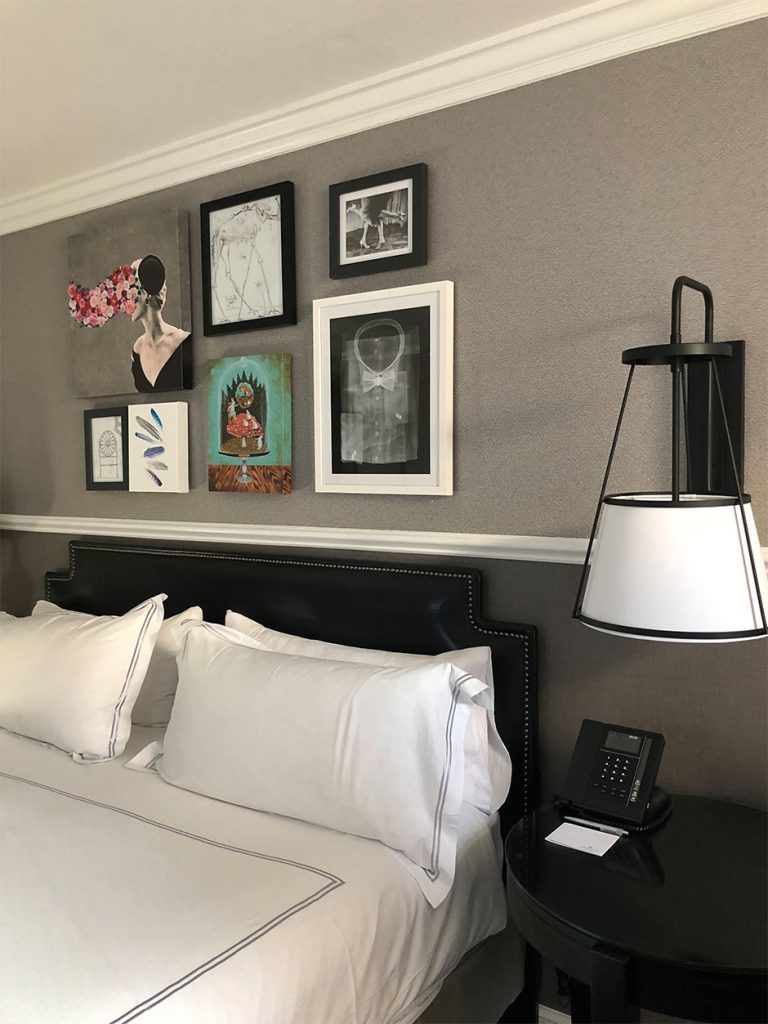 New – The hotel seems fairly new and while I'm not sure when it was built or renovated, it seemed super up to date and hardly run down at all which is always a plus.
Restaurant – We arrived on Valentine's Day in the afternoon and while we had a dinner reservation later that evening at another restaurant, we were a little bit hungry when we checked in the hotel.  We opted for a glass of wine and a couple appetizers at the hotel restaurant and the food was incredible!  Their fried Brussel sprouts were the best we've ever had and we love our Brussel sprouts!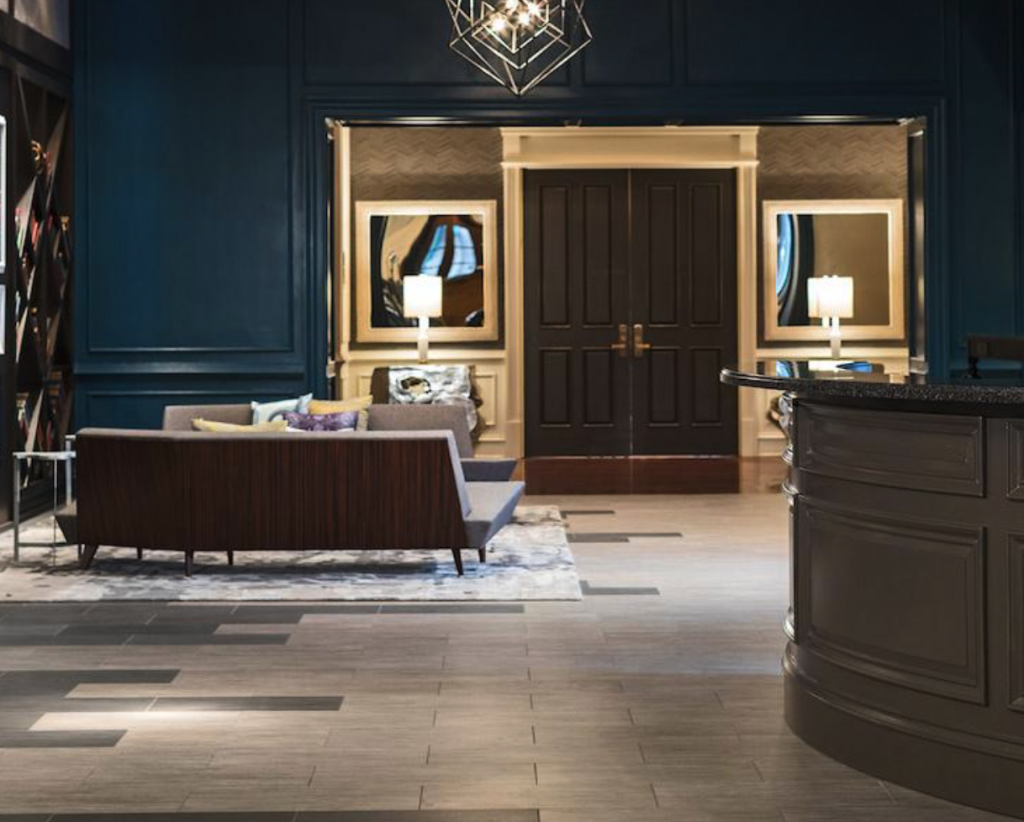 Parking – You have the choice for either valet parking or self parking here and we opted to save the money and park our rental car ourselves.  And it's super easy to do so!  The parking lot for the hotel is right across the street and super easy to find and utilize.
DIDN'T LOVE
Nothing! – There was seriously nothing we didn't love about the hotel and had a fantastic stay!
NOTES TO KEEP IN MIND
Great larger hotel with amenities – If you're looking for a small boutique stay, this probably isn't the hotel for you but with a larger hotel, you do get access to all the amenities that come with a chain property.  We loved this spot for our stay even though it was bigger than we usually liked.
Self Park or Valet –  Be aware that you'll save a decent amount of money if you self park for $20 for self park verses $36 for valet.  But either way, they make it easy!