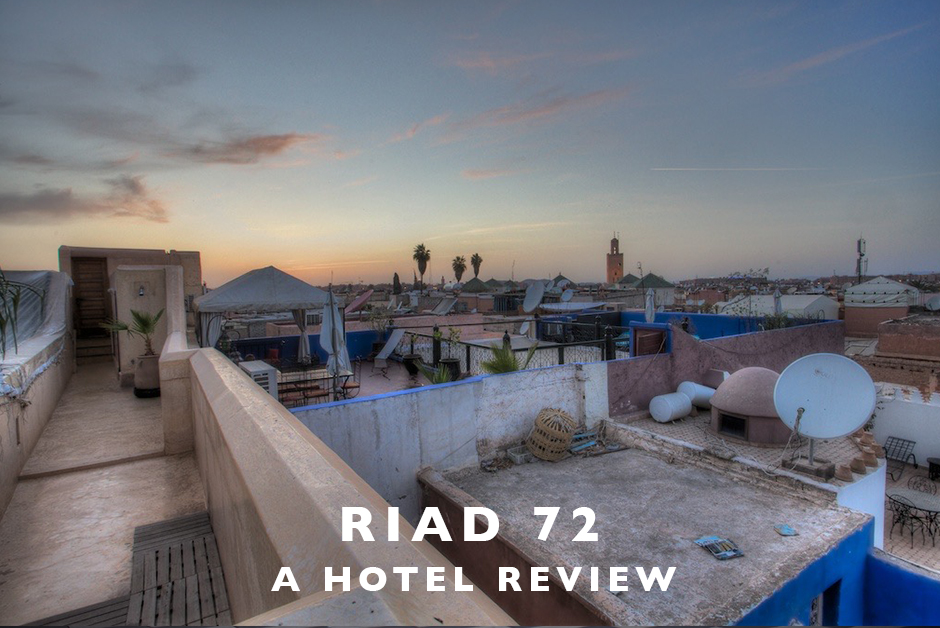 Riad 72 – Marrakech, Morocco
This gem of a property made our stay in Marrakech delightful and exotic. If you aren't familiar with what a Riad is, it's basically a large house that's been converted into separate bedroom suites and something Morocco is famous for. It's sort of like an American B&B, but way beyond in experience. Riad 72 was fantastic in service and location and comfort and I'd recommend it to anyone headed to Marrakech. Here is my honest Hotel Review of Riad 72 in Marrakech, Morocco.
LOVE
Check in – There is no check in desk here, but the Riad will send someone to pick you up at the airport.  They then drive you to the end of a road, stop, unload your luggage and another person comes running with a wheelbarrow to take you down the narrow pedestrian alley to the Riad.  The moment you walk in the Riad, the dust and chaos of the streets outside settles and it's a place of tranquility.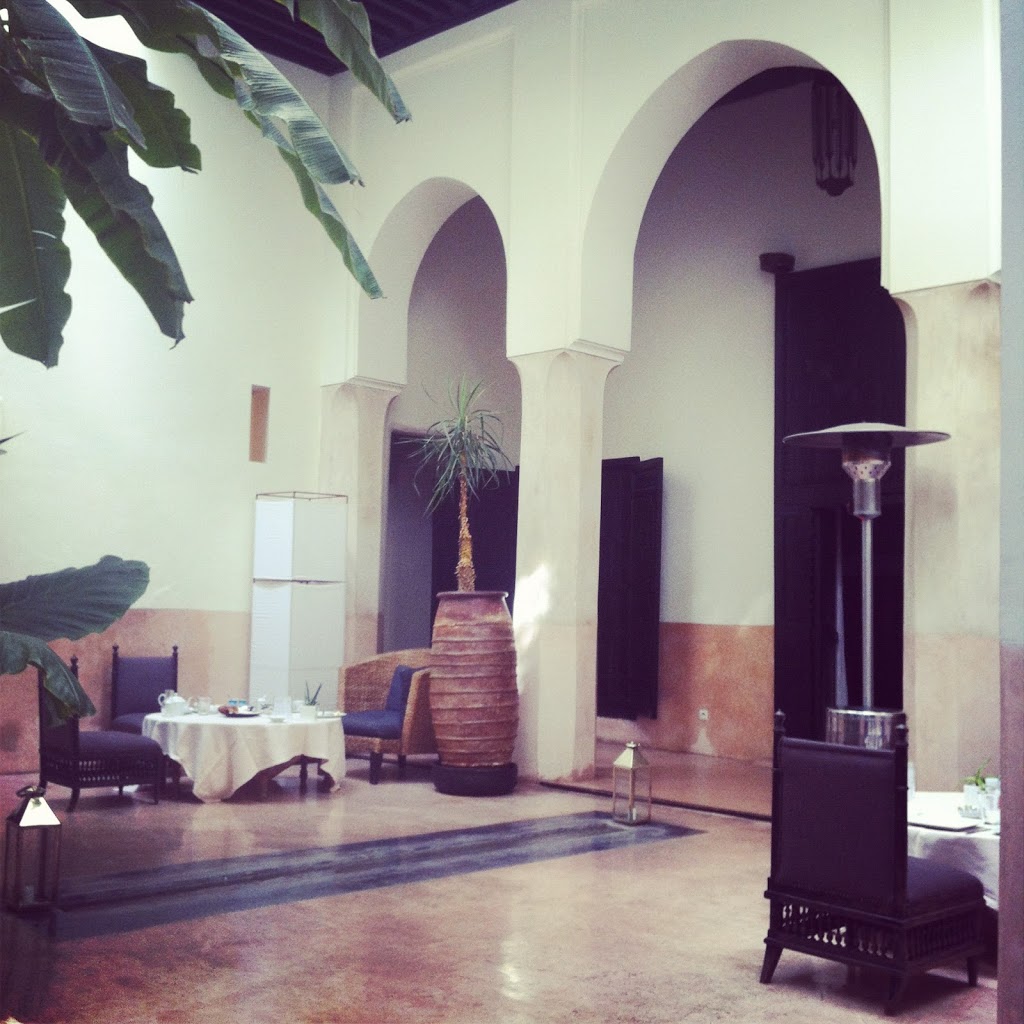 Room – Our room was fantastic.  25 foot high carved wood ceiling, Moroccan tile across the floor, wooden doors 15 feet high carved in the most intricate design, we felt like we were in a palace.
Grounds – The whole Riad is immaculate, not just the rooms.  The central courtyard where you eat is divine with the sound of cool water running from the small fountain and the palm trees soaring over you.  Don't miss the rooftop where you can lounge around and see over all of Marrakech and the mountains in the distance.  We took in the sunset up here and it was magical.  I also had henna on my hands done up here on the roof as we watched the world go by around us.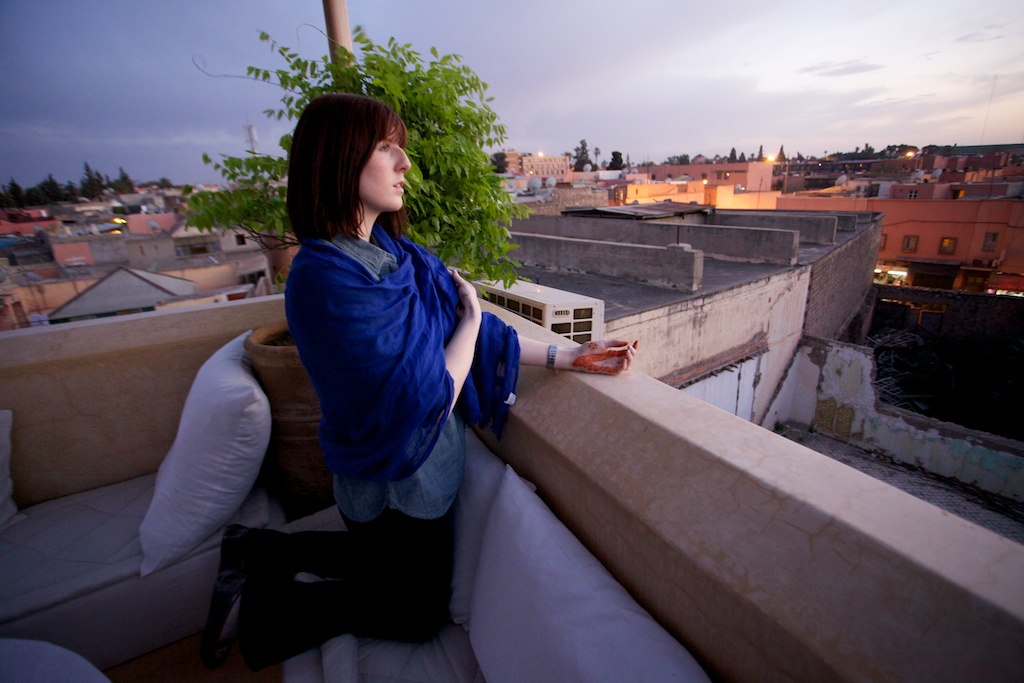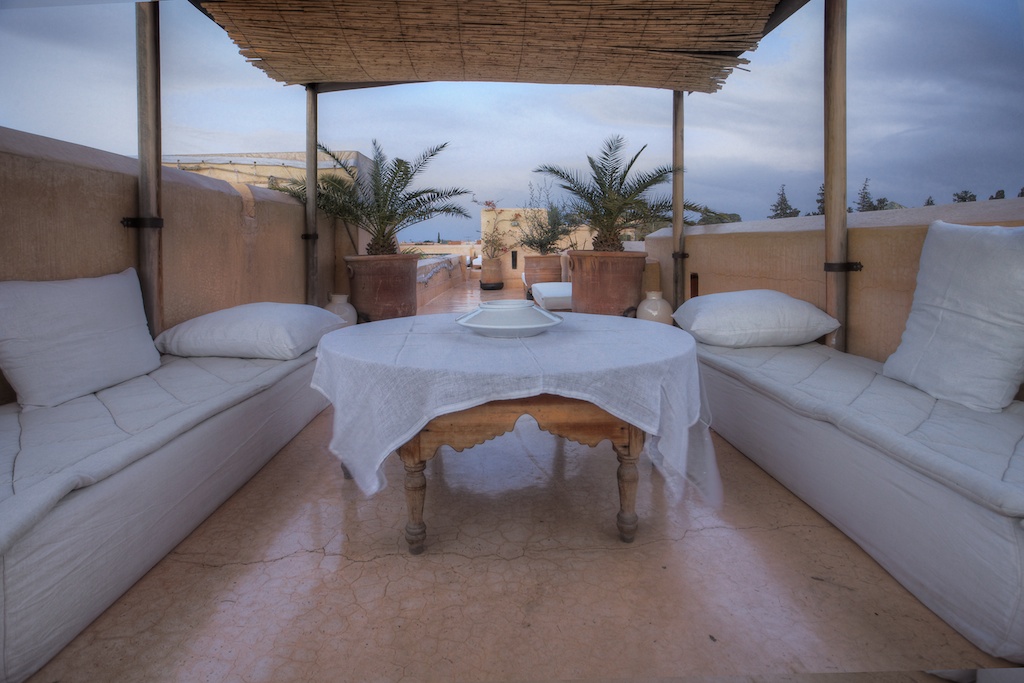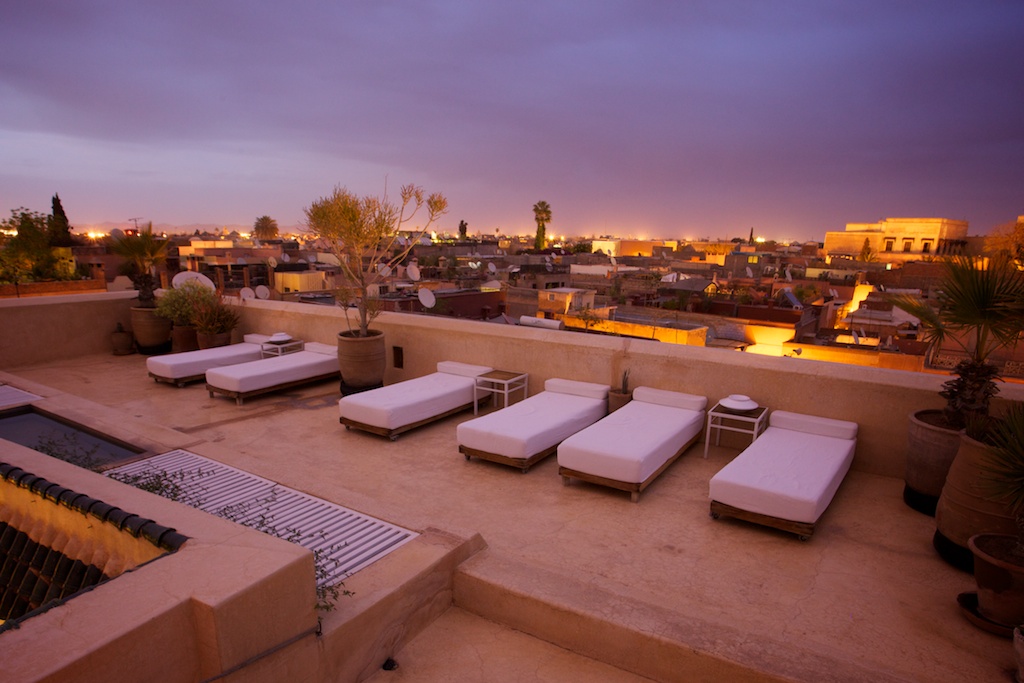 Design – This Riad is exactly how I expected Morocco to be and much much more.  The decor was perfect and so right for the place.  Moroccan lanterns light your way at every turn and everything was immaculate.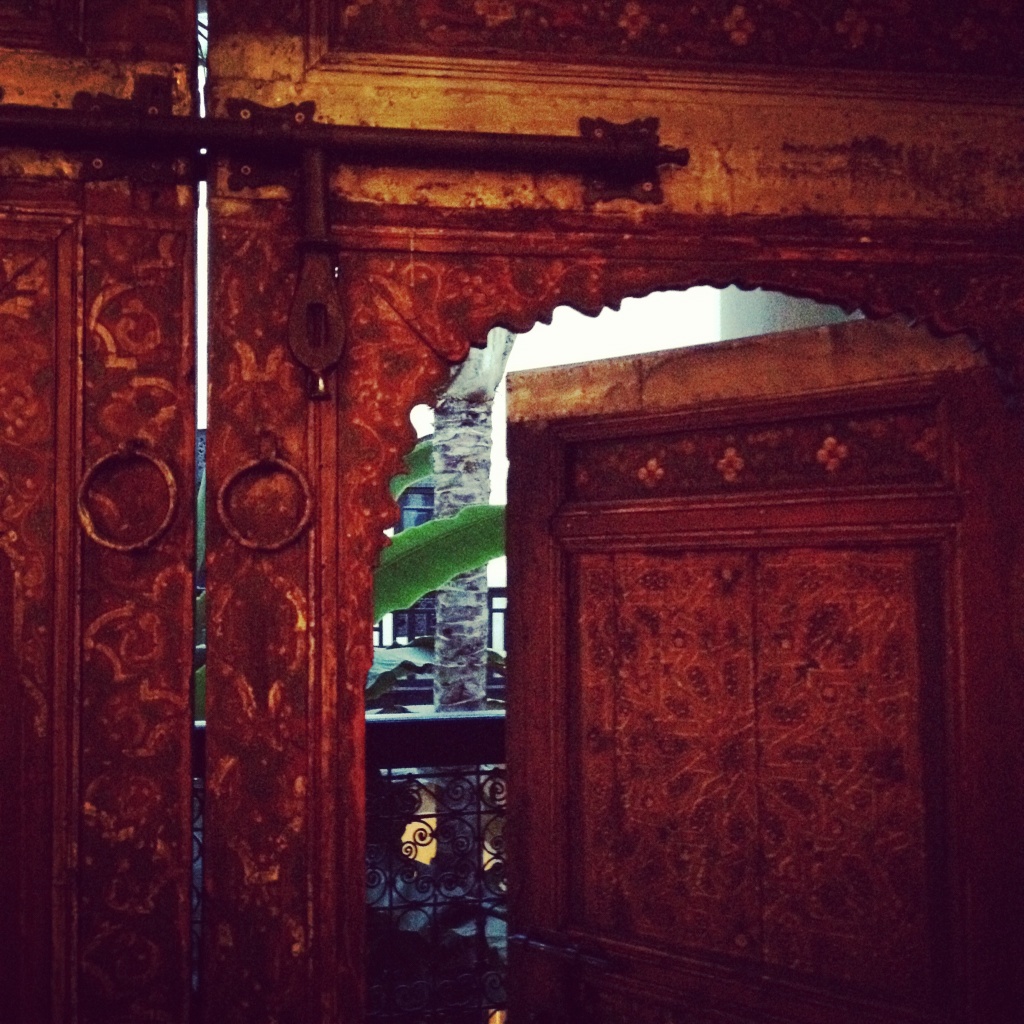 Food – Out of everything at Riad 72, the food was perhaps the best of all.  Every morning, a breakfast spread is there for you, set up at your own private table.  The night we arrived late, they had waited to set our table with rose petals to accompany our meal, some of the best food I've ever had.  Fatima, the cook, goes everyday to the markets and buys what's fresh, there are no menus but you don't need them. Don't forget to spend some time in the afternoon with fresh Moroccan mint tea and cookies.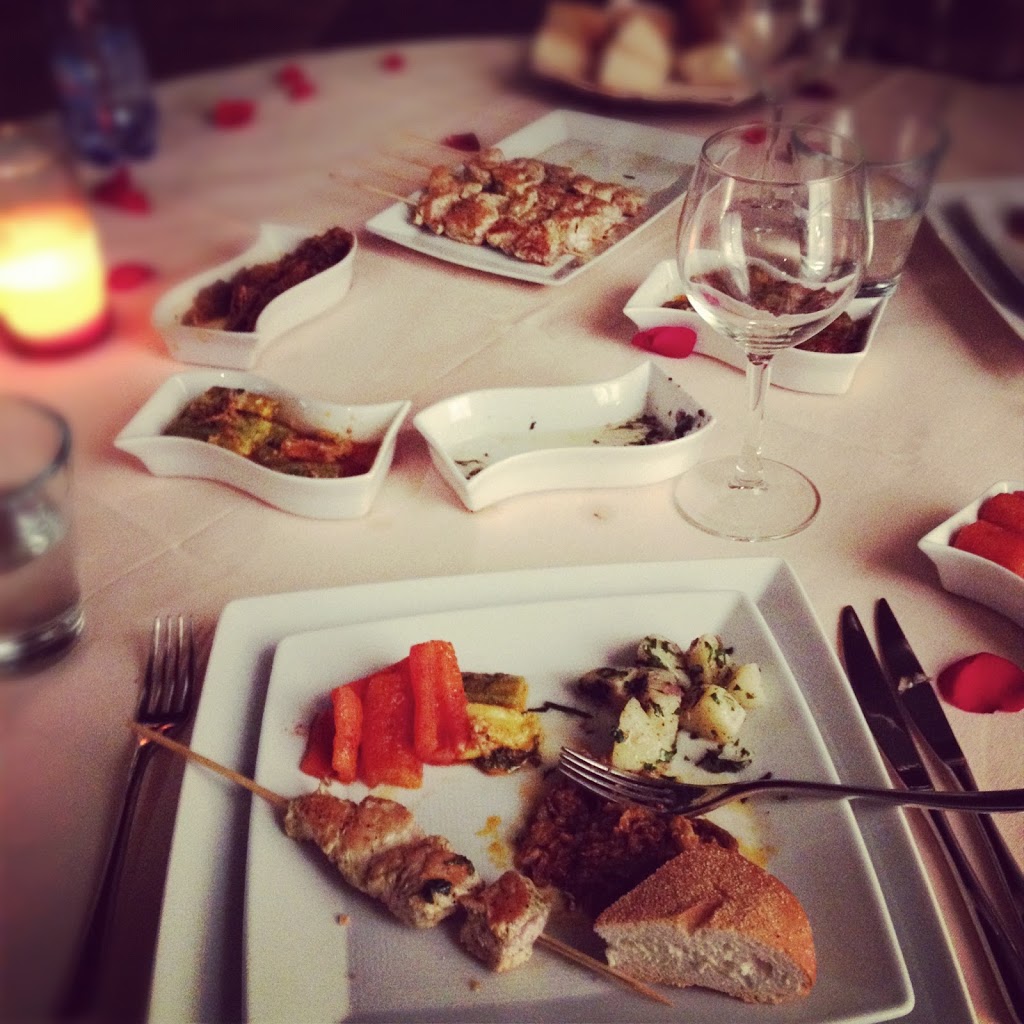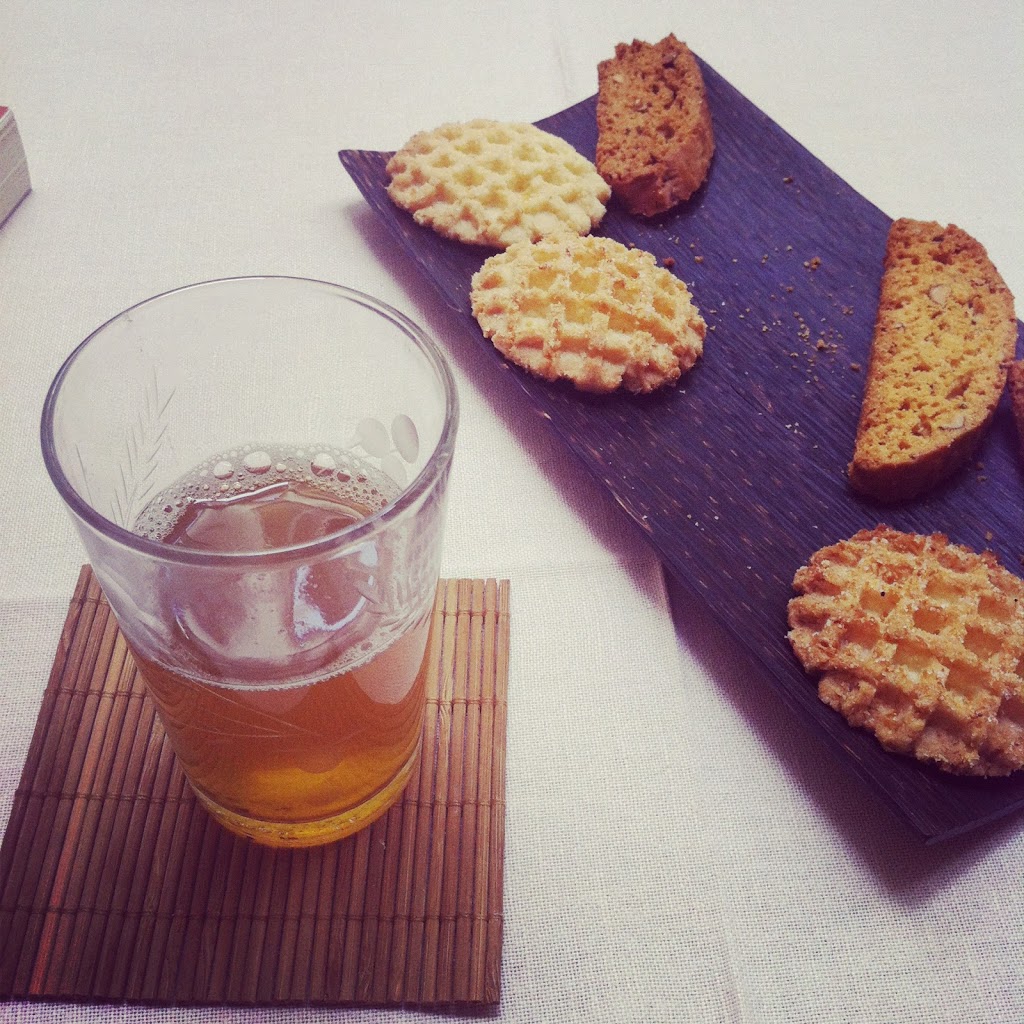 DIDN'T LOVE
Bathroom – The bathrooms were large and exotic.  My only complaint was that there was only a tub, no shower, but for a few days, we didn't mind.