Room Mate Oscar
Pl. de Pedro Zerolo, 12, 28004 Madrid, Spain
On our most recent trip to Spain, we flew from LA to Madrid direct and decided to stay a night in the city before continuing on to our destination in Sevilla the next day.  While we've been to Madrid before, it was so nice to get some time in the city and enjoy all that Madrid has to offer.  I've stayed at other Room Mate hotels before and love this boutique hotel chain that has small hotels all throughout Spain so when I saw they had one in Madrid, I didn't hesitate to book it after good experiences with the chain in Barcelona.
LOVE
Location – For a quick visit to Madrid, a central location is key.  This hotel is in the heart of it all and easy to get everywhere in central Madrid relatively quickly.  The location is definitely a plus.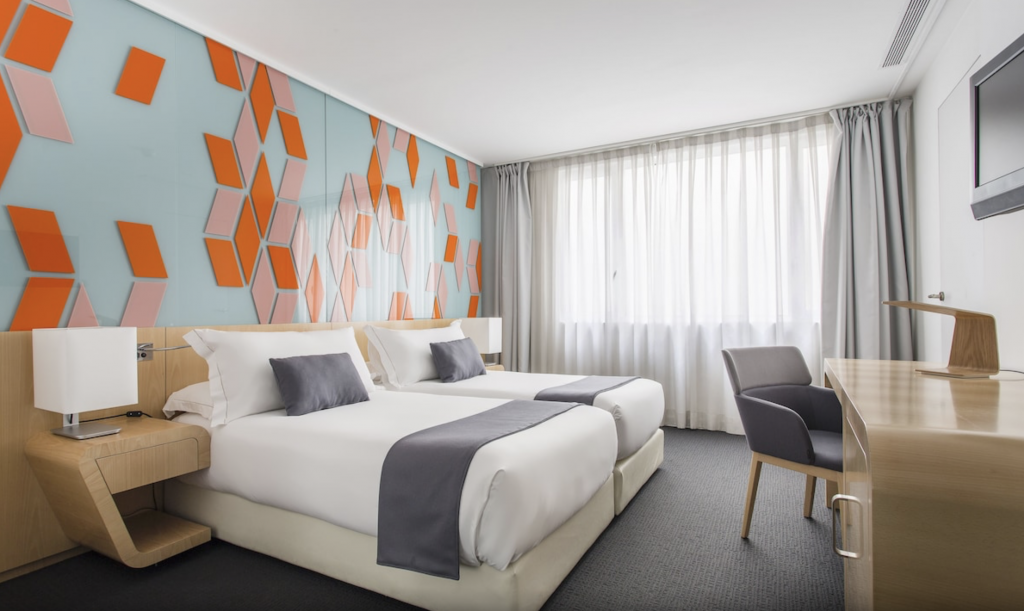 Service – I'd say this is what blew us away the most at this hotel.  When we arrived, because I've stayed with the brand before, they gave us a free small bottle of Spanish wine as well as two coupons for free glasses of Cava on the hotel's rooftop.  When we left, they helped us get a taxi and made sure that our stay was amazing the entire time and really went above and beyond on the service.
Rooftop – We enjoyed our free glasses of cava on the rooftop in the evening and the views from up there of Madrid are stunning.  Definitely a plus for the hotel and a really nice thing to offer guests.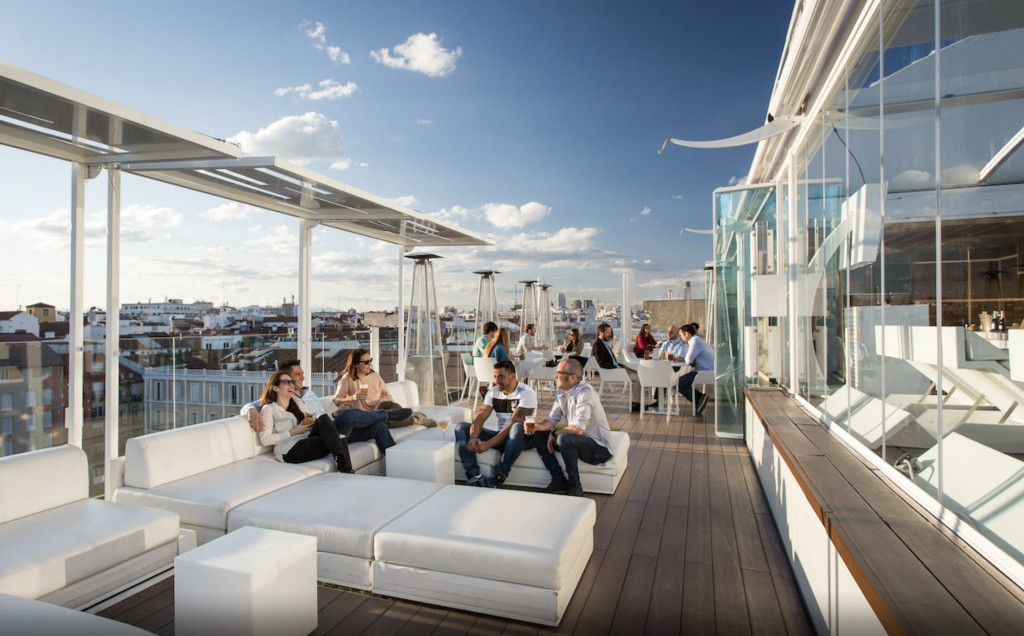 Starbucks – I need a latte with oat milk to get myself going in the morning, and especially when fighting jet lag, it was super nice to have a Starbucks in the ground floor of the hotel.
DIDN'T LOVE
Room Finishes – While I didn't mind the decor itself, it was mostly the finishes that felt a little old and run down in the bathroom that bothered me a little.  I think it's definitely time for the hotel to look into upgrading some of the bathrooms, but overall, it didn't bother me too much.
NOTES TO KEEP IN MIND
Quick 25 minutes taxi ride from the airport, but can explore everywhere else on foot.  The hotel was a close 25 minute taxi ride from the Madrid Airport and our driver had no problem finding it.  Everything else though in Madrid is easily accessible on foot and its location makes it easy for you to see a lot of Madrid in a short amount of time.
Traveling to Madrid?
See all of my posts on the city!