Salish Lodge and Spa
6501 Railroad Ave, Snoqualmie, WA 98065
Initially for Thanksgiving, Nick and I were going to go up to Whistler and stay for a few nights at the Four Seasons Resort there but due to uncertainty of when the US/Canada border would open, we canceled that and rebooked one night at the Salish Lodge and Spa outside of Seattle for a little bit of an escape over the long holiday weekend.  We wanted the lodge vibe and the Salish Lodge and Spa was an easy drive for us.  Overall, I really liked the hotel and would definitely go back!
LOVE
Beautiful Rooms – The hotel is really beautiful and the rooms were stunning.  Fireplace, cozy blankets, large space to spread out… the rooms at Salish Lodge are really amazing.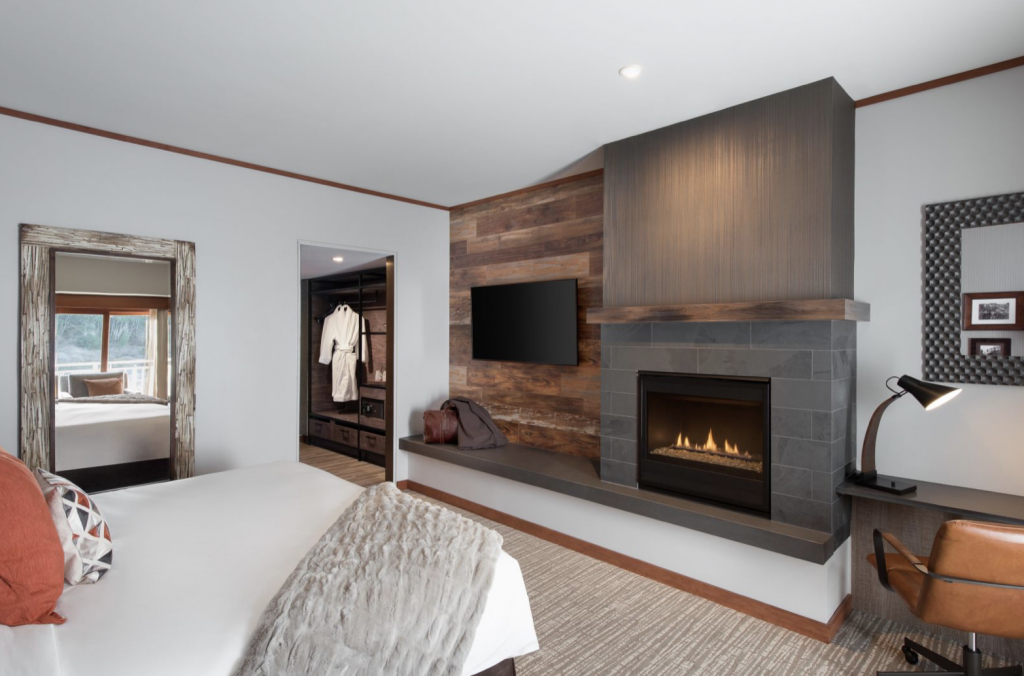 Holiday Decor – As we were there the Friday after Thanksgiving, the hotel was all decorated for Christmas which made it feel really festive and fun.
Easy Drive from Seattle – We had an early dinner/late lunch at one of our favorite spots in Seattle before heading over to Salish Lodge and it was a super easy drive from Seattle.  It took us about 35 minutes from downtown Seattle to get to the lodge and the road was super easy the whole way.
Valet Parking included in Overnight Stay – Upon arrival, the parking lot was really crowded so we just decided to do valet parking… to our surprise, valet price is included in the overnight stay which is super convenient.
DIDN'T LOVE
Restaurant was Fully Booked – I reached out to the hotel a few days before our arrival to see if we could get a reservation for breakfast at the hotel restaurant the day we were leaving and they only had one time that didn't work for our schedule.  Dinner the night we arrived was fully booked too.  I wish they left some openings for hotel guests at the restaurant as there isn't much around the hotel in terms of food.
Not a ton around the Hotel – In terms of food and activities, there isn't much around the hotel except the Snoqualmie Falls which are beautiful but it's really the only thing.  So plan to spend a lot of time at the lodge itself!
NOTES TO KEEP IN MIND
Make a reservation long before your stay if you want to dine at the hotel.  If you want to eat at the hotel, you'll need to make reservations long before your stay to make sure you get a spot.  The view from the hotel restaurant really is beautiful as it overlooks the Snoqualmie Falls but it books up fast!
Traveling to Seattle?
See all of my posts on the city!