I've always been fascinated by the list of UNESCO World Heritage Sites around the world, places that defy time and are landmarks that are so breathtaking in person.  And while we're in Europe this week, I realized that we're actually marking off a whole list of UNESCO sites on this trip so while we're gone, I thought it'd be the perfect time to point out some of my favorites that we've already seen and explored!  So all this week, we'll be exploring UNESCO World Heritage Sites from Asia to South America to Europe.  Prepare for major wanderlust to head to these monuments!
Today we're covering everything you need to visit the amazing monument of Angkor Wat!
Location:
Siem Reap, Cambodia
How to Get there:
Fly from surrounding SE Asian destinations or take public transit/private driver within Cambodia.
Why to visit:
Live out your inner Lady Croft a la Tomb Raider and experience these ancient temples to view the history up close.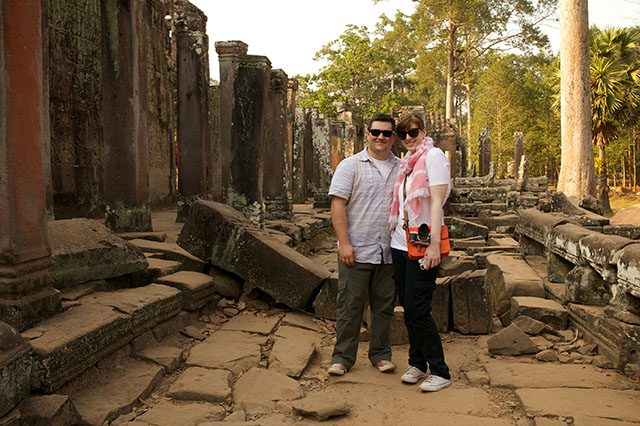 Best time(s) of day to visit: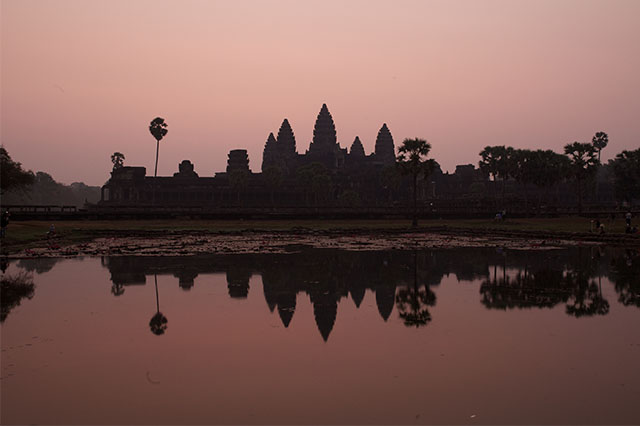 -Sunrise over the temples at daybreak.
-Late afternoon as tourists disperse back to their hotels after a long day of trekking around temples.
Other Local Spots Not to Miss Nearby:
-Ta Prohm temple
-Angkor Thom temples
Tips for visiting:
-Buy your tickets for Angkor Wat the evening before your first visit – you'll get a free admission for the sunset.
-Hire a tuk tuk driver for the whole day.  They can drive you from temple to temple but figure out a fixed all day price before you hire them.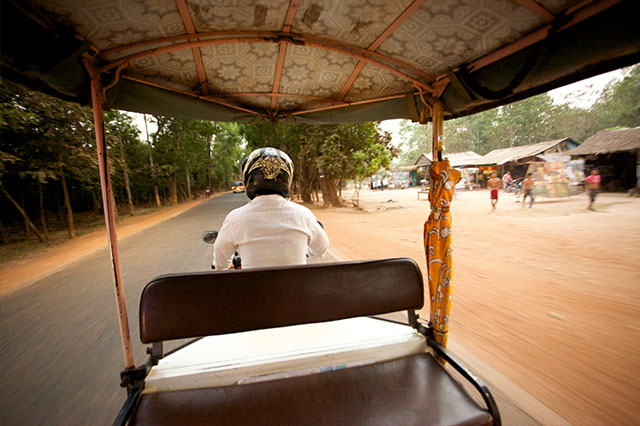 -If you go for the sunrise – you have to be there about an hour and a half before the time the sun will rise and it fills up really fast so go early!
-You'll get dirty – so wear clothes that hide the dirt!  I found myself wanting to sit down a lot as it's wearing in the heat as you wander around, so wear dark pants.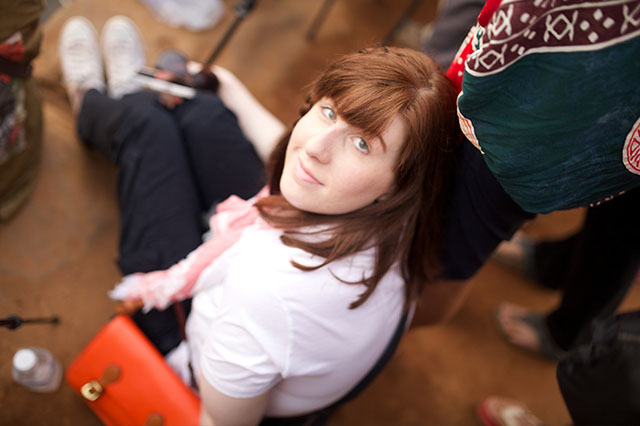 -The heat and humidity is brutal in Cambodia – so drink lots of water and dress appropriately.
Traveling to Cambodia?
See all of my posts on the country here!