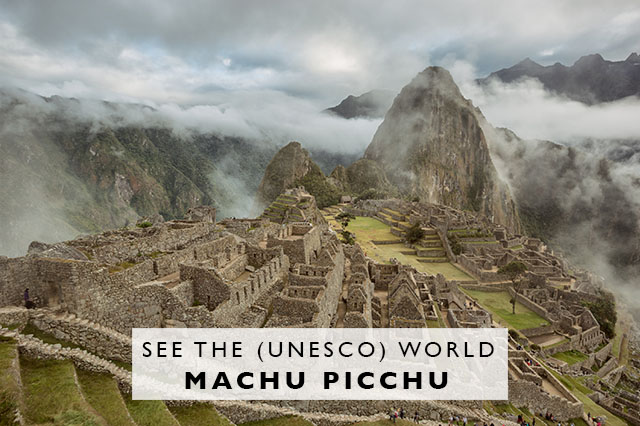 I've always been fascinated by the list of UNESCO World Heritage Sites around the world, places that defy time and are landmarks that are so breathtaking in person.  And while we're in Europe this week, I realized that we're actually marking off a whole list of UNESCO sites on this trip so while we're gone, I thought it'd be the perfect time to point out some of my favorites that we've already seen and explored!  So all this week, we'll be exploring UNESCO World Heritage Sites from Asia to South America to Europe.  Prepare for major wanderlust to head to these monuments!
Today we're covering everything you need to visit the amazing monument of Machu Picchu!
Location:
Near Aguas Calientes, Peru
How to Get there: 
Fly from Lima to Cusco, then you must take a train from Cusco to Aguas Calientes.  Then from there, take a bus up the mountain to Machu Picchu itself.
Why to visit:
This ancient monument of ruins is breathtaking for its location and the mysticism behind it!
Best time(s) of day to visit:
-Be in line to enter the monument about 20 minutes before they open in the morning.  You'll witness the fog enveloping the monument in the early dawn hours.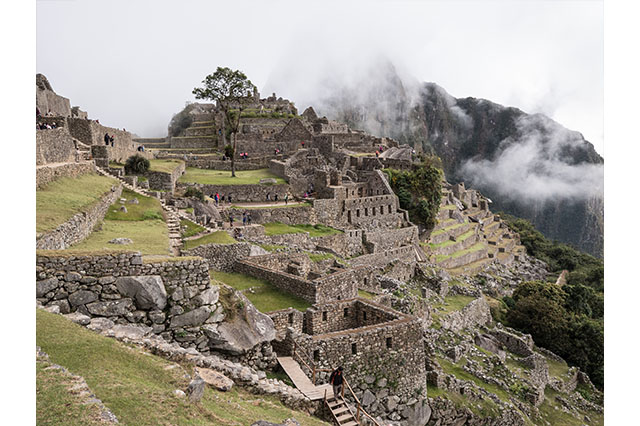 -Late afternoon as tourists disperse back down the mountain to catch their trains.  Between 3 and 5pm you'll have the monument almost to yourself!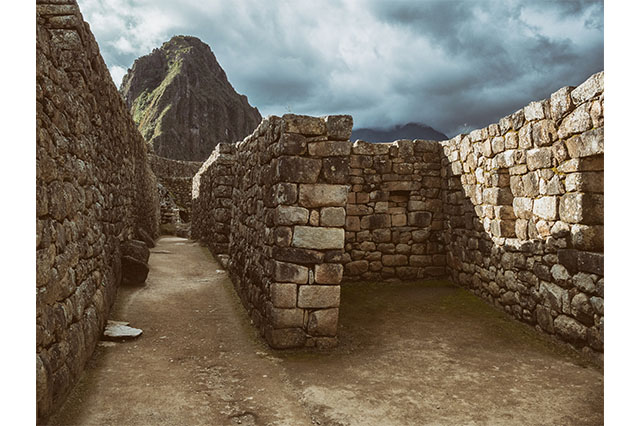 Other Local Spots Not to Miss Nearby:
-For best access to Macchu Picchu, stay at the Belmond Sanctuary Lodge at the top of the mountain.  You'll have more access and won't have to take the bus up and down the mountain over and over.  It's pricey but it's worth it.
Tips for visiting:
-Buy your tickets through your hotel in advance of your trip.  Only so many are sold per day so reach out to your hotel about 2-3 months in advance and have them purchase them for you.
-Wear lots of bug spray (I bought a heavy duty lotion on Amazon that worked well) and sunscreen while exploring Machu Picchu.  The bugs will swarm you if you don't have location or spray on every time you visit.  And due to the elevation, your skin will burn easily without sunscreen.
-Wear long pants.  This will help protect your skin even more.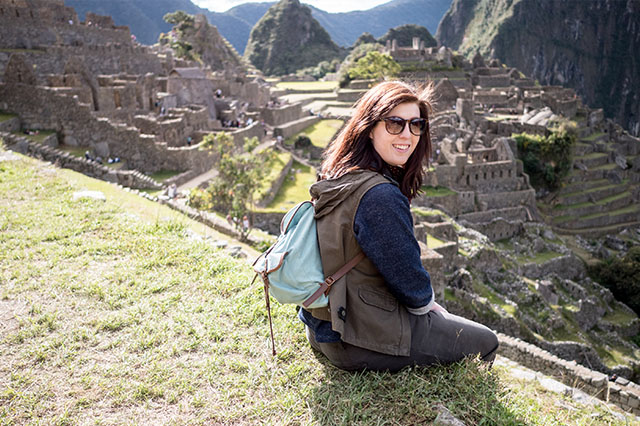 -Be ready to climb.  It's a trek to get up and around Machu Picchu and you'll be climbing ancient stone steps up and down a lot.
-Expect llamas!  This was part of the charm for me and expect to see lots of llamas up there.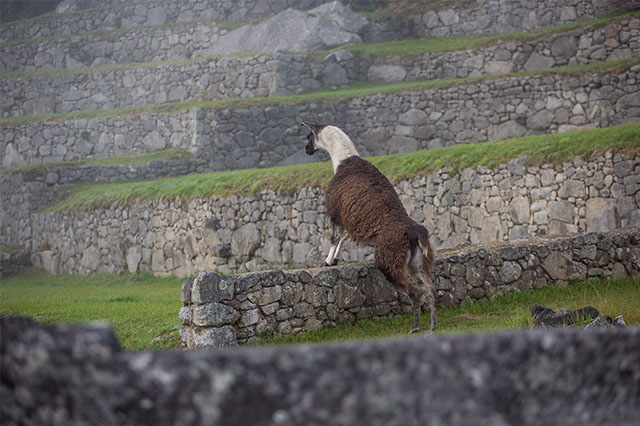 -Explore and take it all in.  Be sure to spend some time exploring but also take time to just really soak it all in – it's pretty breathtaking to see it in person so relish in that moment!
Traveling to Peru?
See all my posts on Peru!