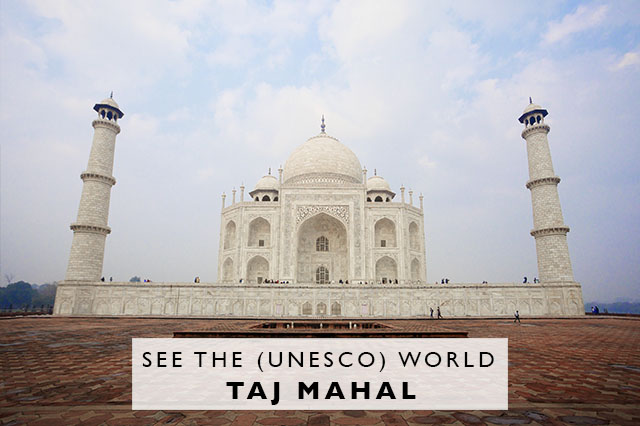 I've always been fascinated by the list of UNESCO World Heritage Sites around the world, places that defy time and are landmarks that are so breathtaking in person.  And while we're in Europe this week, I realized that we're actually marking off a whole list of UNESCO sites on this trip so while we're gone, I thought it'd be the perfect time to point out some of my favorites that we've already seen and explored!  So all this week, we'll be exploring UNESCO World Heritage Sites from Asia to South America to Europe.  Prepare for major wanderlust to head to these monuments!
Today we're covering everything you need to visit the amazing monument of the Taj Mahal!
Location:
Agra, India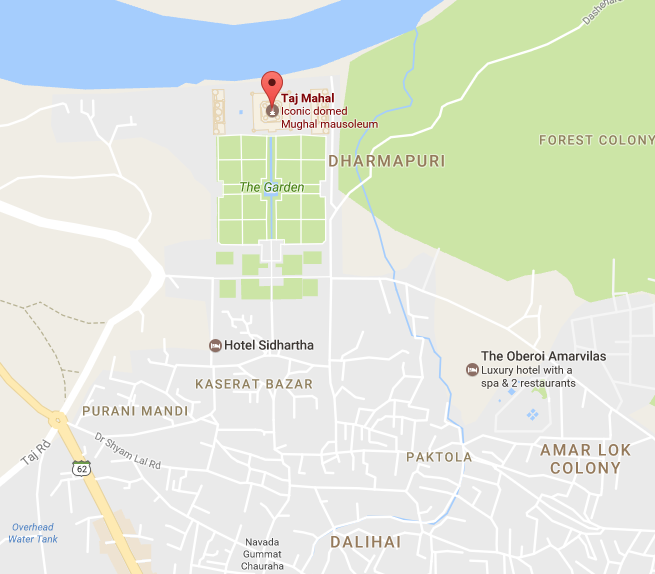 How to Get there: 
Fly from other major cities in India or drive from Delhi.  We hired a private driver from our hotel in Delhi to drive us to Agra for a night and then back the next day and we arranged it through our hotel.
Why to visit:
This monument of love will take your breath away with its detail and grand design!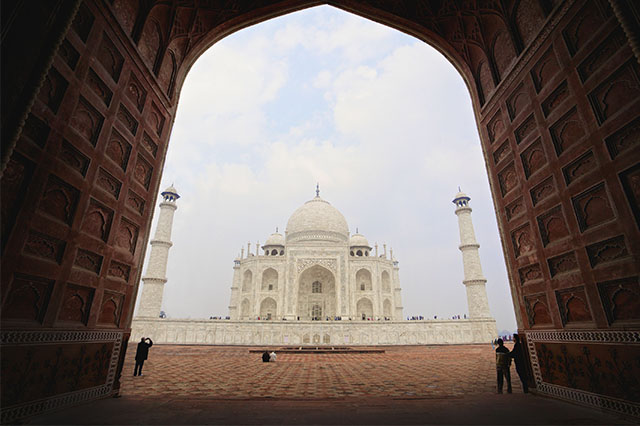 Best time(s) of day to visit:
-Be in line at the site before sunrise to beat the crowds.
Other Local Spots Not to Miss Nearby:
-Agra is not a beautiful city within itself and is a poor area of India, but stay the night at the nearby Oberoi Amarvilas while in the city.  The hotel is a monument within itself and the rooms have incredible views of the Taj Mahal.
Tips for visiting:
-Buy your tickets through your local hotel – they can arrange for them before you arrive.
-You can hire a guide to walk you through the monument.  We did, however if I did it again, I would go on our own so you can go more at your own pace.
-Dress modestly.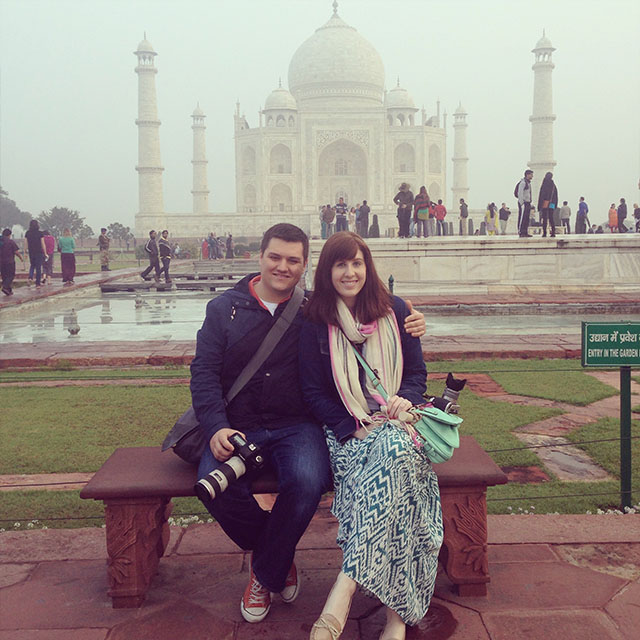 -Be prepared for crowds.  This is one of the most visited spots on the planet, so expect a lot of people whenever you go.
-The sunrise is often enveloped in fog for a time during the year so be prepared for the time of year you visit.