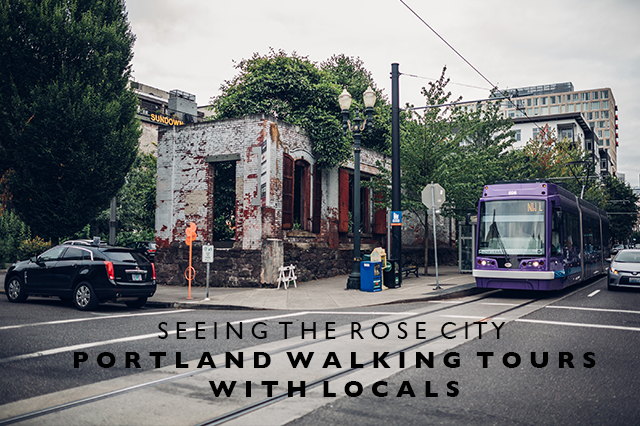 My home city of Portland is becoming quite the destination, but as a local I appreciate the little things that are great about this city: like the well designed and repurposed Pearl District or the parks scattered throughout downtown.  I love the murals on the sides of buildings and the easy-to-use public transportation like the Streetcar and the MAX light rail.  So when I got the chance to venture out on a walking tour of my city, I thought there was no better way to see Portland, whether you're a local or a tourist.  It's a city on the up and up, but still so grounded in all things "Portland."  So if you're headed to this area in the future, add a Portland walking tour to your agenda and here's how!
Book a Discover Portland Walking Tour with Marjorie
Marjorie will meet you at your hotel and customize a walking tour just for your group.  As a local in Portland, she'll choose a route that's best for you, seeing as much as you can and arranging it per your own interests.  She also will cover topics like why we love cities, what makes a city livable, and why walking is naturally beneficial to connecting with a city and how it embeds you into the culture rapidly.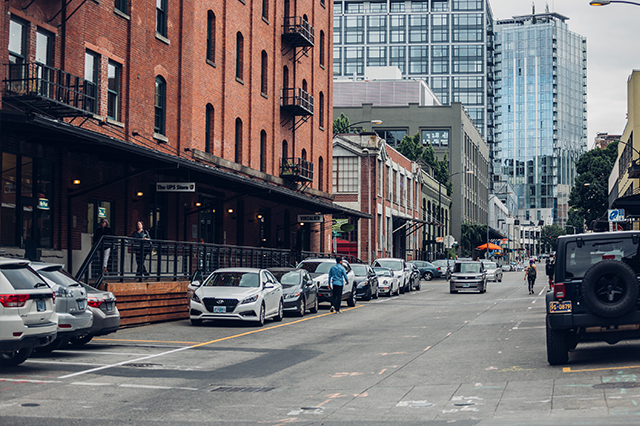 Let Her Guide You Around the City
Not sure of where to go while in Portland?  Or which restaurants to eat at?  Your tour guide will show you where the locals go and recommend restaurants as you're wandering around the city.  You'll venture from neighborhood to neighborhood, jumping on public transportation as needed like the Portland Streetcar and seeing a side of the city from a local standpoint without you having to do any work!  A walking tour will also let you interact with locals and compare and relate your experience in Portland with other cities around the world.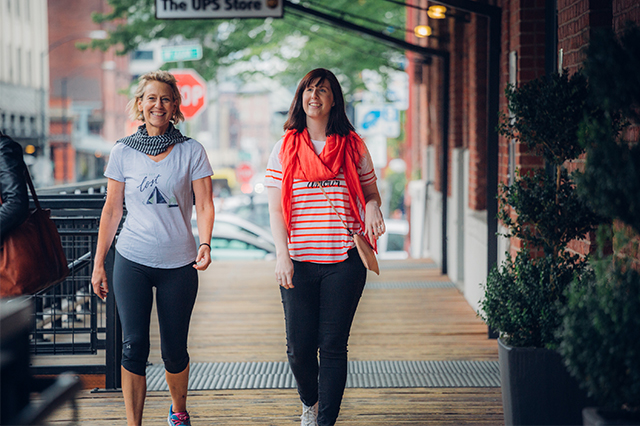 You'll see spots that aren't on the Typical Tourist Path
Wonder where the locals live and eat and play?  You'll venture off the beaten path on this tour, seeing the side of Portland that the locals see daily.  You'll venture away from the standard tourist spots and see the artsy, vibrant side of Portland that we all love best.  Marjorie's tour links Portland's open spaces: from parks and pubs to art and food carts, to the West Coast's largest book store Powell's and hotel lobbies that serve at the city's living room.  You'll stroll in and out of the beaten path, discovering a unique and thorough view of Portland's architecture and overall vibe.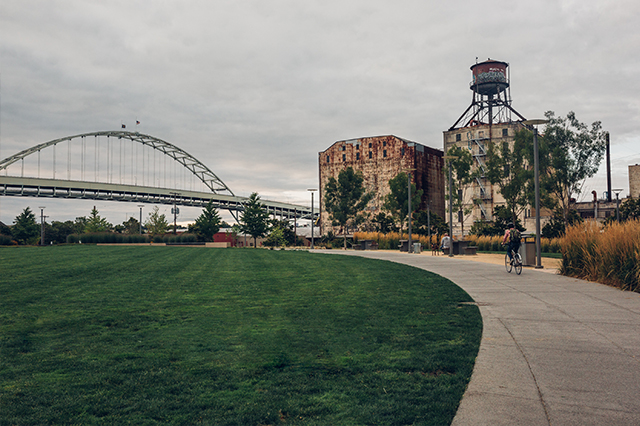 Experience the Best of Portland
It's often hard when traveling to really know what the best of a city is?  You can do research and spend time figuring it out, but if you don't want to or don't have the time, a walking tour is the perfect way to see a new place.  You'll experience the best of Portland on Marjorie's walking tour, seeing this beautiful city in a new way and learn things you never even realized!