Sheraton Athlone Hotel
Athlone, Ireland
My cousin really wanted to go to Sean's Bar in Athlone (supposedly the oldest bar in the world) so we planned a night in the city and I found that the Sheraton was the most central, fairly large and modern hotel to choose from.  I really enjoyed our stay here and would highly recommend it.
LOVE
Modern Design – The hotel is modern and designed well from the lobby to the rooms.  It's simple, but clean and modern.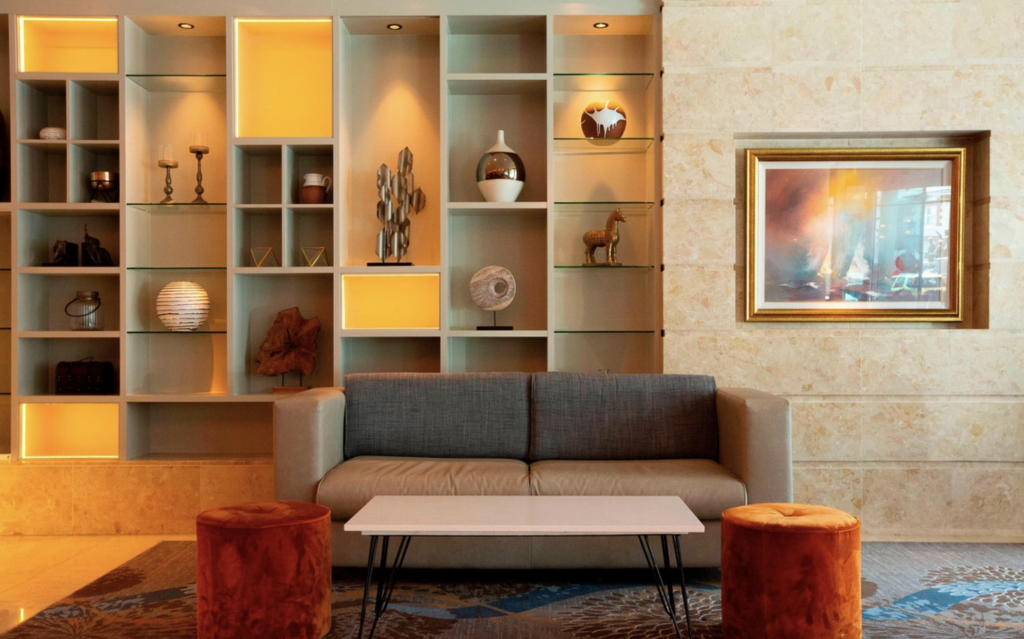 Good Location – The Sheraton is really centrally located in Athlone and once there, it's easier to walk everywhere you want to go.  It was also easy access in and out of the city while driving.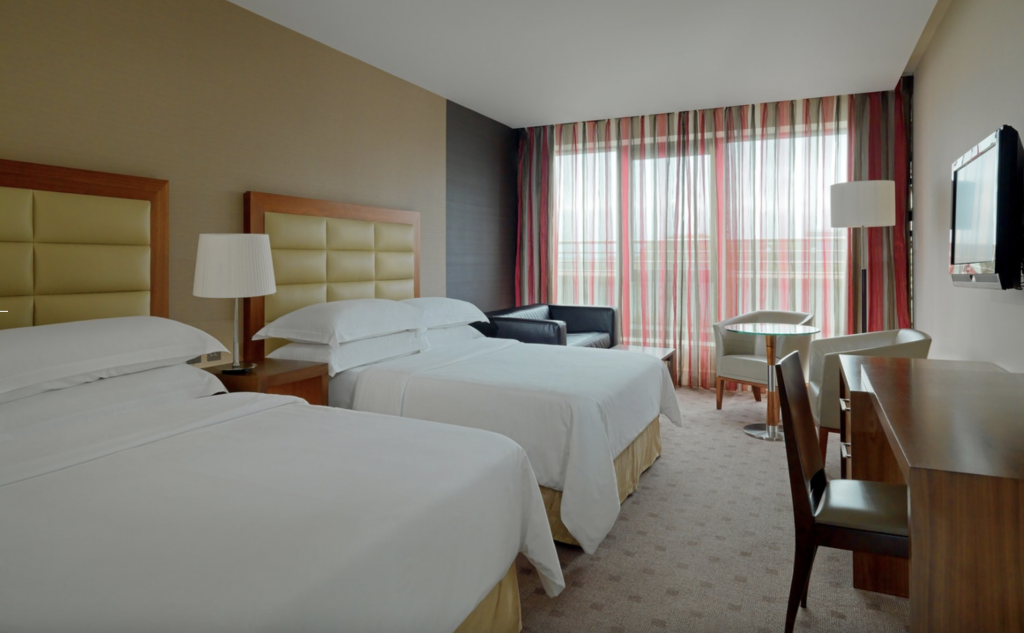 Good Restaurant and Lobby – We ate dinner at the restaurant while staying there and the food was great.  I also worked in the lobby and it was comfortable and convenient.
Connects to Mall – The hotel is connected to the big shopping mall in Athlone which has a Starbucks and lots of other things, which made it really convenient to grab food or shop if you need to while there.
DIDN'T LOVE
Nothing! – We had a great stay!
NOTES TO KEEP IN MIND
Parking Garage – The hotel has its own area of the shopping center parking garage and they will validate your parking upon leaving.
Traveling to Ireland?
See all of my posts on the country!