Sheraton Stockholm
When we booked our quick trip to Stockholm, we knew we needed somewhere really central so we could see as much as possible in the 2 days were were there.  I looked at a bunch of design hotels, but ultimately, mostly for the location, I ended up booking us at the Sheraton Stockholm and it was perfect!  It was comfortable, designed well and the location really can't be beat!
LOVE
Location- The location of the hotel can't be beat… it's 5 minute walk to the Central Train Station, 5 minute walk to Gamla Stan and surrounded by amazing shops and restaurants.
Decor – The hotel felt very Scandinavian which is exactly what I wanted.  The outside of the hotel might look like a big brand hotel, but the interior is actually quite boutique in style.
Views – Our room looked over Gamla Stan and the water and the view was gorgeous!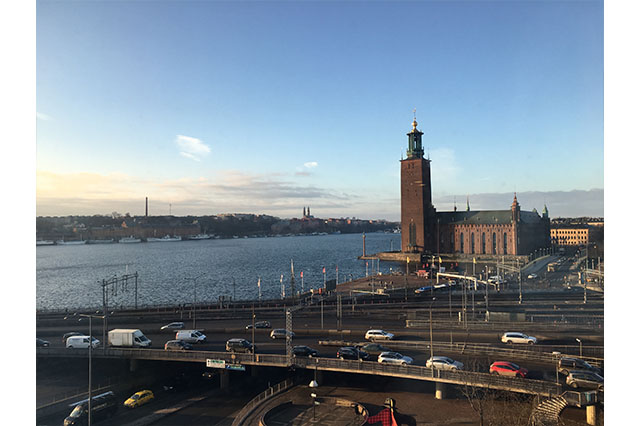 Room Service Food – We woke up at 2am one morning starving due to the time difference.  We ordered a caesar salad, pasta bolognese and ice cream in the middle of the night and the food was amazing!
DIDN'T LOVE
Nothing! – There was nothing I didn't love about our stay at the Sheraton Stockholm!
TIPS
Take the Arlanda Express from the airport to Central Station and then the hotel is a 5 minute walk from there!
Traveling to Sweden?
See all of my posts on the country!