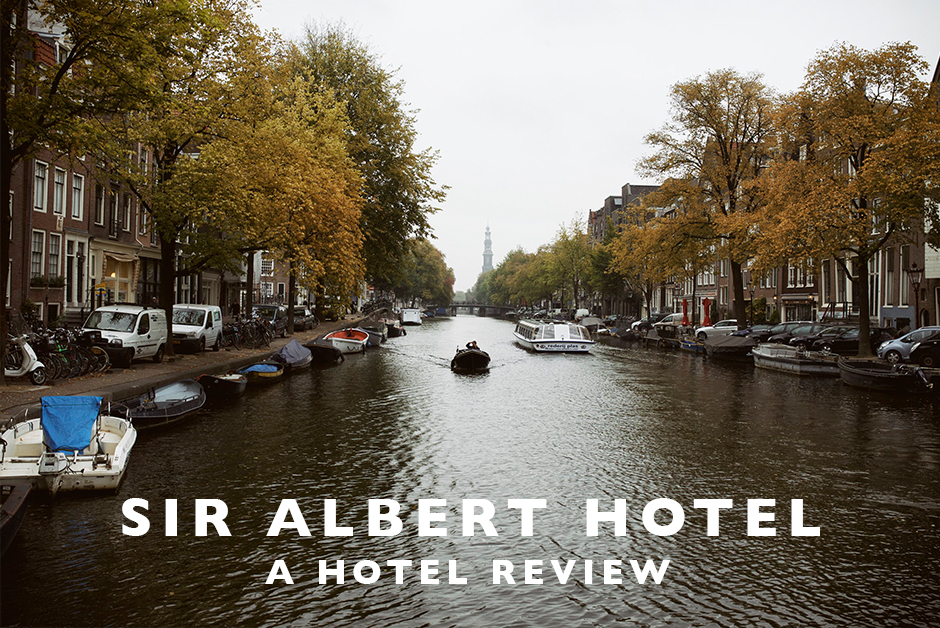 SIR ALBERT HOTEL – 

Amsterdam, The Netherlands

When I started looking into hotels for Amsterdam, I found a lot I loved, but that came with a pretty hefty price tag.  In the end we decided to stay a little out of the "city center" if you will, in the De Pijp area to spend a little less, but ended up loving our hotel and location.  The De Pijp area is a lovely area still close to everything and our hotel was a great one that I'd highly recommend if you're heading to Amsterdam anytime soon.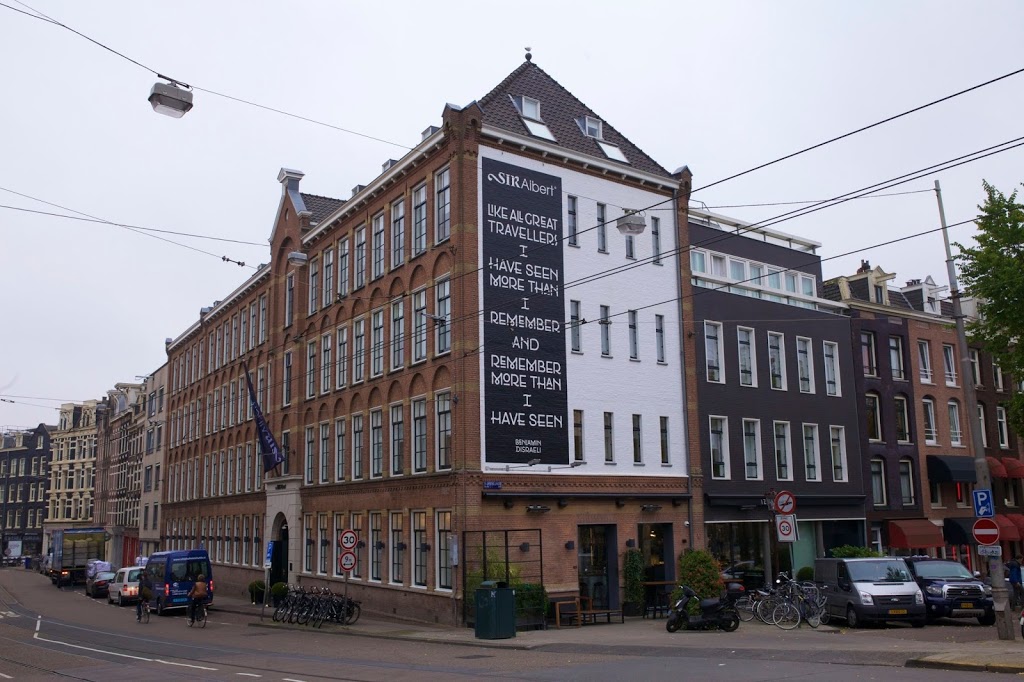 LOVE
Decor – The aesthetic of this hotel was one of the main reasons I booked it.  It looked amazing online and was even better in person.  The chic modern decor made this hotel.Location – While on a map this hotel looked a bit "far out," it wasn't at all.  A quick 25 minute walk to the Nine Streets area of the Jordaan, 5 minutes to the Museum Quarter, a quick 15 minute tram ride to Centraal Station and set right in the middle of the De Pijp and Oud Zuid districts.  We found it let us see more of Amsterdam than had we stayed in the Jordaan and we loved it.
Comfortable Bed – The bed here was one of the most comfortable I've ever slept on in a hotel.  We looked forward to it every night because it was so comfortable.Great Shower – I think you can tell a lot about a hotel by the showers.  This shower was amazing, enough said.
Good (and free) Wifi – We hate paying for wifi, mostly because we know how cheap it is the hotel and how exorbitant the feeds are that they usually charge.  So when you get a great reliable and free wifi at a hotel, we're happy.  The Sir Albert had great wifi.Hotel Restaurant – Izakaya, the Japanese restaurant in the base of this hotel was delicious!  Don't miss a long leisurely lunch here; their udon noodle soup was out of this world.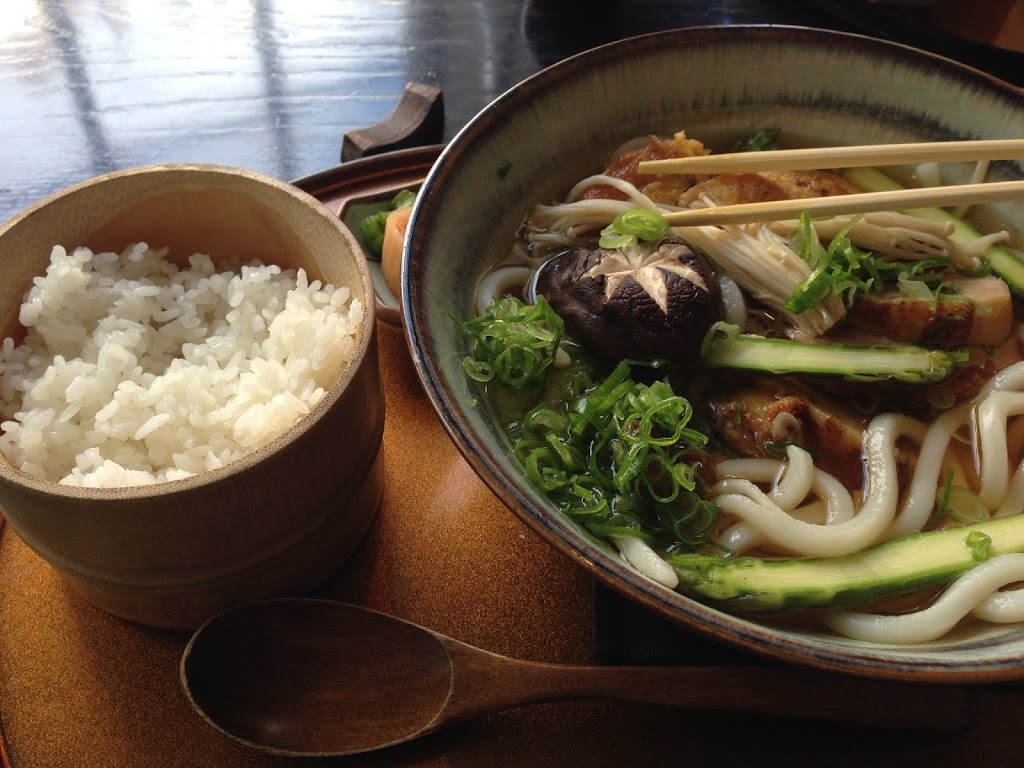 Our udon noodle soup lunch at Izakaya.
DIDN'T LOVE
Room Didn't Get Made Up – The first day we were there we were out exploring all morning and came back around 2pm to find our room hadn't been made up or cleaned.  We then left again about 4pm and came back later that evening and it still hadn't been cleaned.  While it wasn't a big deal to us, I felt like someone should at least have come in and changed out the towels and such while we were out.
"Red Light" Area Near By – Right behind the hotel is a small "red light" area with women in windows and while we only saw it one time, I wasn't crazy about it being right behind the hotel.  But it is Amsterdam, so there are going to be a few areas like that.


TIPS
Ask for a City View Room overlooking the Canal – Our room looked right out over the Canal next door and it was lovely to wake up to in the morning.  Ask to get one of those rooms if you can.
Explore the Surrounding areas of De Pijp and Oud Zuid – While these 2 areas aren't the normal tourist areas to explore, both had so much to offer and the location of the hotel forces you to experience them which I loved.
Rent a Hotel Bike – While we didn't do this (had it been better weather we would have), the hotel has multiple bikes you can rent to ride around the city.  Take advantage of it and see Amsterdam like the locals do!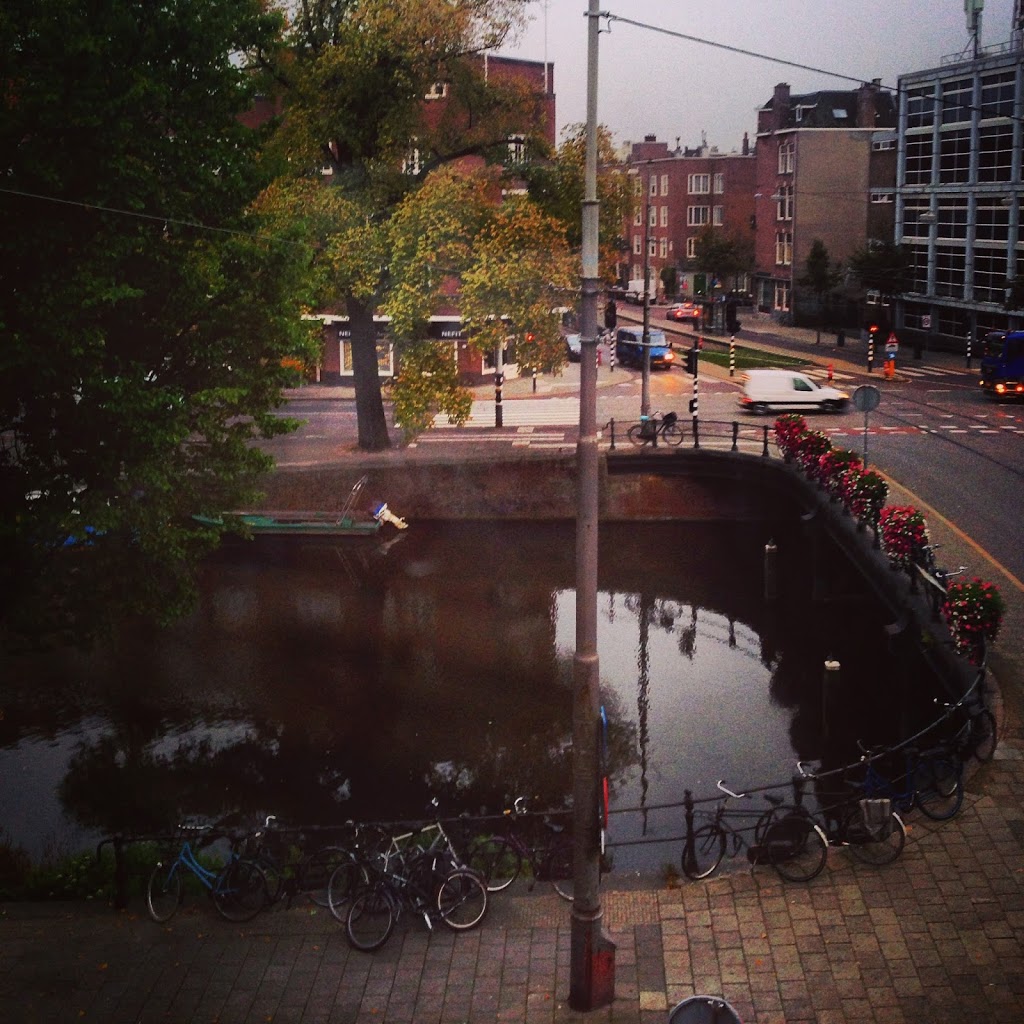 The canal view from our room.