Springhill Suites – Kalispell, Montana
With Glacier National Park as the primary reason for being in Northern Montana, we wanted to stay near the park but also somewhere in a city or town nearby so we had access to hotels and restaurants.  Kalispell was the nearest large town and had some good options, so we opted for that and it ended up being a great jumping off point to explore Glacier National Park.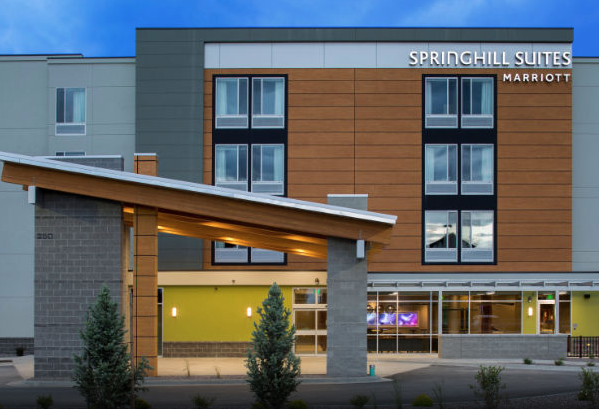 LOVE
Location – Due to its proximity to Glacier National Park, Kalispell is a great spot to explore the park.  This hotel is a great location right off the main highway and only about 45 minutes from the park's West entrance.  It was easy and convenient as well as close to a whole bunch of shops and restaurants for whatever you might need.
Design and Layout – As I mentioned in my review of the Springhill Suites in Kennewick, Washington, I'm loving the design and layouts behind this Marriott brand.  Everything is modern and laid out really well.  The rooms feel super comfortable and easy which is great in a hotel.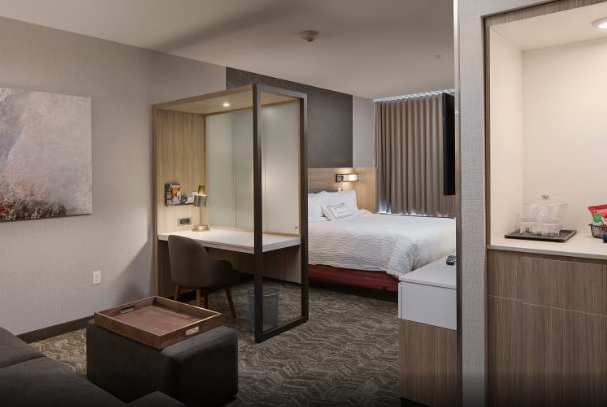 Free Breakfast – As part of your room, you get the free breakfast offered by the hotel and it was great every morning.
TV had Netflix –  One of our favorite things was that the room had a smart TV with Netflix on it.  For us as travelers, we usually have to hook up our iPads with cables and such to watch our shows so having Netflix on the TV was an amazing thing.
Wifi –  The wifi was great here and super fast.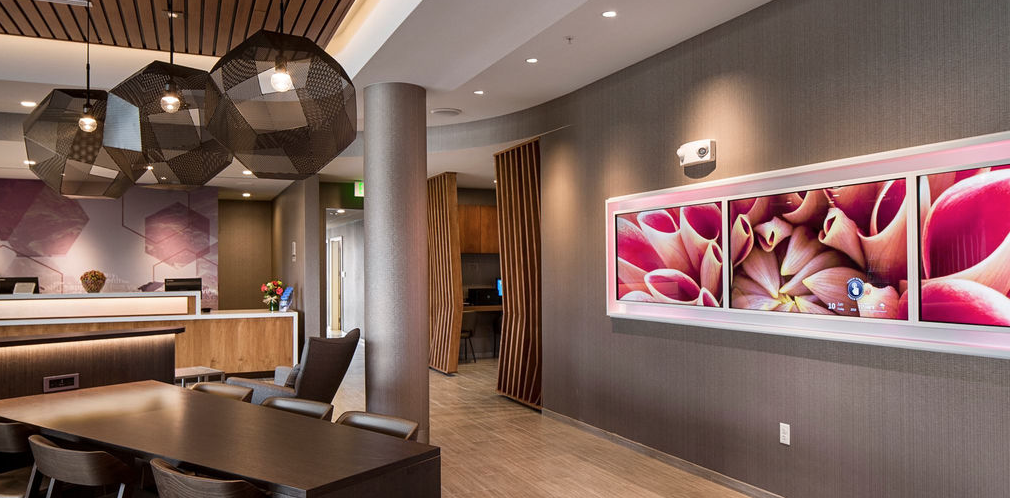 Using my Marriott points – I actually booked our two nights here on Marriott points and it was so nice to be able to use them.  I would highly recommend their loyalty program for hotels!
DIDN'T LOVE
Nothing! –  There was nothing we didn't love about our stay here!
TIPS
Park on either side of the building as the elevators are in the center so it's easy access from either way.
Take advantage of the free breakfast, the items offered were great!