Sunriver Resort – Sunriver, Oregon
When we started planning our weekend escape to Bend, I looked at a bunch of different resorts and hotels in the area.  I've heard of Sunriver for years but had never been there, so we decided a stay at this famous Oregon spot was perfect for our time in Central Oregon.
 
LOVE
Views – Our room had a balcony overlooking part of the Sunriver Golf course and it provided for a lovely view, particularly at sunset.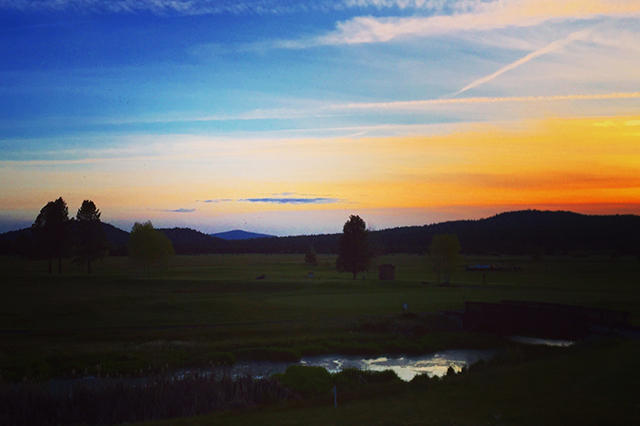 Comfortable bed – The bed in our room was particularly comfortable and while a little big for my taste, it provided for a great night's sleep.
Convenience – Even though you're about 30 minutes outside of Bend at Sunriver, everything you need is right there on the grounds.  There is a Starbucks, multiple restaurants and activities… you really don't need to leave if you don't want to!
Wildlife – I love animals and it was surprise that I freaked out over some deer we saw the morning we were leaving.  Between that and the cute little prairie-dog type creatures that were running around outside balcony, I was smitten.
DIDN'T LOVE
A little dated – While I know a lot of the property was recently renovated, the guest room we were in was a little dated.  Nothing that really bothered me, just needs a bit of an update.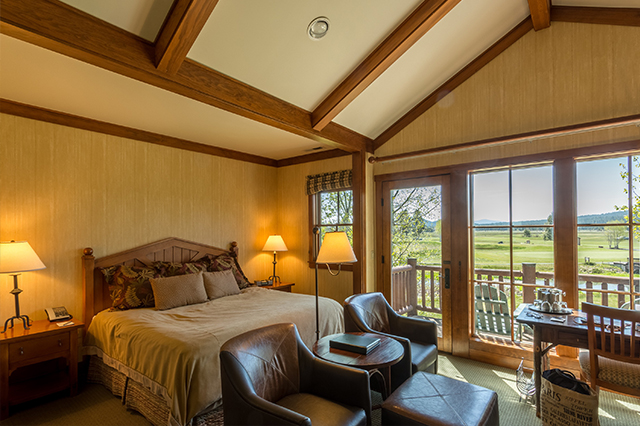 TIPS
30 minutes into Bend– Keep in mind that if you're heading into Bend or anywhere North of Bend, it's a good 30+ minutes drive, so give yourself enough time.
Central Oregon is dry – I knew Central Oregon is super dry, especially this time of year, but I was sneezing and coughing the whole time there because the air is so much dryer than we're used to in Portland.  Keep hydrated and be aware.
Land of Marvels was welcomed to Sunriver as a guest, though all opinions are my own for this review.