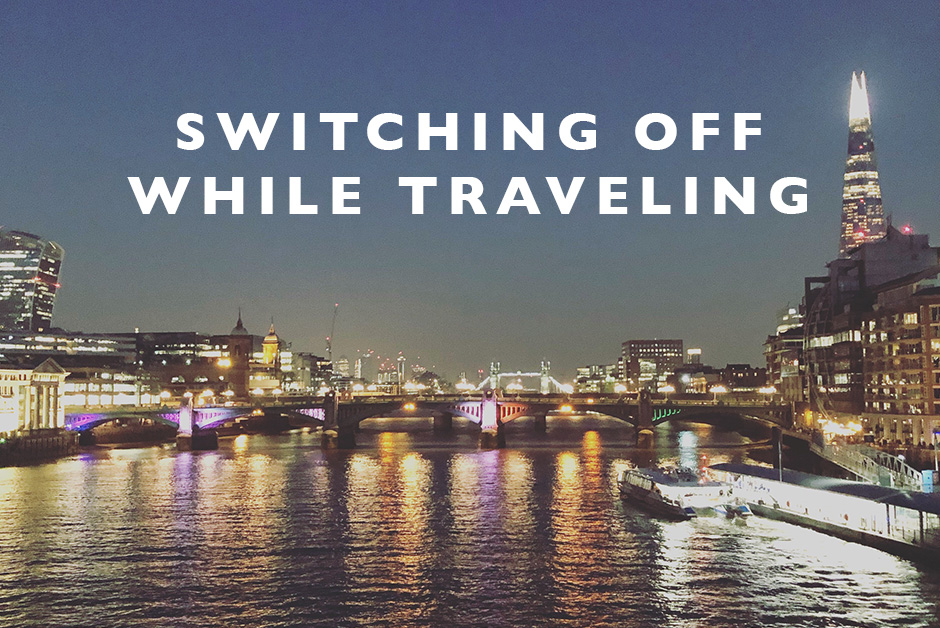 I'm not sure when exactly it hit me but at 32, something about life has definitely changed.  Maybe it's the added professional stress, family stuff at home or the constant pressure to do more, earn more, be more as we get older, but on my last few trips I've noticed more and more that I'm trying to switch off a bit more.  We all find ourselves in the rat race of life eventually and as much as we try to fight against it, there is always something else that needs to get done, another email to be sent, another to-do list to make.  And sometimes, it all just gets to a point where our phones start to drive us crazy, when checking Instagram seems like a chore and when the constant bombardment of politics and news starts to implant in us a feeling that's just totally overwhelming.
And so, as a traveler, I've started looking at my trips recently as a way to get back to that human emotion of just feeling, of just seeing what's in front of me, of not worrying about my phone and who's emailing me or who's posting what. I've started to just be and honestly, it's so freeing.
In London in November, we arrived mid-day and headed out to explore around 3pm.  Nick didn't bring his camera, I bundled up, we jumped on the tube and spent the afternoon at Borough Market.  We ate, wandered, and ate some more.  Then we just headed back on foot in the general direction of our hotel.  Luckily we know London decently well and I didn't even take out my phone to look at a map.  We wandered, crossed a bridge and suddenly as we stood there above the River Thames, the city glowing in lights as it got dark, on a crisp, cold but clear November night, I suddenly realized the immensity of that feeling.  All around me people were on their phones or taking photos on their cameras and there I stood, just being, just seeing, just taking it all in.  In that moment I thought to myself "this is so rare anymore to just be."
In this world where we're always going and we're always "on," it's the rarest thing to just be, to not be glued to a phone or trying to take a photo.  And I'll admit, it's difficult to fully get away from that and to be honest, I'm not even sure we could constantly do it if we wanted to.  Work is important and emails need to be replied to, family is important and text messages need to be responded to and Instagram, well we all know the pull of Instagram.  But at the end of the day, if you can find a way while traveling, if you can try even for a day, for a few hours, to fully stand in the moment, to just be, it will change your outlook on everything and give you the spark you need to continue on.
I'll admit, I don't do this often enough.  But I do think I do it more than most and it's in those moments that make me feel truly whole again and giddy like a child.  It's in those moments when the world doesn't seem so dark and when it all seems to be making more sense than it usually does.  It's those moments that I hold on to when everything seems to be caving in and those moments I hold on to to push myself to keep exploring, to keep seeing, and ultimately, to keep "being."