The Ampersand – London, England
When we were figuring out our trip to Spain, I found that flights were best for us if we went through London.  And since we're always keen to visit one of our favorite cities, we decided to stay overnight on our way in to break up the jet lag and the long flights.  I started looking at options for hotels and came across the Ampersand, a gorgeous little boutique hotel in South Kensington and immediately jumped at the chance to stay there.  Long story short, we loved it and can't wait to go back.
LOVE
The Design – This hotel is intricately designed and is gorgeous inside and out.  From the very "London-esque" exterior to the gorgeous rooms, musically themed design and lovely finish touches throughout, to the quirky and lovely breakfast and tea rooms, the Ampersand does not disappoint on design.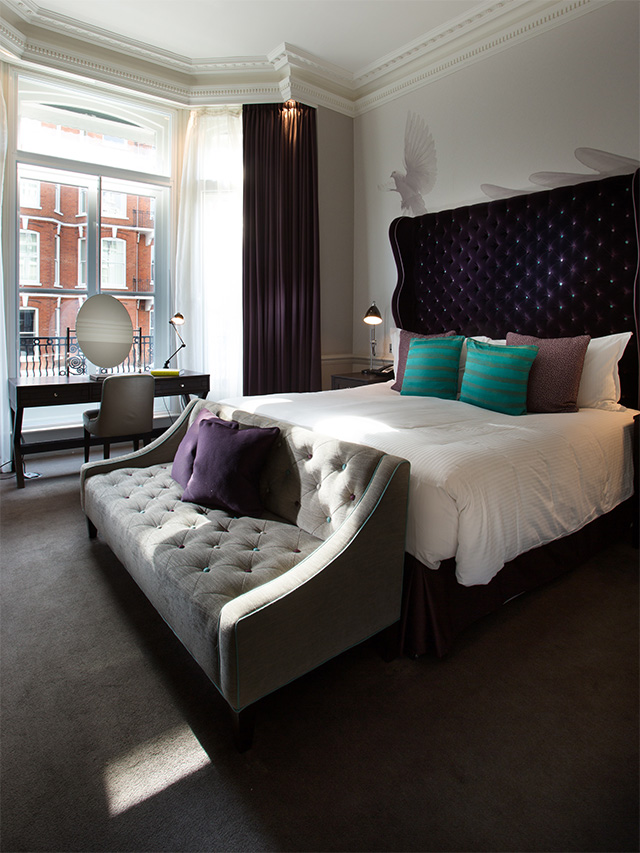 The Staff – From the moment we arrived, the staff was so lovely and kind and accommodating.  The service really was impeccable.  We were also able to check in early after our long flight from the States and the staff was so accommodating and helpful to get us into our room early.
The Details – One thing I especially loved about the Ampersand were the details wherever you look.  From the gorgeous crown molding in our room, to the caret pattern in the corridors to the lights in the breakfast room, each space has such incredible details.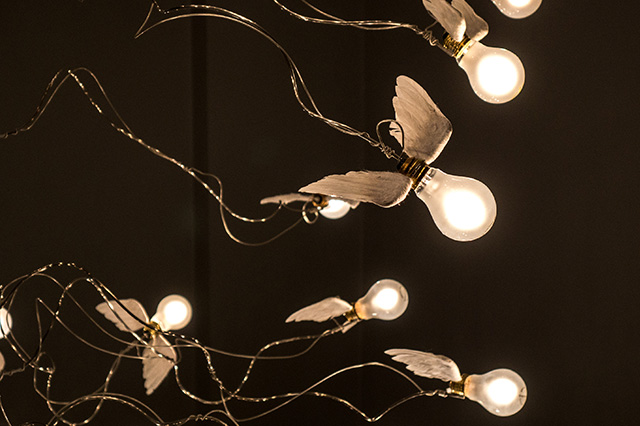 The location – We haven't stayed in South Kensington since our honeymoon 5 years ago and upon returning for our stay at the Ampersand, I remembered immediately why we loved that area so much when we stayed there before.  Honestly it's my favorite neighborhood to stay in London and within a block of the South Kensington tube station, you can't beat the location.
DIDN'T LOVE
Nothing – Our stay was amazing!
TIPS
Don't Miss Breakfast– If your reservation includes breakfast, don't miss it.  It was a superb continental spread and the breakfast room is fun and quirky.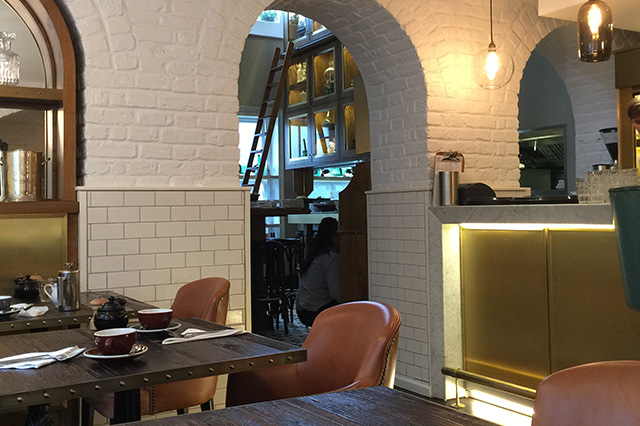 Have cabs drop you at South Kensington Tube Station- If you take cabs around the city, it's easiest to have them take you to the South Kensington tube station and then you can just walk across the street to the hotel.  (Our cab drivers didn't know the hotel by name.)
Land of Marvels was welcomed to the Ampersand as a guest (at a discounted rate), though all opinions are my own for this review.  
Headed to London?
Check out our London Travel Guide in the Land of Marvels Shop for only $5!