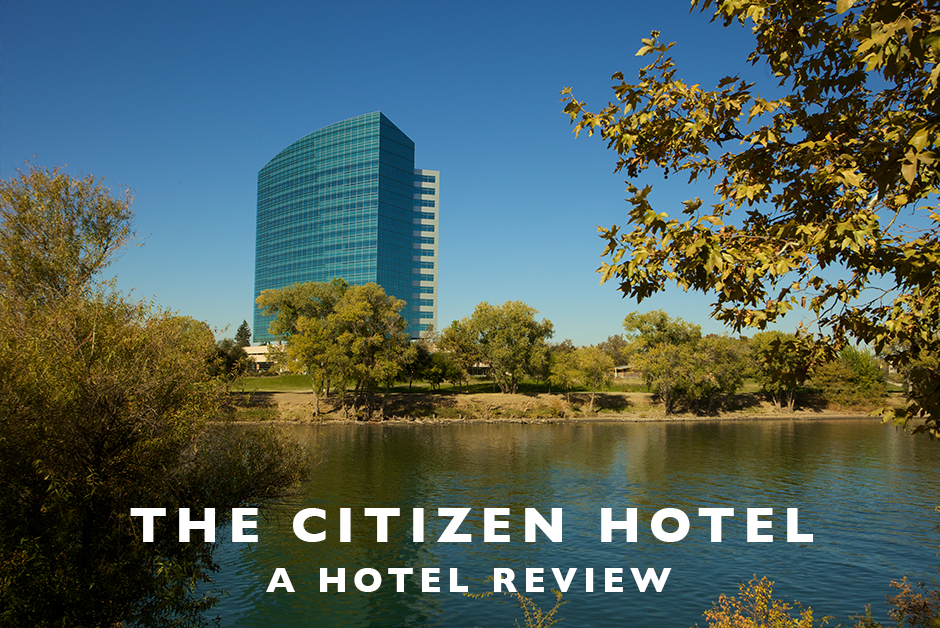 The Citizen Hotel – Sacramento, California
This hotel was fantastic overall and one I'd highly recommend.  As part of the Joie de Vivre collection, The Citizen Hotel was classy and well designed, with both modern touches mixed with good design and lovely aesthetics. Plus, we got a tremendous price for both nights as well, which made it all the better.
Here is my honest Hotel Review of The Citizen Hotel in Sacramento, California.
LOVE
Check in – We had no issues with check in and even though our reservations were booked separately for both nights of our stay (due to booking changes on our part), the hotel was kind enough to consolidate us into just one, so that we didn't have to change rooms the second night.
Room – The rooms were large and well designed.  We had lots of space and I loved the decor. The bed was really comfortable as well.
Bathroom –  We happened to be put into an ADA room with a wheelchair roll-in shower, which meant our bathroom was really large.
Design – I loved the design of this hotel and it's exactly what I look for in a boutique hotel. The aesthetic was designed well, with excellent color schemes and lovely patterns, making the hotel chic without trying too hard.
Restaurant – We ate at Grange, which is the restaurant in The Citizen as well as getting room service for breakfast our second morning.  Both were excellent and I would highly recommend the food at this hotel.
TIPS
Easy Access to the Napa Valley – We stayed in Sacramento and did day trips to the Napa Valley area of California and it was a super easy day trip.