The College Hotel – Lyon, France
5 Place Saint-Paul, 69005 Lyon, France
When we booked this hotel, it was literally the day we would be arriving since we completely changed our plans and left Provence early to head back to Lyon to escape a record heatwave in France.  Luckily, they had a room open and everything about our stay ended up going amazing and I would for sure stay here again!
LOVE
Views – Our room was on an upper floor and our windows opened out onto a gorgeous view of Lyon's rooftops!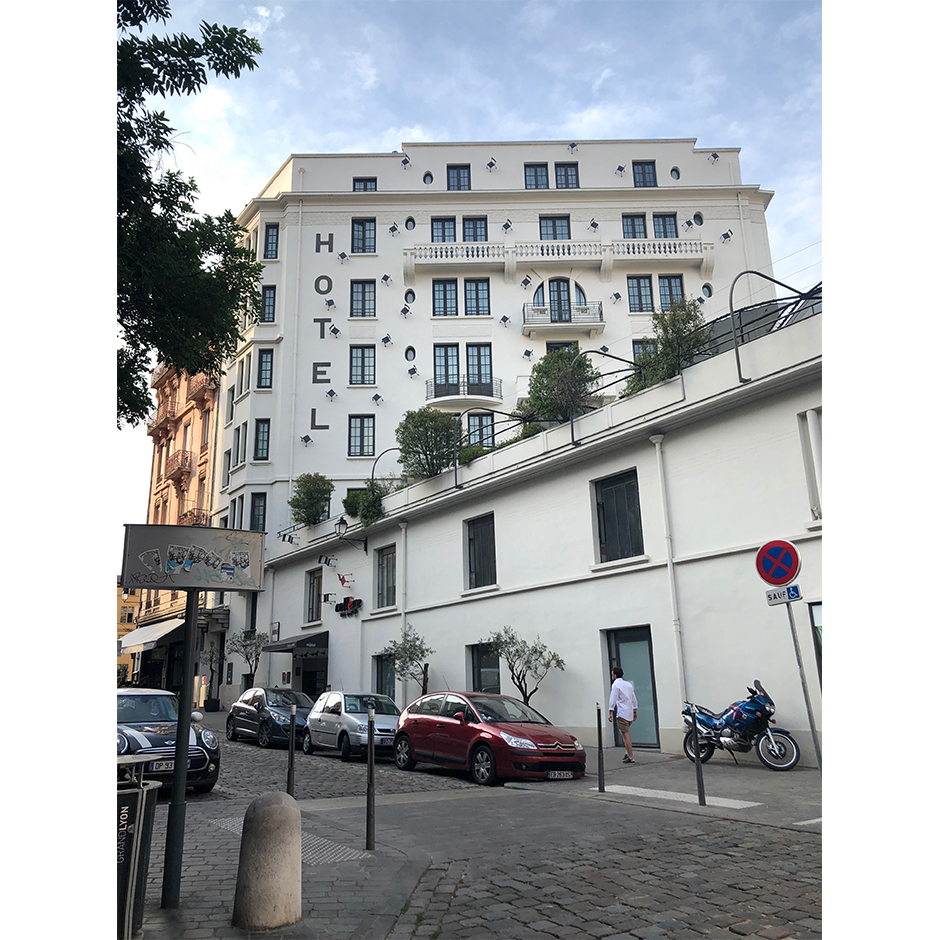 Location – I honestly didn't do a ton of research on this hotel before booking it last minute and wasn't even sure of what neighborhood it was located in, but it was an amazing surprise to see what an incredible location the hotel is in.  Right in the Old Town of Lyon, but with easy access across the River to the newer part of the city too, the location is superb.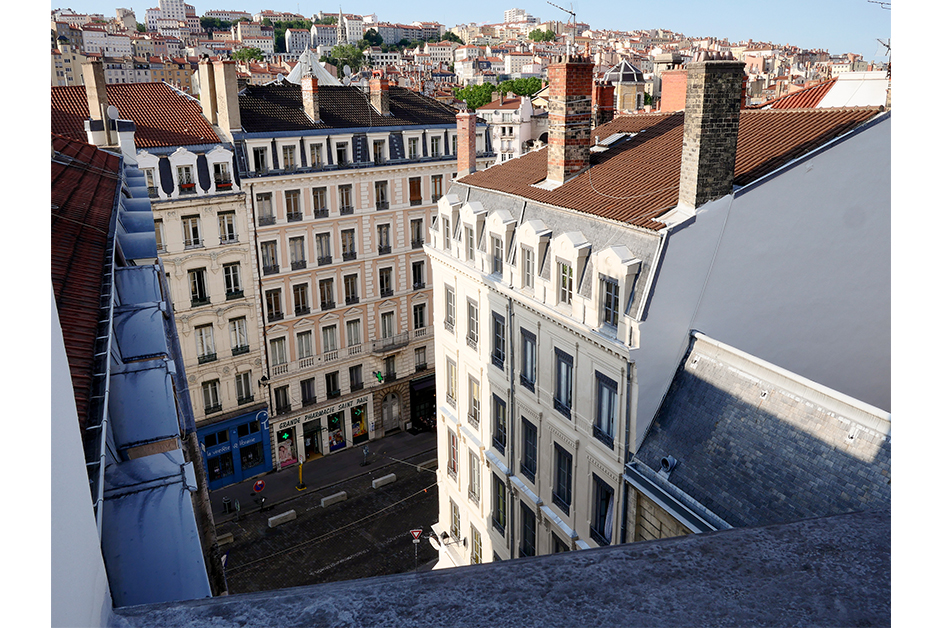 Design – The hotel is designed with a prep-school vibe and the decor is modern and vintage which created a simple yet elegant design that was easy to spend time in.
Parking – The hotel does have a parking garage which makes it easy to stay here with a car, but fair warning, the garage is tiny and the spaces are very small so only park here if you have a small car.
DIDN'T LOVE
Nothing! – There was literally nothing I have to say as a negative about this hotel and would for sure stay again.
NOTES TO KEEP IN MIND
Parking is 24 Euros per Night and Spaces are Small –  As I mentioned above, the hotel's parking garage requires you to take a car elevator (my first!) and then park in a very small garage space in very small parking spaces so be sure your car is small before trying to park inside.
Ask for a room on an upper floor for an amazing view –  When booking, ask for a room on the upper floors for the best views.
Headed to France?