The Cromwell
Las Vegas
For this most recent trip to Las Vegas, my dad and Nick were going to the Consumer Electronics Show and hotel prices were pretty high for the show.  We booked months before hand and The Cromwell was pretty good prices compared to most of the bigger hotels.  I had also really wanted to try staying at The Cromwell for multiple trips to Las Vegas so we booked it and were really looking forward to our stay.
LOVE
Location– This has to be the the best thing about the property… it's literally right in the middle of the Strip.  It's across from the Bellagio and Caesar's Palace, next to Paris and the Flamingo and easy walking distance to the whole Strip.  It's also easy access of the freeway if you're driving and close to the airport.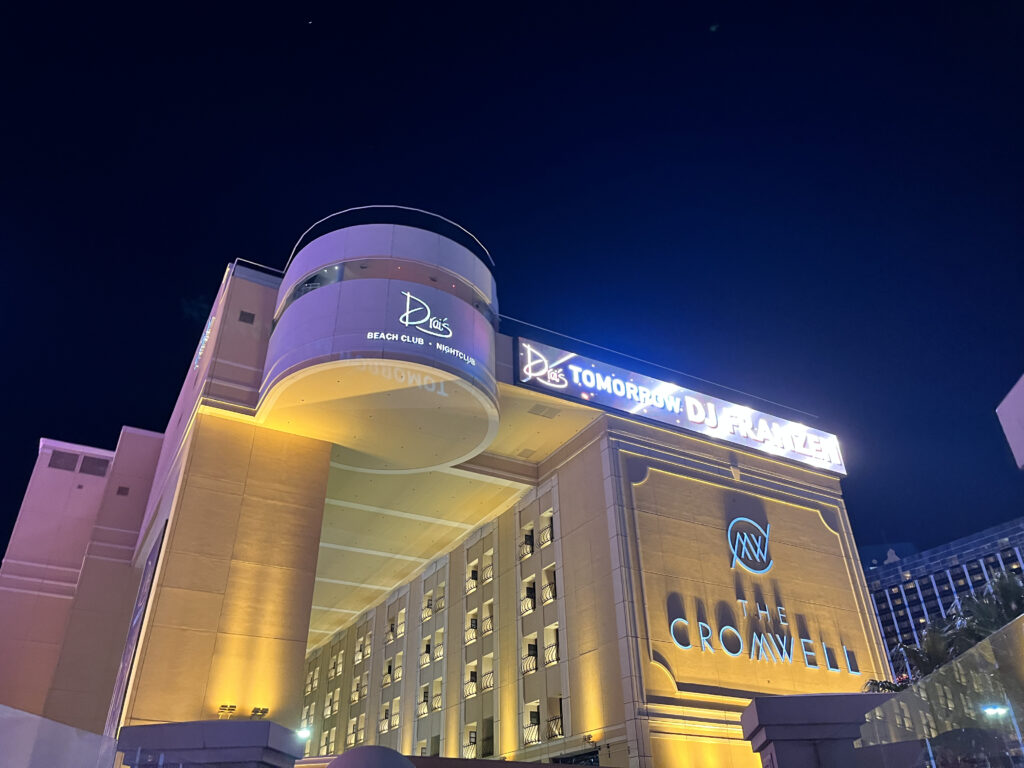 Size of the Room – For a typical room in Las Vegas, the size of our room was pretty large compared to other hotels we've stayed at there.  Including a makeup area, a couch and a king size bed, the room was large by any standard.
Giada's Restaurant in the Hotel – One of our favorite restaurants in Las Vegas is Giada and it happens to be in the Cromwell so it makes it nice to enjoy the restaurant while staying at the property.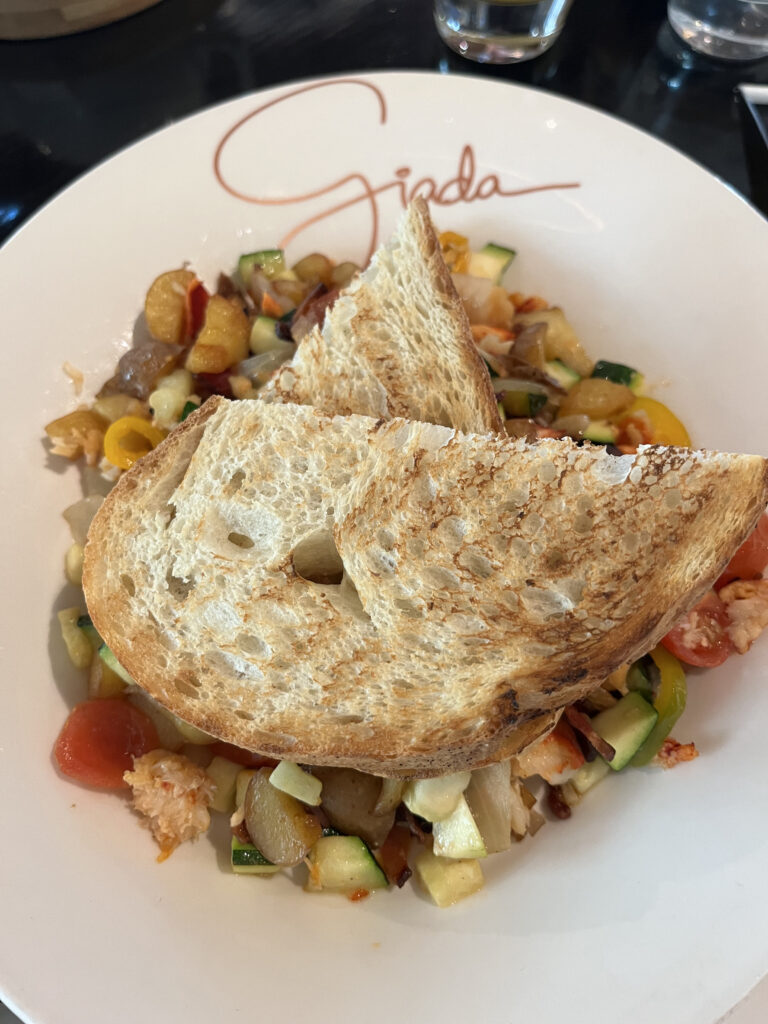 Small Casino and Hotel– The Cromwell is a small boutique hotel compared to the other large hotels in Vegas so it feels more intimate and is a little easier to navigate than staying at the huge hotels.  The casino is also smaller and more manageable too.
DIDN'T LOVE
Needs an Update – While overall the hotel looks beautiful from the surface, it's about 8 years old now and is definitely in need of a refresh. The finishes are really showing wear in the rooms, lights didn't work, AC sounded like a pipe had burst when turned on… just a lot of small things that the property really probably needs to spend time updating.
NOTES TO KEEP IN MIND
This hotel is a great location and easier than the large hotels, making it a hotel I'd definitely stay at again.  I think it's intimate nature makes is nice in Las Vegas that you're not waiting on long lines to check in or for the elevator.  It's also perfectly located for a great trip in Las Vegas.
Traveling to Las Vegas?