The Evelyn Hotel
7 E 27th St, New York, NY 10016
We've been to New York City several times and stayed in several different neighborhoods.  This time, we opted for a spot in Midtown as we wanted someplace central that we could explore Manhattan from easily.  All in all, I like the Evelyn Hotel and would definitely stay there again!
LOVE
Design – The design of the hotel was lovely and from the lobby to the rooms, I felt the aesthetically, the hotel was great from top to bottom.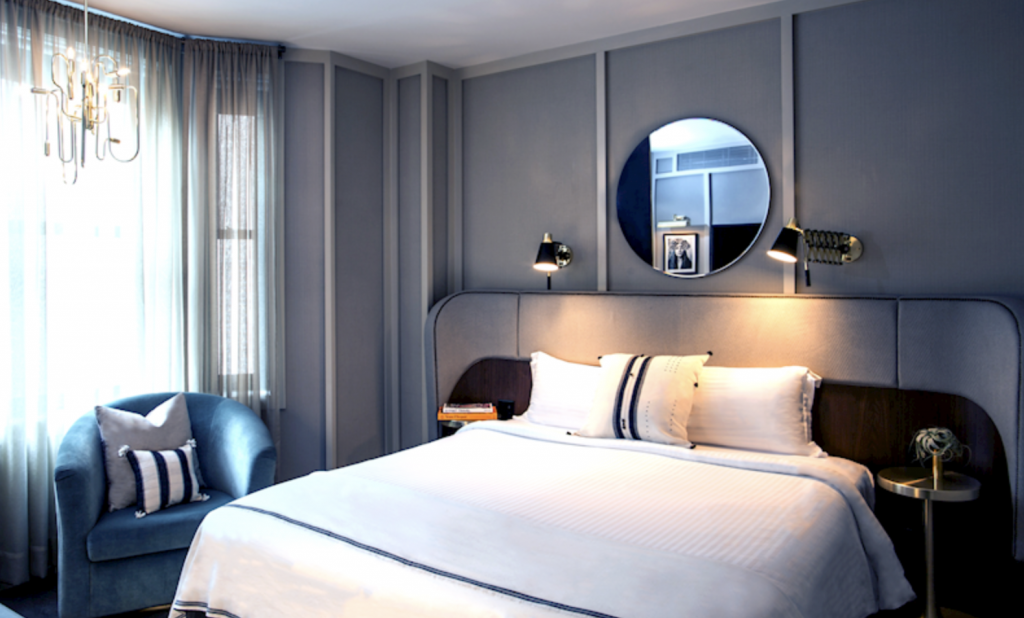 Location – The location of this hotel in Midtown is great if you'll be exploring all over Manhattan.  We went from SoHo to Central Park during this stay and it was easy to get everywhere from the hotel.  Subway lines are close as are CitiBike stations to rent bikes – both of which we used to get around NYC.
Easy Check In and Late Check Out – We checked in late at night on Friday and it was super easy.  And then upon leaving on Sunday, the hotel allowed us to stay until 1pm and do late check out and were so accommodating.  I've had a lot of hotels make a huge fuss when you request late checkout, but they made it so easy.
DIDN'T LOVE
Tiny Room – As are all hotel rooms in Manhattan, the room was tiny but it worked ok for us.  If you had lots of luggage or more than 2 people, it would be way too small.
NOTES TO KEEP IN MIND
Great location for access to all of Manhattan.  With easy access to the Subway and other modes of transportation, this really is a great location to explore all over Manhattan.
Traveling to New York City?
See all of my posts on the city!