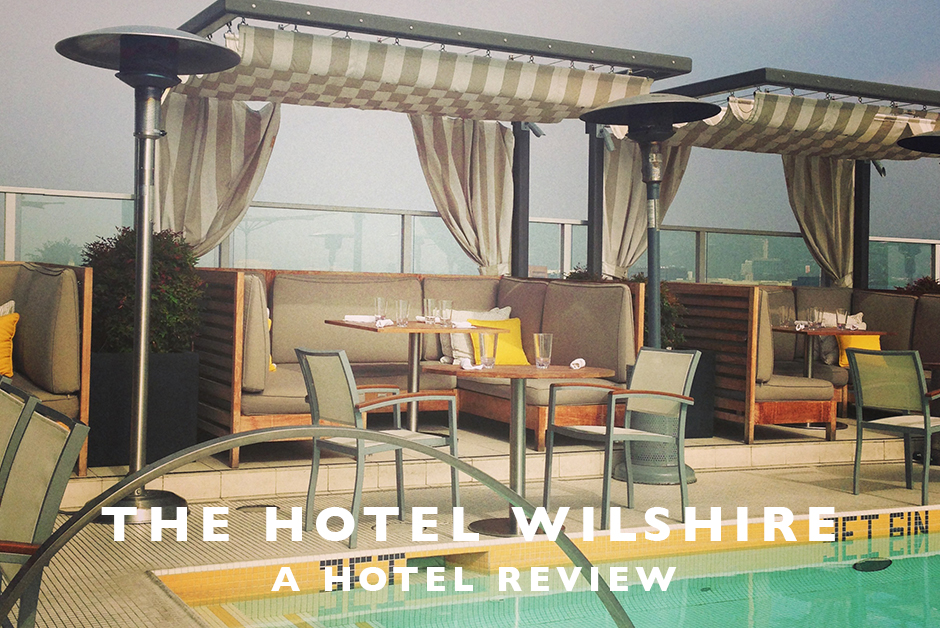 The Hotel Wilshire – Los Angeles, California
I found this hotel when I was looking for a place to stay in LA for our trip to Disneyland.  We wanted to stay more in downtown
LA
, instead of Anaheim, and we always enjoy a great boutique hotel for the design, service and feel. This hotel is a Kimpton hotel, which is a personal favorite boutique hotel chain of mine in the US. The nice thing about Kimpton hotels, is that they are managed and operated like true boutique hotels, instead of a chain.
Here is my honest Hotel Review of The Hotel Wilshire in Los Angeles.
LOVE
Check in – We checked in late in the evening and the hotel was relatively quiet.  Quick check in and easy valet service to park your car.
Room – Our room was large and well designed.  There was lots of room for luggage storage, as well as a chaise lounge to relax in.  My only complaint was that our windows looked out onto another building's rooftop, but that's what you get sometimes in a city setting.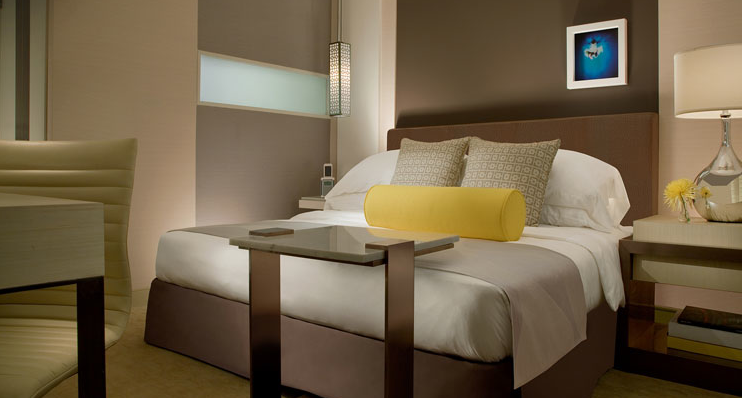 Design – Very modern design with nice boutique hotel touches.  Lovely and relaxing updated color scheme and finish choices for the rooms.
Restaurant – The rooftop restaurant at this hotel is not to miss.  We enjoyed brunch up here around 10am on a Sunday and it was truly delightful, good food and amazing setting with sweeping views of LA.  Be sure to make a reservation here, as it fills up quickly.
DIDN'T LOVE
Bathroom – Large bathroom with large shower/tub combo and lots of counter space.  My only complaint was that there was a glass panel in between the bedroom and bathroom (shown in the above image), so in the middle of the night if you use the restroom and turn on the light, you can see it faintly through the wall into the bedroom.
TIPS
 Parking overnight was around $30. So be prepared to be charged.
Looking for other ideas to do in Los Angeles?