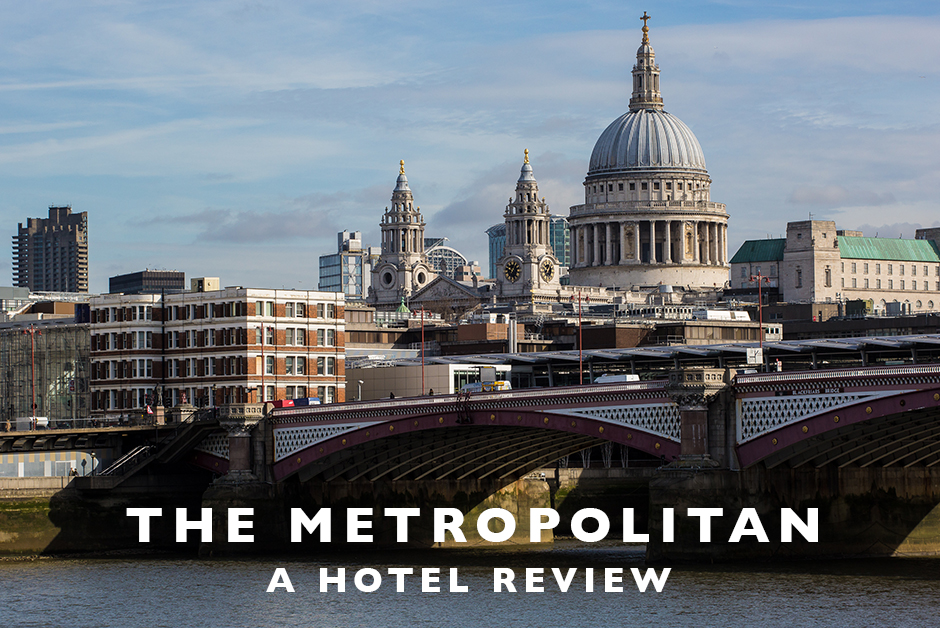 The Metropolitan – London, England
On my recent trip last weekend to London, I stayed here for the second time.  I had previously stayed here in March of 2012 and both times, I've had great experiences.  It's quickly becoming one of my go-to hotels in London whenever possible.  It's location can't be beat and it's convenient for the Tube.  It's also right across the street from Hyde Park which I love! The service is outstanding and it's a nice modern hotel. Here is my honest Hotel Review of the Metropolitan in London, England.
LOVE
Check in – Check in is always easy here and because it's a fairly large hotel, they usually can accommodate early check in – (I've never had a problem checking in early here).
Room – The rooms here are much larger than typical European rooms and they are clean and modern in layout.  I also love the amount of table space that these rooms accommodate for luggage and to lay things out.
Bathroom – The bathrooms are clean and large and laid out well.
Restaurant – While Nobu is located here, I've never dined at the hotel except for room service which was good and very prompt.
Design – This hotel is a lovely modern hotel and it's one that I always appreciate the clean modern lines in the design as well as the muted color scheme with punches of color.
DIDN'T LOVE
Price – The price is one of the only things that holds me back from booking this hotel as it's a little pricey, even for London.
TIPS
This hotel ben quite pricey, however I've used BA points or a free night through Hotels.com in the past which makes it totally manageable in price.
Headed to London?