The Moxy DC
1011 K St NW, Washington, DC 20001
I've been spending more time in DC as my cousin now lives there and with her apartment in the Logan Circle area, I've been trying out a bunch of hotels in DC within walking distance of her apartment.  This trip in July, I tried out The Moxy and really enjoyed my stay!
LOVE
Modern Design – The Moxy hotel chain is known for its young and modern vibe, and I really enjoyed the design of the hotel.  It's really modern and the rooms have a lot of concrete and metal, but the industrial feel plays well with the hotel's theme.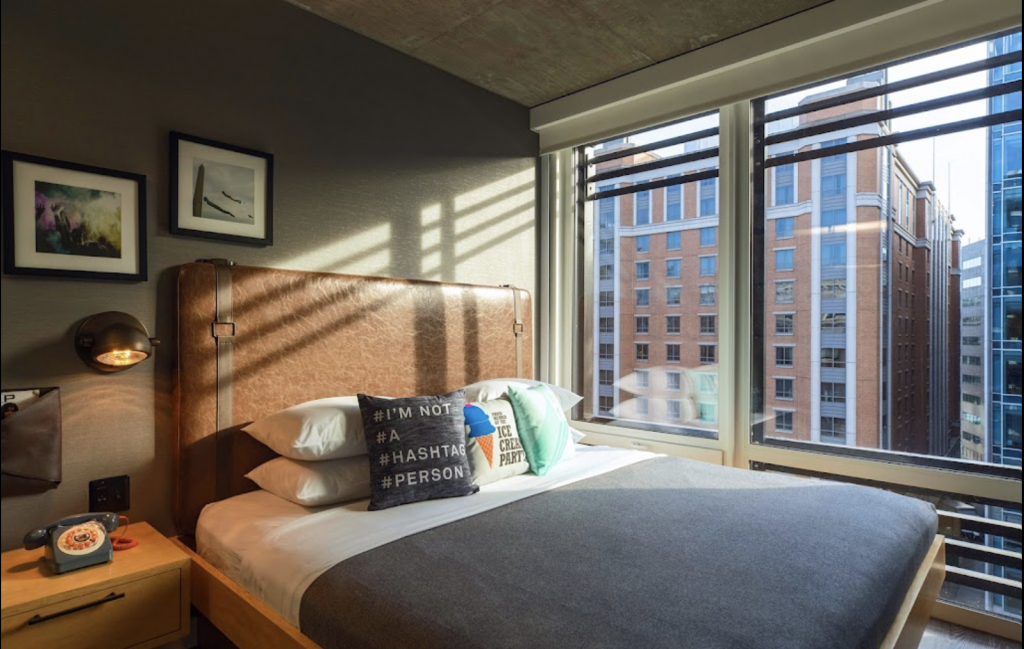 Location – The hotel's location is great in DC.  It's right downtown so you have restaurants and shops close, it's about a 20 minute walk to the National Mall and about a 10 minute walk to Dupont or Logan Circle.  It's easily walkable to most parts of DC from the hotel and an easy 15 minute car ride to Raegan Airport.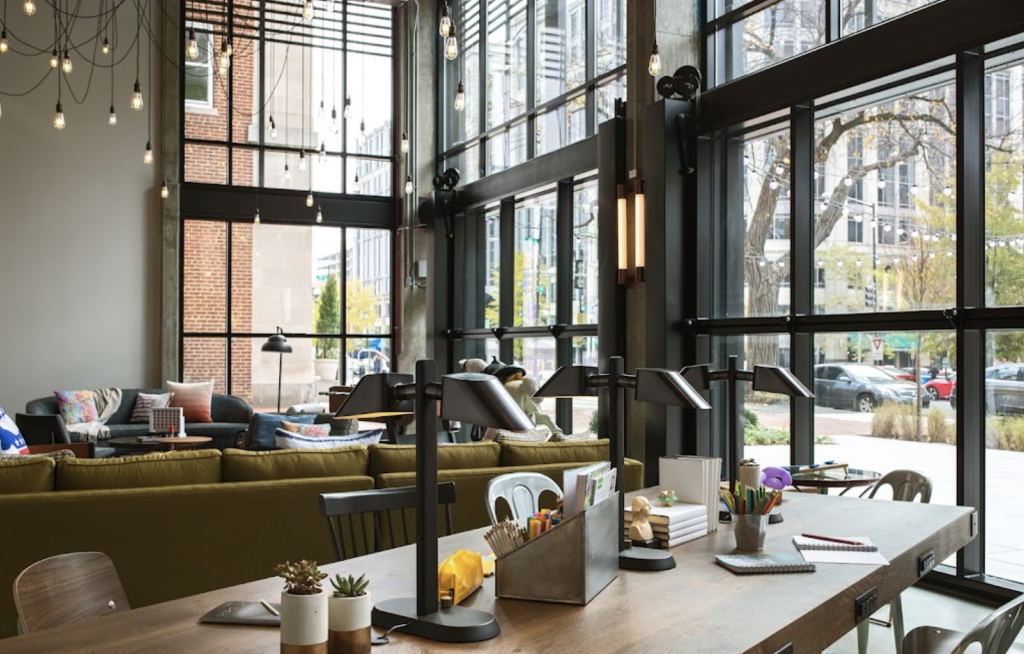 Close to Lots of Restaurants – I came in later on a Monday night and just wanted to grab some takeout and go to bed early and there are lots of restaurants right near the hotel.  I grabbed sushi right across the block and breakfast from Tatte Bakery close to the hotel.
DIDN'T LOVE
Bathroom Light – The one issue I had with the room layout and design was that the wall separating the bedroom from the bathroom is opaque and semi-transparent, so when the light in the bathroom goes on, it lights up the whole room.  It was fine for me since I traveling solo but it would be hard if there were multiple people trying to sleep in the room at night.
NOTES TO KEEP IN MIND
Great for 1 Person.  While the hotel was great for me while I was traveling solo, I'm not sure I'd stay here with another person if Nick came with me.  The room was pretty small, the bathroom light issue as I mentioned above would be annoying and I think I'd choose differently for both of us traveling.  However, if it's 1 person and a short stay, The Moxy in DC is a great choice.
Traveling to DC?
See all of my posts on the city!