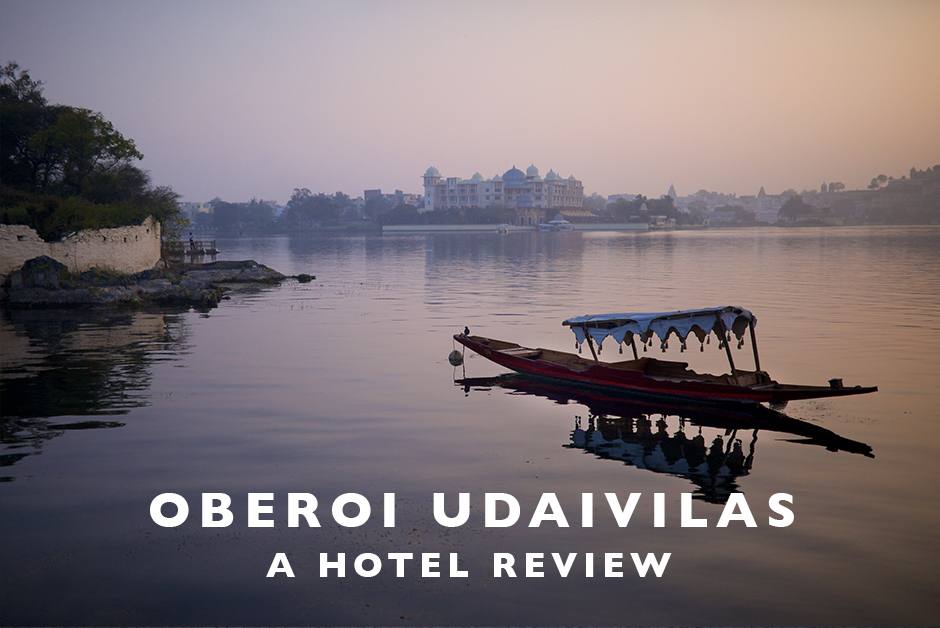 Oberoi Udaivilas – Udaipur, India
This hotel is definitely a splurge, but wow, is it worth it in every way!  As I mentioned on my other
India reviews,
we specifically chose to stay at the lower price range hotels in Delhi, Bangkok and Cambodia on this trip so we could splurge on this one.  Honestly, this hotel was the top thing I was so excited about before leaving for our trip and it did not disappoint.  We got upgraded to a lake view room, with a private patio and semi-private (just sharing with our neighbors) infinity pool, overlooking Lake Pichola and the wildlife sanctuary behind the hotel.  I still dream about this hotel after a month of being home and never have I felt such peace anywhere I've traveled as I did at the Udaivilas in beautiful Rajasthan.
Here is my honest Hotel Review of the Oberoi Udaivilas in Udaipur, India
.
LOVE
Check in – One of the things about the beautiful Oberoi hotels, their lobbies are always stunning.  You feel like you're walking into a palace and our arrival at the Udaivilas was no different.  We were driven to the hotel by boat as a special welcome, arrived on the grounds by having rose petals thrown over our heads that seemingly floated from the sky above us, and then being shown through the lobby and grounds to our room, a special surprise from the general manager which he was so excited to show us our private pool and lake view, which truly was spectacular.  I'm not sure if it was just us (through our family connections) or if it's standard at the hotels, but we didn't have to check in at the front  desks at all, they did everything in our rooms, which is so nice when you're tired and just want to get to your room.


Room – The rooms here are just lovely.  Large four poster beds, window nooks that look out over the patio, large Persian rugs thrown over the gorgeous tile floors.  The patio had 2 lounge chairs and a gorgeous umbrella with Indian design.  We spent most of our time either on the patio taking in the gorgeous views and watching the peacocks frolic in the wildlife sanctuary behind our room or in the window nook (when it got too hot out) overlooking the surreal scene from inside our room.
Bathroom –  The bathroom here was my dream bathroom.  White marble everywhere, with a solitary claw-foot tub, overlooking the patio and a view of the lake while you lay and soak.  A large shower, separate toilet room and dressing vanity, made getting ready in the morning like a dream.
Design
 – Out of all the hotels we stayed in India, each is so lovely, but the design of the Udaivilas was my favorite.  The architecture here reminded me of an Arabian palace, 
mimicking
 lots of design 
attributes
 from the ancient City Palace that sits across the Lake from the hotel.  The grounds of this hotel are huge, but seemingly feel intimate no matter where you are.  The neutral color palette, letting the landscape speak for itself was so lovely and peaceful.
Dining – Since we spent a few days here, we ate at the restaurant many times for breakfast, lunch and dinners, as well as ordering room service a few times.  The food here was beyond incredible.  From the huge breakfast buffet every morning, to the patio tables with curtains blowing in the cool breeze for lunch, overlooking Lake Pichola (we usually had the patio to ourselves for most of our lunches which made it even more magical as there weren't that many people around.)  We spent a couple meals having food in our room, enjoying both Indian and other types of food and everything was amazing.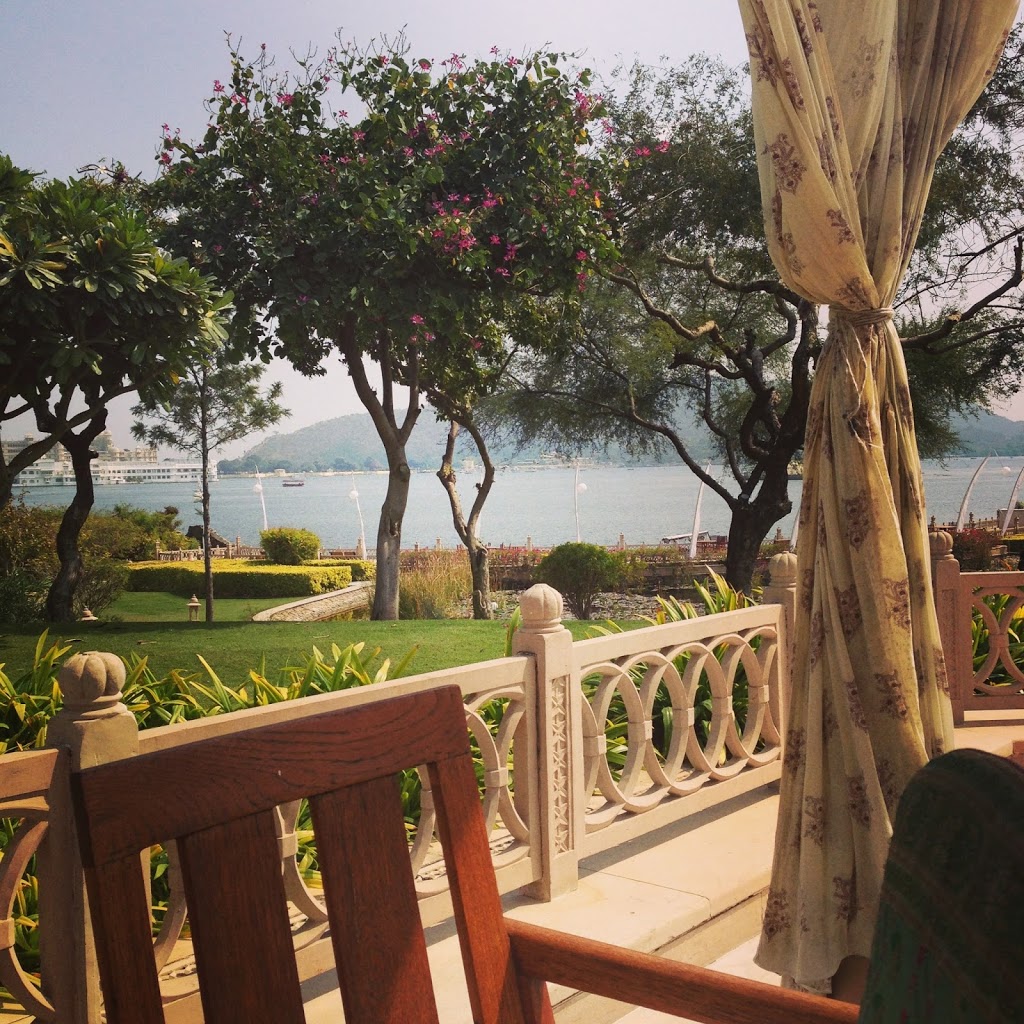 Overall Impressions –
I'm not sure if it was the time of year we were there, but there were many times that although I know the hotel was pretty fully booked, we didn't see anyone else.  We wandered the corridors and grounds seemingly as the only people there.  As I've said so many times already, this hotel is so peaceful and even though our upgraded room was incredible, when we wandered around the grounds, even the rooms not facing the lake looked perfect too, I don't think there is a bad room at this hotel.  I would be back in a minute if I could and I know we'll be back as soon as we can, it was such a memorable place and it was so hard leaving!