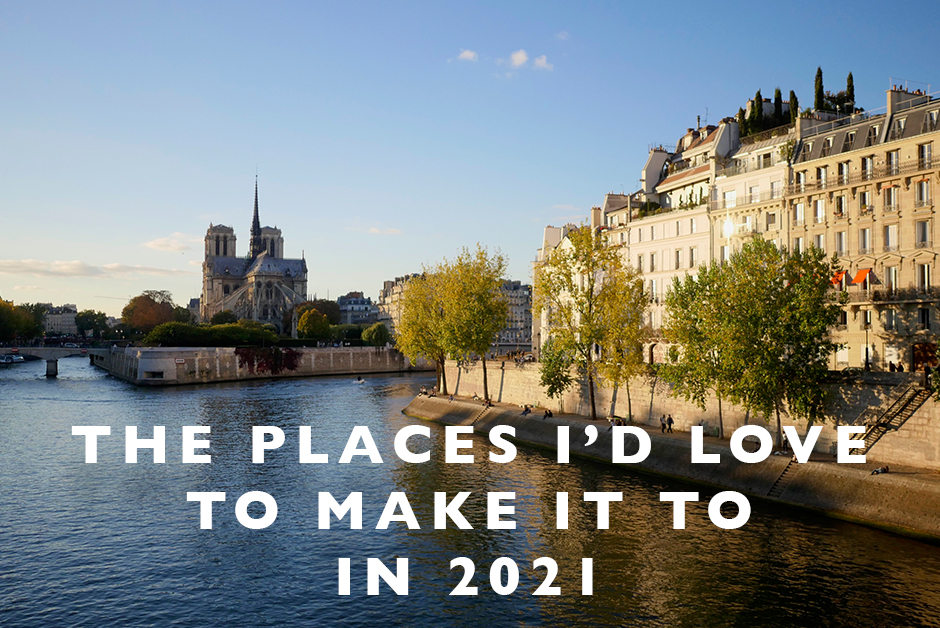 I'm not sure what's ahead in 2021 and if travel will be on the table again, but honestly, at this point after 2020, I can't help but dream about getting back into some sort of travel this year, whatever that ends up looking like.  Whether that means we get to travel internationally again towards the end of the year or if US travel will be the only thing available to us again, I am hoping to at least see a bit more than we did in 2020 if we are able to safely and responsibly travel this year following the distribution of the COVID vaccine.  I know we probably won't make it to all these destinations but these are the places I'd love to make it to in 2021!  A girl can dream…
Newport, Rhode Island
We spent a brief day in Newport a few years back and it's been one of those places I've had on my list of destinations that I'd like to return to for a while.  Lately, it's been calling to me and I'd love to be able to a long weekend in Newport at some point this year.
Philadelphia
We've had Philly on our travel list for a long time and if the opportunity would present itself, this is a US city I would love to explore this year.  From Philly Cheese Steaks to the history of the city, I'd love to see if we can make it to Philadelphia this year.
Paris
For the first time in a decade, we didn't visit Paris this year.  It's been a sort of unwritten rule in our house since Nick and I got married that we try to make it to Paris at least once every calendar year and we were able to keep that up until 2020 hit.  If it's safe and responsible to do so, Paris will definitely be top of my list to try to get to once we are able to travel internationally again.
Iceland
I've got travel credit sitting in my IcelandAir account that's burning a hole in my pocket and it will definitely be a destination I'm looking closely at as soon as vaccines hopefully help the world start to get back to normal.  With a relatively quick flight from Portland or Seattle and a destination that we love, it will most likely be one of the first international destinations we head to when we can.
Carmel, California
Last Summer, we drove down to LA and then drove back up the California Coast to come home to Portland.  We briefly drove through Carmel and both Nick and I remarked that we'd like to come back and spend more time in this cute little town on the Cali Coast at some point next Summer.  I'm hoping for a weekend in Carmel at some point Summer 2021.
New York City
Throughout this whole pandemic, I've been craving a trip to NYC and while I know the city has changed a lot this year, I'm hoping that we might be able to get there in 2021.  I'm thinking of a massive foodie trip to New York once we're able to be back in restaurants eating indoors at some point and just generally enjoying the city.
National Park Roadtrip
Last Spring, we had a week long road trip planned in Utah and Arizona exploring a bunch of National Parks and we were really sad to have to cancel it due to COVID.  I'm not sure if we'll be able to make this up this year, but it's worth a shot to see if we can.  Perhaps a Summer trip or early in the Fall… we'll have to see where the world is at as we go forward, but here's hoping!