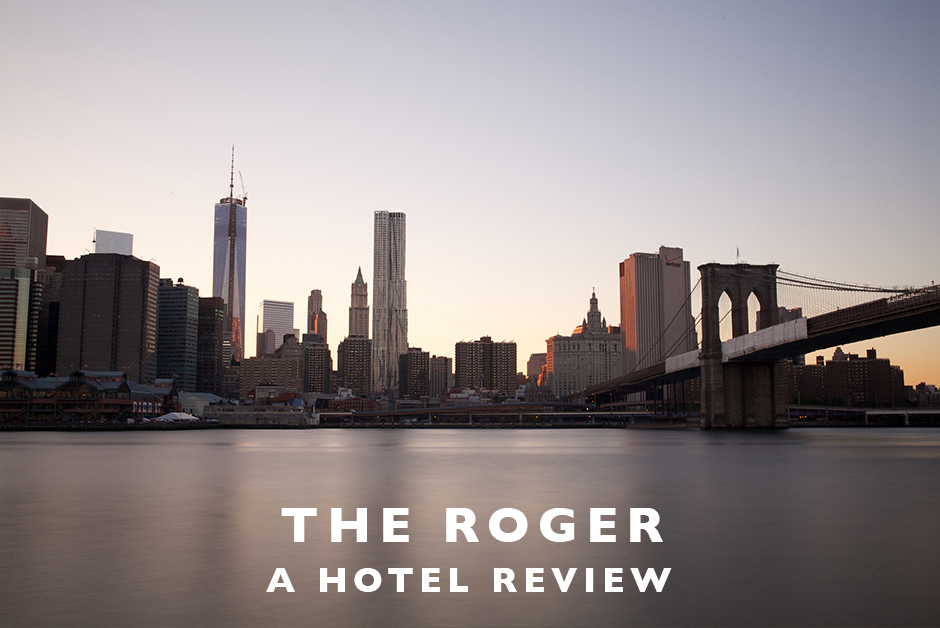 The Roger – New York City
When I started looking for a hotel for this trip a few months ago, I wanted something near the Flatiron Area of NYC, as we like that area and it's so convenient for exploring the city. I came across the Roger and it seemed to have good reviews, so I booked it. It also was fairly inexpensive as far as NYC hotels go and looked like it had a cool aesthetic, so I booked it. The hotel's location did end up being great and super easy to access the whole city from, though I had a few other qualms with the hotel, overall it was a good stay for a night. Though, if we were staying for longer than a night, I think I'd choose another hotel. Here is my honest Hotel Review of The Roger in New York City.
LOVE
Check in – Because we arrived on the red-eye at 7am, there weren't any rooms available to check into when we arrived.  I had anticipated this though, so we stored our luggage with the hotel for the day and came back at 3pm to check in.
Upon arrival at 3pm, it was super quick to check in and the whole process was very easy.
Bathroom – The bathroom was tiny too but doable.  The shower was good and with the added glass wall shelves, there was quite a bit of space to store toiletries.
Design – As I mentioned above, the hotel lobby is so cool.  The design is really eclectic and super urban, which was why I was so disappointed by the stark design in the rooms. I think overall, the hotel put all their energy into the lobby and left the rooms with a low budget, which is really too bad, because it had a lot of potential.
DIDN'T LOVE
Room – I was really looking forward to the rooms here as the photos of the lobby were amazing, design wise.  So when we got to our room, I was a little disappointed. Our room was incredibly small (even by NYC standards), which wasn't really a huge deal for us since it was only 1 night, but still disappointing. I wouldn't have been so let down by the size if perhaps the design would have been amazing, but it wasn't. But for 1 night, it was fine, not great, but fine.
Headed to New York?
See more of our New York content here!