The Taconic Hotel – Manchester, Vermont
When we were looking at booking our trip to Vermont earlier this year, I specifically planned our trip around visiting Manchester, Vermont just to stay at this new Kimpton property, the Taconic Hotel.  Being a brand new property, I was anxious to visit and let me tell you – it did not disappoint and I know it won't be our last time staying at this gorgeous hotel!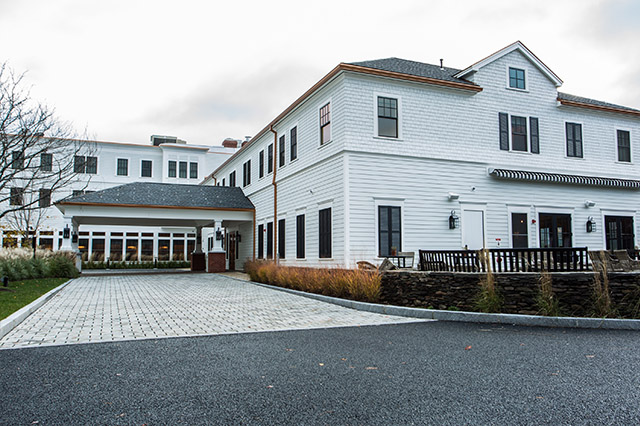 LOVE
The Reception – Upon arrival, the check in desk couldn't have been nicer.  Then when we arrived in our room, they had left a birthday surprise for me (since we were celebrating my 30th birthday on this trip) with a small cake, champagne, chocolates and a cheese plate.  That welcome alone would have made my whole stay, but the hotel went even further to bring out glasses of champagne and a special treat at dinner that evening as well.  Small deeds like these are what keep me coming back to Kimpton hotels over and over and the Taconic surely outdid themselves!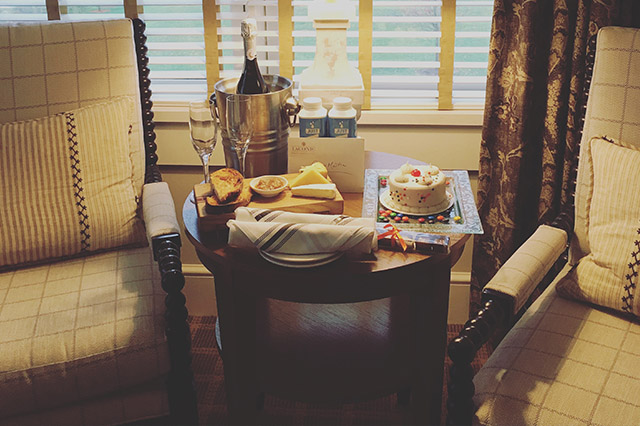 The Design – The hotel is brand new yet the design has an old world feel to it.  It's modern yet feels classic and cozy.  Overall the design is gorgeous, inside and out.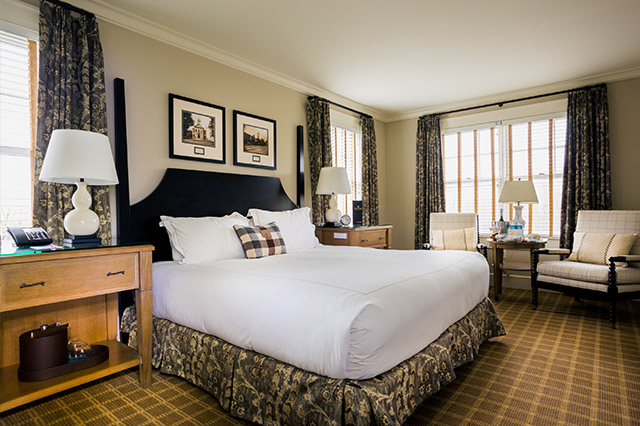 Large Corner Room  – We had a great big corner room and it was so cozy.  We remarked more than once during our stay that we wished we had more than 1 night there!
The Restaurant –  We had dinner at the hotel restaurant, The Copper Grouse, the night we stayed at the Taconic Hotel and it was fantastic!  Everything we had was delicious and the atmosphere was so cozy.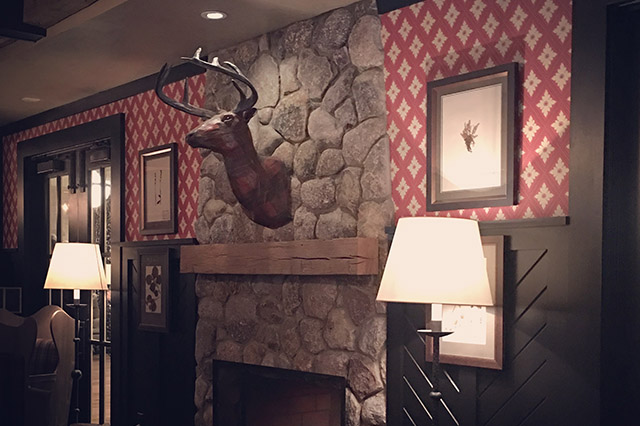 DIDN'T LOVE
Nothing! –  There was truly nothing we didn't love about our stay at the Taconic!
TIPS
Parking is easy – just park your car yourself.
Sign up for the Kimpton Karma rewards program before your stay – at any Kimpton property you'll get $10 toward the mini bar just by being a member.
Make a dinner reservation for the restaurant – it's a popular spot in town, so plan ahead and make a reservation beforehand.
Land of Marvels was welcomed to the Taconic Hotel as a guest, though all opinions are my own for this review.