The Thompson Seattle – Seattle, Washington
I heard about the new Thompson Hotel opening in Seattle earlier in this year and knew I had to check it out as I've always been a fan of the hotel brand.  And it turns out, with floor to ceiling windows and a killer location, it might just be my new favorite spot to stay in Seattle!
LOVE
The views – Truly some of the best views of a city I've seen anywhere, this hotel is insane.  From the floor to ceiling windows looking out over Seattle in the rooms to the panoramic views of the city from the rooftop bar, the views at the Thompson Seattle are truly out of this world.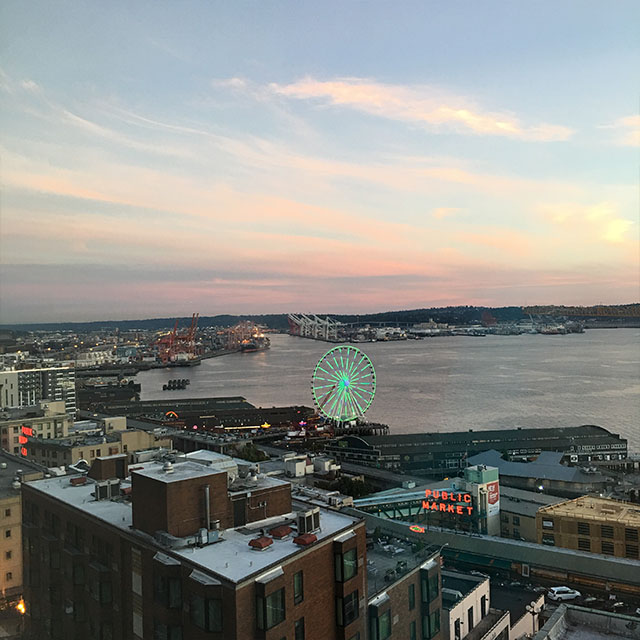 The Location – We stay in Seattle often and we always note that we don't love the locations of any of the hotels we like.  The location of the Thompson however, is the best of all worlds – close to Pike's Place but also close to the mall and all our favorite restaurants.  And best of all, somewhat out of the chaos of the downtown area too.
The Design  – Sleek design with comfort is the best way to describe this hotel.  It was clean and modern but not giving up any of the features that you want to be comfortable.
Comfortable Bed –  We slept amazing in this hotel bed and it felt like a cloud!
Warm Welcome –  I love it when hotels go the extra mile to welcome you to their property (especially as a blogger), and the Thompson left a sweet message and a tray of desserts in our room upon arrival.  It's touches like that that really leave an impression!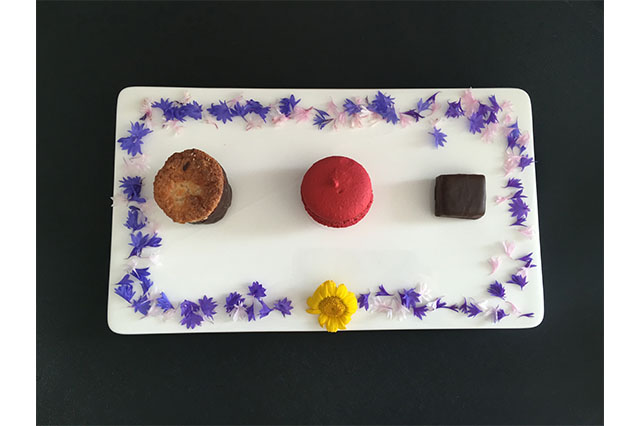 DIDN'T LOVE
Reservation for The Nest got lost – We had been graciously offered complimentary drinks on the rooftop bar, The Nest, for our stay and the reservation had been set up ahead of time.  When we checked in, they had the reservation, however when we got up to the rooftop bar at 7pm, they didn't have any record of it.  We did get us seated eventually but it was kind of hassle – I'm sure it was just a miscommunication but it did end up being kind of annoying for us.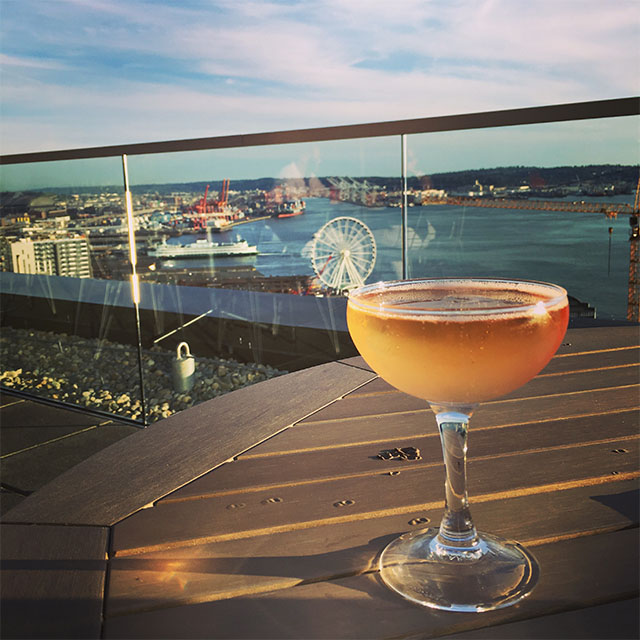 TIPS
Valet parking is the best – Even though expensive at $40 per night, it's best to valet your car at this location.  Street parking in Seattle is hard to come by and The Thompson has a super easy and quick valet to utilize.
Land of Marvels was offered complimentary beverages at The Nest for this stay, though all opinions are my own for this review.