I've been very fortunate to have been all over the world by a relatively young age. Growing up in the Middle East helped with that, but my travels with Nick now as an adult have shown me even more about the world than I could have ever envisioned as a child. While seeing the world is an incredible experience and I think one that everything should try do as much as they can, with whatever means they have, it's also something that can show you some pretty harsh things about this planet we call home.
Traveling is all about learning, it's about immersing yourself in another place, another culture, letting that place teach you, change you. It's about opening your mind and seeing how other people live, how other countries function. I have learned an uncountable number of lessons over the years while traveling and I have experienced incredible moments of humanity, but I have also seen many of the hard truths of the world, the things that we are hopefully fighting to change, the things that move you, definitely, but not in a "I'm so inspired kind of way," they are those moments when you see first hand the extreme poverty around the world, the abuse of power, the biases and the racism.
While this world we live in is a truly insanely beautiful place, it's also a place prone to the thrall of humanity, the injustices that our species brings with it. I've never been one to sweep things under the rug and while much of what I show on the blog here are the beauties of the world, from the sunsets over Morocco to the quays of the Seine in Paris, I want to be honest with you as well. I want to be honest about the hardships much of the world faces and the hardships that I see on every trip I make, the hard truths that so often do get swept under the rug or that go on and on because no one is made aware of the real situation or are unwilling or unsure of how to help.
There are innumerable instances in our world that hurt more than they help or hard truths that we need to face as a society and as humanity as a race, but I'm touching on just a few today that I think are really worth pointing out and are perhaps the most likely to be able to be fixed, if we put in the time and energy to fight that fight.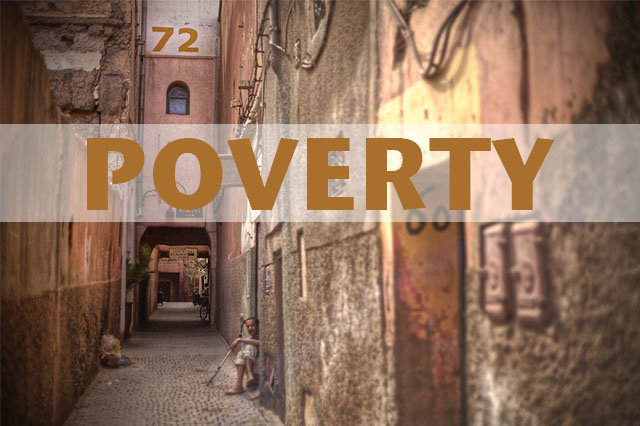 It's often easy, as Americans or Europeans or really anybody from the West, to not truly understand the dire circumstances of the worlds' poor. And yes, we have a poverty issue in America too and while I'm not downgrading that at all, when I say poverty here, I'm talking about the little kids in India barely scraping by or the beggars on street corners in Marrakech that look like they might break if you touch them. I'm talking about those in slums all over the world and the places where a single US dollar is like a fortune to them.
Poverty isn't an easy case to crack and it's not even about just donating money to fix it. Poverty then stems into unhealthy living which stems into not having medicine available which stems into epidemics and children around the world dying of diseases we can easily cure with one shot here in the States. Poverty creates circumstances that are often not even possible to ever climb out of, which turns into desperation, which often turns to violence or outrage at the situation. And so you see, it's a revolving wheel, a force to be reckoned with, a problem that as the world gets smaller and the population gets bigger is a problem that we're really going to have to look at more closely in the years to come.
I remember my first real head on collision with true poverty was my first trip to India, riding into Mumbai from the airport and seeing people sleeping on the sides of bridges, so frail that I remember being really taken aback. It's a memory that I've never forgotten and one that I'm sure will always stick with me, especially after our upcoming trip as I return to India as an adult. Seeing that with your own eyes is a powerful thing, something that really tests you, something that really challenges you to figure out a way to move to a world someday without these problems, one that poverty has been tamed, if not all together solved.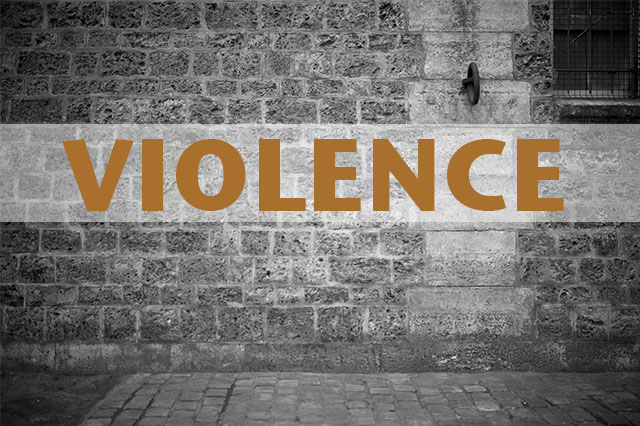 I don't understand why, nor will I ever, how as a race, humans have been fighting each other physically for thousands of years. We have fought for land, for religion (perhaps the craziest of all) and for money. And here we are in 2014, still fighting each other for the same damn things. We live in a world where violence becomes a means to an end, a solution. That for me, is such a crazy concept. People blow each other up for their religions, put bombs in cars on the streets to prove a point and hurt people just because they think what they believe is the only thing to believe.
For just a moment, imagine a world where violence didn't exist, a world where there were no wars but conferences instead, a world where instead of blowing each other up, we accepted our differences and moved on. And really, would that be so hard? Would it be so hard to not have the IRA planting car bombs or terrorists blowing up buildings and killing themselves all in the name of "God?"
The sad truth is that we do live in a world where those things happen regularly. We live in a world where so many choose violence against those they have never even met instead of a more civilized way of working out our problems and differences.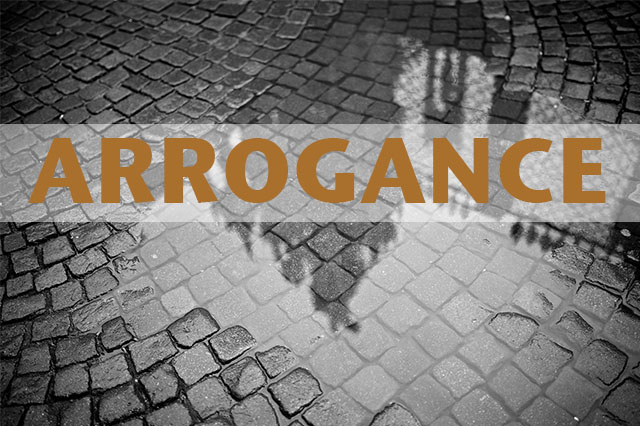 Perhaps the pre-curser to the two above world issues and perhaps the hardest to fight and solve is arrogance. Arrogance of world leaders who abuse their power, arrogance of companies who exploit those who can't fight back, arrogance of those who would use gender as a way to exude more power. Unfortunately, the world is full of arrogance of all different kinds and it's that arrogance that ultimately leads to far greater problems. It's arrogance that has people around the world living in tyrannical regimes, that has genocide running rampant around the globe all because one group of people think they are better than another. It's arrogance that causes hate, arrogance that your idea is the only idea, that your belief is the only belief. It's arrogance that breeds biases and racism, it's arrogance that gives people a push to "weed out" what they don't think is necessary, and it's arrogance that leads people to treat other people like nothing more than animals. It's arrogance of men around the world that women are still treated second class in many parts of the world, it's arrogance of the large corporations that pay no mind to how their influence affects the rest of us or our planet. For me, the root of all hate is arrogance and hate is what is tearing our world apart.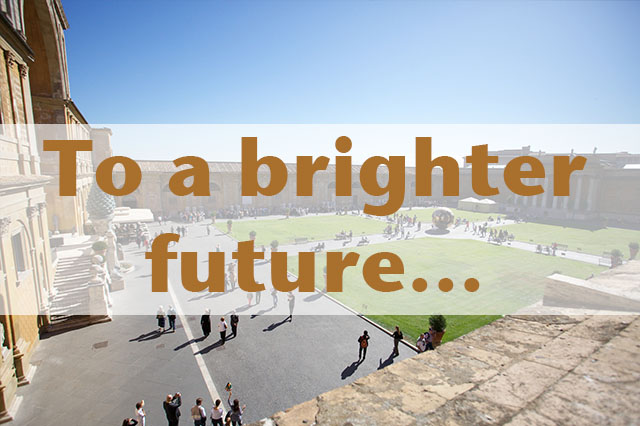 Now while I know this was somewhat of a deep and depressing post, let me just say this. While yes, these things are happening everyday in the world around us, they are also things that we have the power to change. I am forever hopeful that one day I'll wake up and not hear about people gunning other people down, about women not being sold in to slavery, about another bomb going off. I'm forever hopeful that we have it within us to help move the world towards a different future, one that emphasizes love over hate, one that rewards those that offer peaceful solutions instead of violent ones, one that saves us all from the temptations that claim to help us. I am forever hopeful that we have the power to solve each of the hard truths that we encounter and the first step is acknowledgment, the second, action.