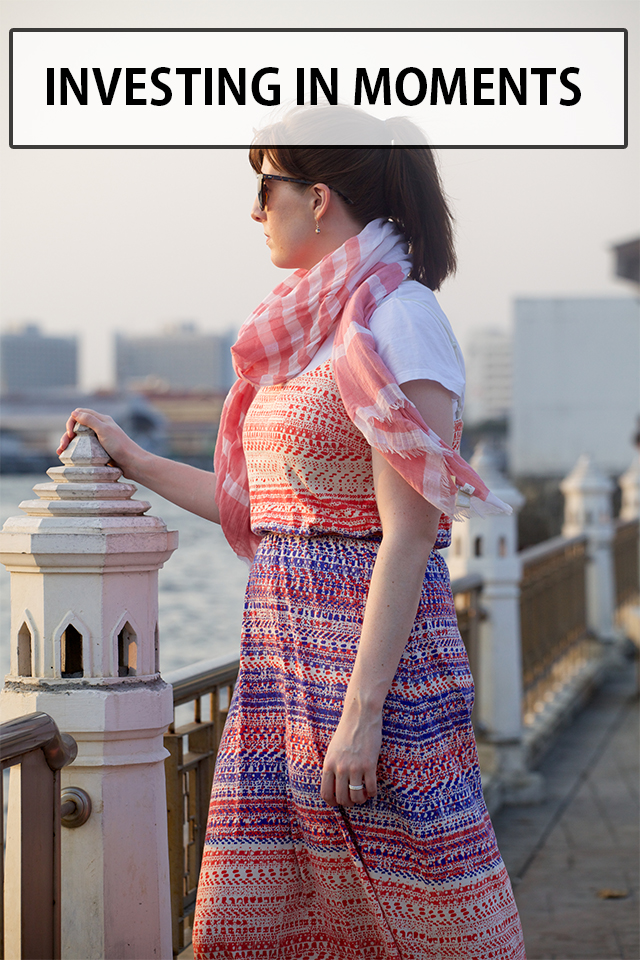 A week or so ago I was speaking to a group of design students at my old college and I was asked a question about finding balance, about slowing down and figuring out how to balance life and work. To be honest, the question seemed strange to me because it's never something I've had a hard time with. It's something that comes naturally to me but I also think it's because while I keep myself very busy with work and many different projects happening all at once, I also really like my life outside of work. I like (and love) my husband and we spend a lot of time together, I like my home, I like the things we do in our free time, one main thing being travel. And it got me thinking, that perhaps traveling for me is an investment in my future just as much as a job, it's the moments when traveling that sustain me, that inspire me, that push me in my daily life too.
There are times when I sit here at my desk and smile to myself, thinking of lovely moments all around the world. Some moments though have truly defined me while others were fleeting and while a lovely memory, didn't propel me forward other than just enjoying a beautiful setting or experience. But those moments that you experience while traveling the world that define you, those moments when you spend an evening in Bangkok watching the sun set across the river, without a care in the world, just the moment in front of you, those are the moments that define me. Those are the moments (of which I've had many) that truly make our travels come alive long after we've come home. I can sit and remember that feeling and relive that moment, remember how powerful it was and hold on to that.
Traveling isn't just about seeing all you can see and hitting every tourist destination laid out for you in a guidebook. It isn't about just laying on a beach somewhere or the trinkets you come home with. Traveling at its core should be about moments that define you, moments in places you love and places you're not sure you like, moments when the world's edges seem to soften for just a bit, when what you see around you seems too beautiful to be real. It's moments when the sun sets over the horizon and you feel different having seen it, when you are changed in your core from a moment you experience that you know you'll never be quite the same.
I've been very fortunate to have many of these moments over the years and I hope I continue to have many more in the years to come, but one thing I know for sure is that our lives are worth investing in moments like this. Whether it's moments in a foreign country with a foreign ocean at your feet or a place familiar to you, the world has a way of offering us moments all the time. It's our job to slow ourselves down to embrace them, to see them. Traveling for me is a way to slow down, to embrace the extraordinary in our world that I don't do as often in my daily life. And at the end of the day, traveling has taught me that not only is the world open to us to see and experience, there are moments that can change us, define us and uplift us at every turn, if we're only open and willing enough to invest in them.