I know that on travel blogs, we come home from trips with these lovely photos and beautiful locations under our belts, but truthfully, travel is a whole lot less glamorous than it's made out to be.  Things go wrong,
you get somewhere and don't like it, 
you get sick or hurt, etc.  And all these things have happened to me numerous times, so today I thought we'd explore some funny (looking back now) stories of things that have happened to me on some of my trips and the stories behind some photos that honestly have been less than happy moments at times!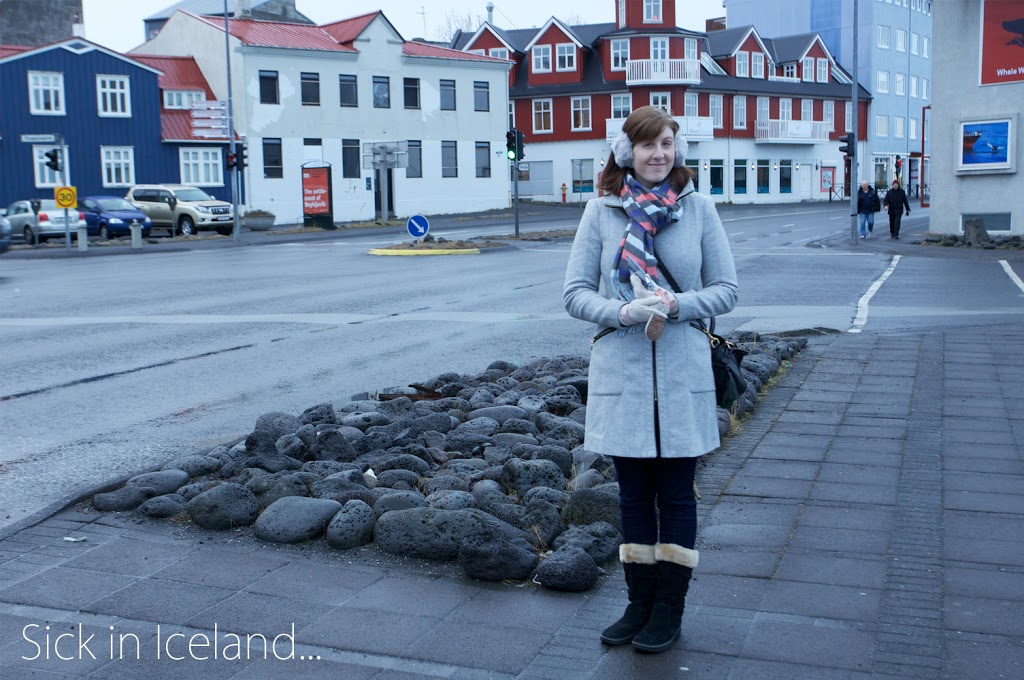 On our trip to Iceland in November 2012, I got really sick right before we left with a really bad cold.  Needless to say, I was that person on the plane you really don't want to be sitting next to, red eyes that wouldn't stop watering, blowing my nose every minute, and so stuffed up that I could barely sit for 20 minutes at a time.  It was a miserable flight truthfully and our whole first day in Iceland I was miserable.  This photo was taken about an hour after we had arrived in Reykjavik and though you can't really see, my eyes were just raw from them watering and the cold weather didn't help at all!  At least by day 2 I was feeling better and we went on with our trip, one of our best!
We went to New Orleans last Christmas and while our photos turned out lovely of the city, we just didn't click with it at all.  I was expecting to love it, with the French culture, but it wasn't a place that worked for me, and to top it off, the weather was so hot and humid, that while I'm in a scarf and jacket and boots, by the end of this day, I was dying of heat.  Sometimes you meet places that just aren't your favorite and you have to just finish the trip, and make the most of it.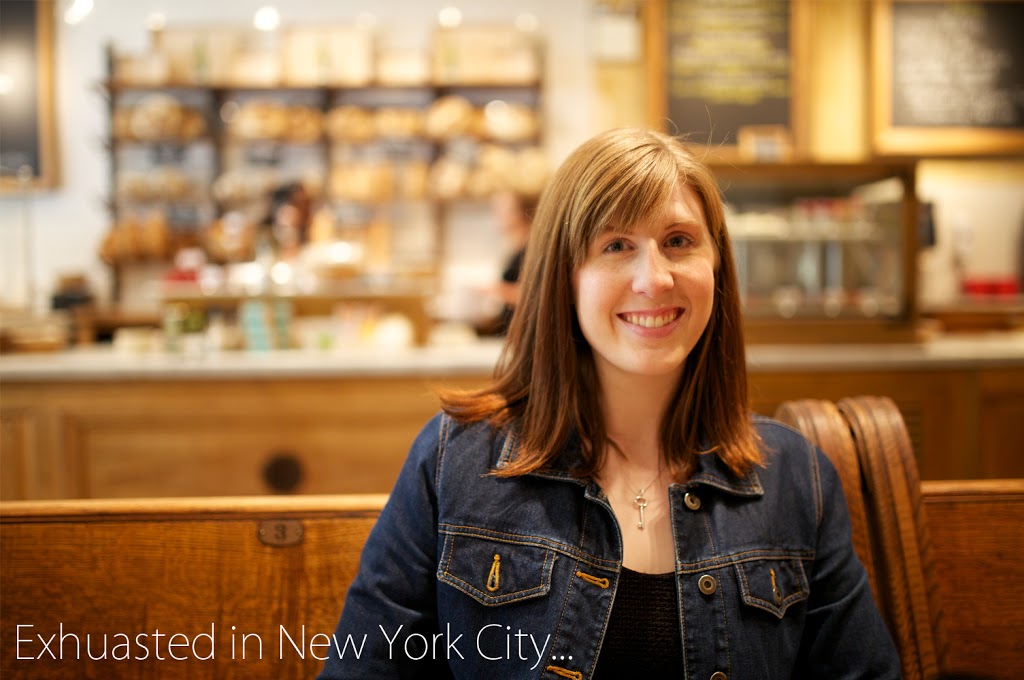 Some trips you're fitting into a small time frame, like our August visit to New York City.  Because we hadn't fit it into our original year trip schedule, we squeezed it in for just a weekend, leaving Friday evening on the red eye and coming home Sunday night.  While we were really excited to be back in New York, we also were exhausted upon arrival.  I had slept about 4 hours at this point on the plane, then landed at JFK at 7am and changed and freshened up as best as I could as we couldn't check into our hotel until 3.  Sometimes you just have to do what you can with what you have while traveling,
and being tired is usually one of the things you're battling.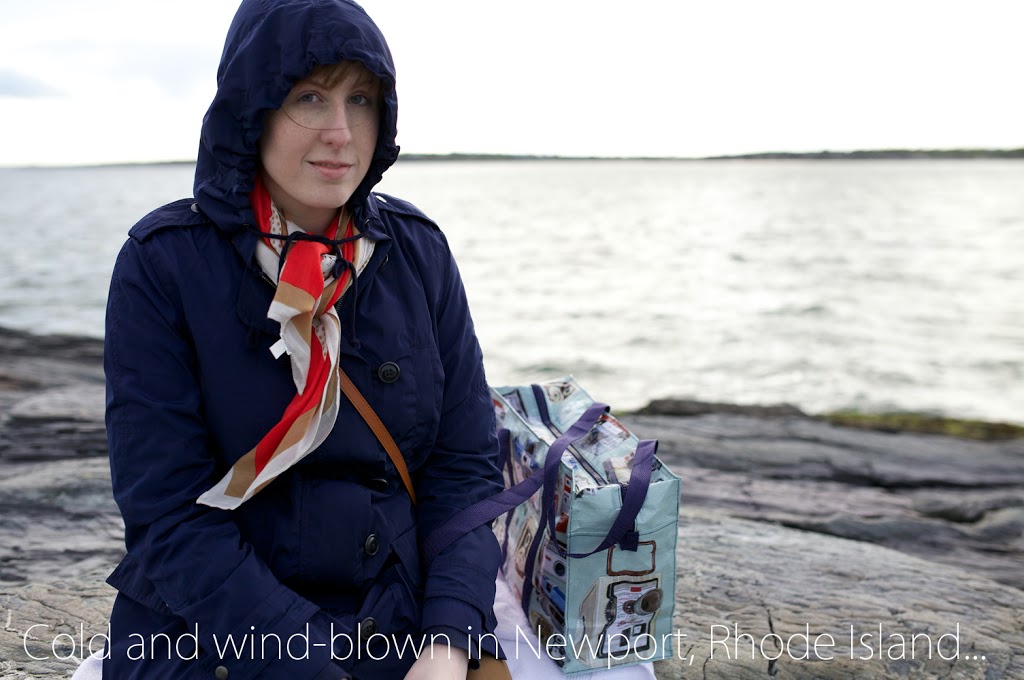 Many times while we're traveling, to get the fantastic shots that he does, I spend a lot of time waiting while Nick is shooting.  This was one of those times, that I spent about 2 hours on a rock on the Atlantic Ocean in Rhode Island, with a freezing cold wind constantly blowing off the water.  And while I'm happy to do it, knowing the beautiful photos that we'll come home with, there are many times that the perks of traveling, like amazing photos, take center stage to comfort.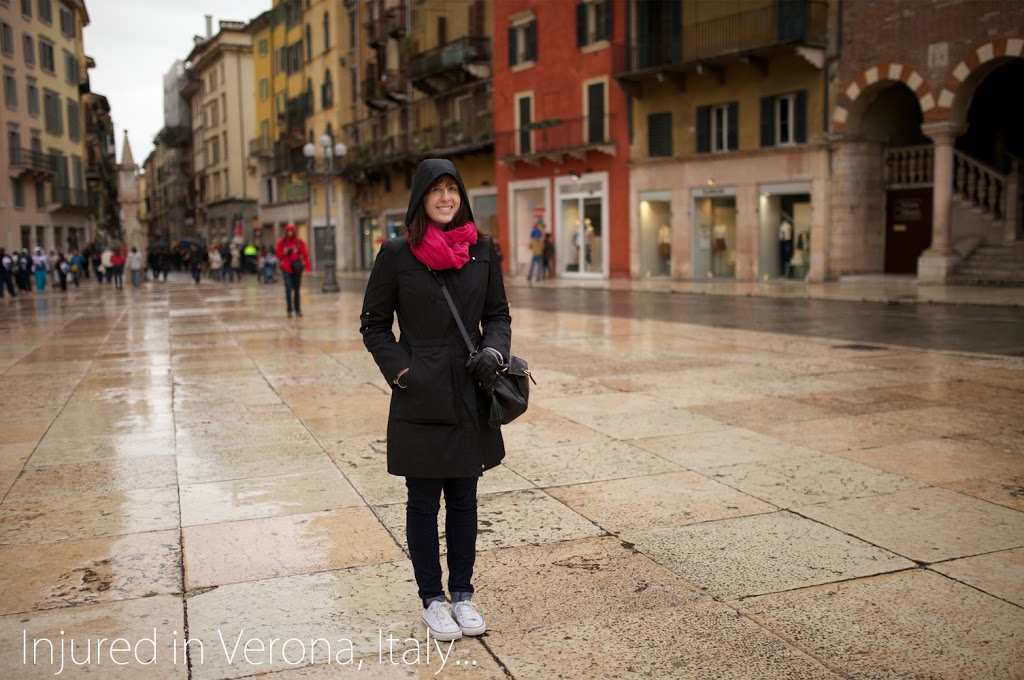 This photo, while I look fine, was taken about 10 minutes after I ran into a huge ancient stone in Verona, literally 5 minutes after arriving in the city.   Needless to say, I had a huge lump on my knee for weeks and walking around the rest of the day was not comfortable.  In traveling though, many times things happen, you hurt yourself, you get blisters from walking so much, and you just have to power through to make the most of your time in whatever place you happen to be in.
The majority of time its only minor things that go wrong, but sometimes you can be unlucky enough to suffer something more serious such as a severe illness or injury and its times like that when you may have to consider your
legal rights
to recovering the costs associated with your ruined holiday.
The lesson of this story is that while I come home from travels with beautiful photos by Nick and stories and memories that will last a lifetime, we also come home with hilarious (later) stories and moments when everything seemed to go wrong.  But in the end, that's what travel is all about, it's the good mixed with the bad, and the memories of all of it.