The Wick – Hudson, New York
41 Cross St, Hudson, NY 12534
For our final night on this trip, we stopped in Hudson, New York.  I had heard a lot about this up and coming area of Upstate New York for its hipster Brooklyn vibes and cool hotels.  In the end, I felt like I was a little disappointed in Hudson and thought the whole town was a little underwhelming.  Our hotel itself was actually really cool but there were definitely drawbacks too.  Here is my honest review of The Wick in Hudson, NY.
LOVE
Design – The interior of this hotel was really cool with high-end finishes and a great industrial-chic vibe.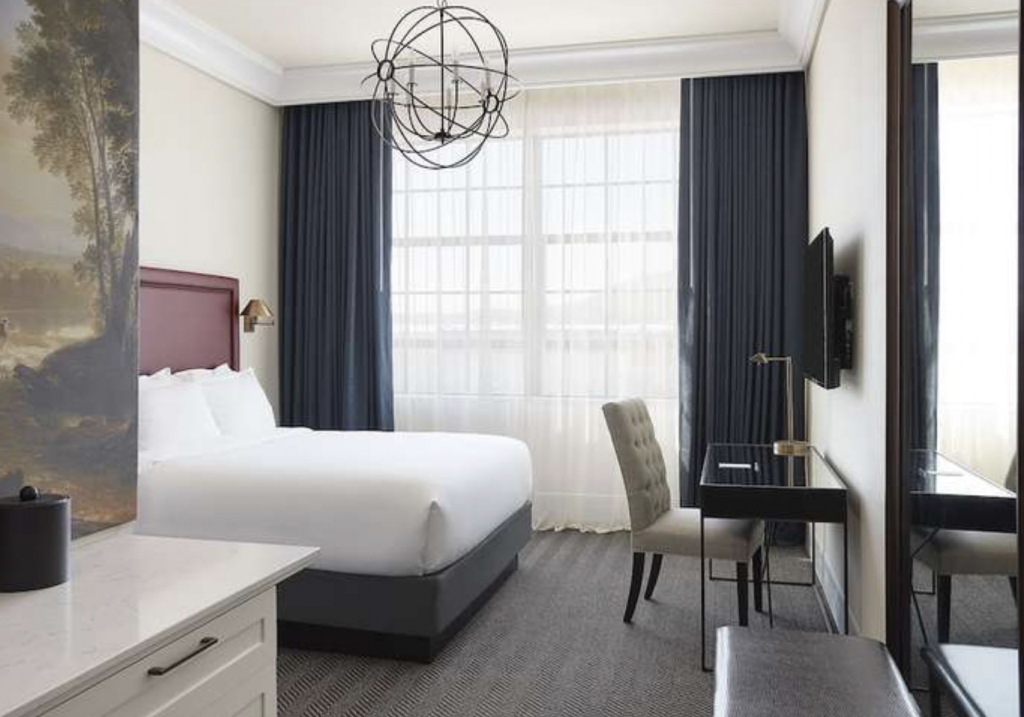 Comfortable Bed – The bed was super comfortable and the most comfortable bed of our whole trip.
Able to Check In Early – We were able to check in around 1pm which made it really convenient.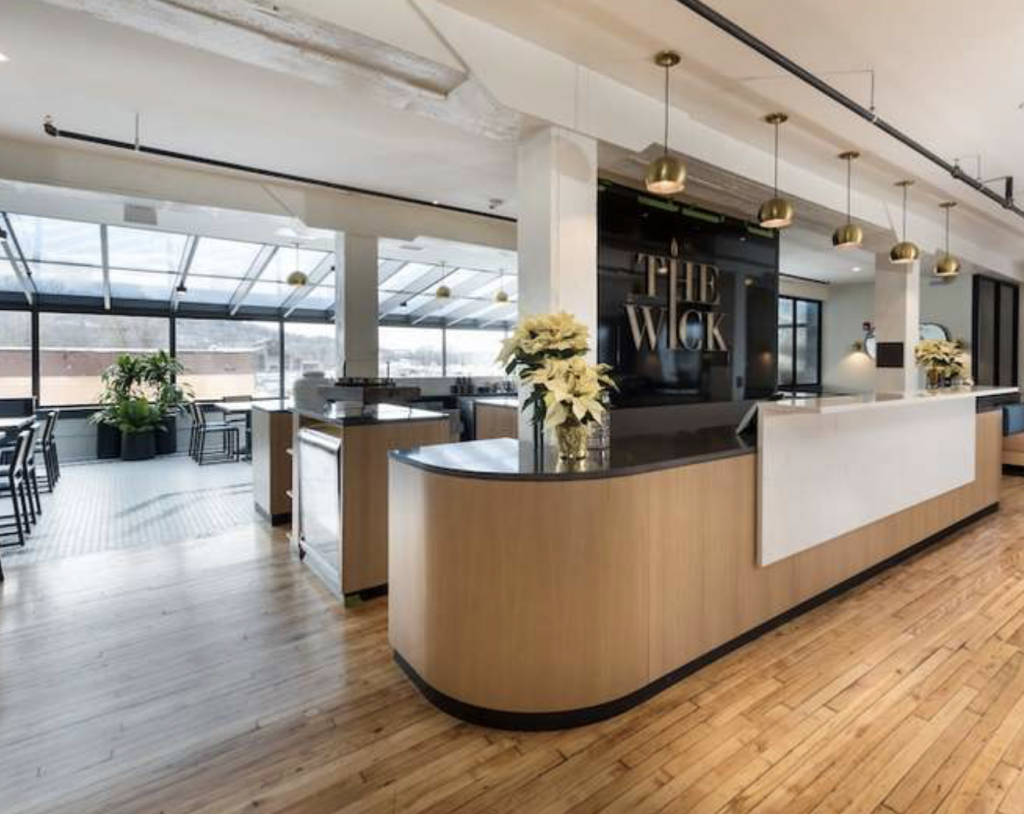 Smart TV – Like a few of the other hotels during this trip, the room had a Smart TV in it so that we could log in to Netflix which made it super easy.
DIDN'T LOVE
Gravel Parking –  The parking for the hotel has no signage and is literally just a gravel lot across the road.  It seemed sketchy and odd.
Weird Location – The hotel is in a weird part of Hudson and seemed a little sketchy to be honest.  There were falling down houses all around it and not a lot of signage.  It seemed to us that the hotel is banking on this area of town growing up around the hotel over the next several years but for now, it just seems a little odd.
NOTES TO KEEP IN MIND
Not Sure if Hudson Warrants an Overnight Stay – While the town was interesting, I'm not sure it warrants an overnight stay.  Next time, I probably would have just continued on and either stayed in NYC or closer to the city which is only a couple hours away.
Hotel is Not Super Close to the Main Area of Town – The hotel is down a steep hill and several blocks away from the Main Street in town and you'll most likely have to drive up there.  It looks way closer on the map to the main area than it actually is.