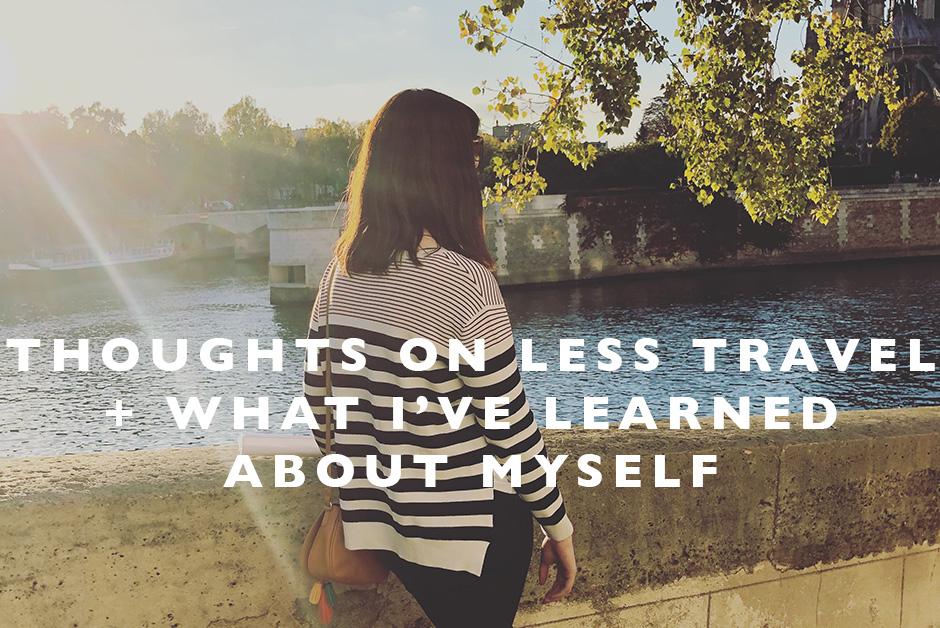 Two new posts this week?  Oh yes!  I'm slowly realizing as I take a little break from this blog of mine just how much I miss it.  And I'm not sure if it's because of the Notre Dame fire earlier this week which has just taken the emotion out of me or that I've gone almost 4 months without travel but it hit me the other day, I need to go somewhere and I need to write.
If you haven't been following along, long story short, I went from regular travel (every 4-6 weeks we'd have travel booked somewhere, near or far) to putting a hold on travel to open a new business as well as work on some renovation projects at our 1925 house.  And while I've adored working on our house and yard (more on that coming in a post next week) and I'm loving my macaron bakery, I've realized something really major recently: I can't give up on travel.  These past few months were a bit of a test for myself, to see if I could go for a few months without travel planned, to see how we'd manage house renovations and what would happen with my new macaron bakery.  And in the end, I hit a wall.  I realized the other day that nothing in the world will fill my soul like travel does.
Watching Notre Dame burning, all I could think was, thank goodness I've seen it, several times.  Thank goodness I spent all those years going everywhere to see as much of the world as I have.  Thank goodness I ignored people when they said I was spending too much money traveling or when they questioned our long weekend trips to Europe.  There is something that came alive in me when the cathedral was burning, something that made me realize I've got to get back to traveling, I've got to see more.  I've been feeling a little stifled for a while now, but for whatever reason or another, I pushed it aside, telling myself that I could do it, I could go without travel for longer.  I could be like other people, I didn't need to have constant travel in my life.  And you know what, I'm not even sure why I was doing that to myself.  I know that I need to travel, I know what it means to me and for whatever reason, I told myself this year I didn't need it.  Well I'm 4 months in and honestly, I need it.
I'm not as good as a human, as a wife, as a daughter, as a friend without it.  I'm not as spiritual without it, I'm not as inspired without it and I'm definitely not as happy without it.  So as I move forward, I know now that no matter what is happening in my life, there is always a way to make travel work and it's worth it to me to find a way to make travel work in my life, always.  Whether it's a day trip out of the city or a long haul flight somewhere foreign, travel for me is something that just gives me life and I won't take that for granted anymore.  I won't try to change that about myself anymore and I shouldn't have to.
So in the end, here's what I've learned: when you know in your bones that something is right for you, don't give up on it.  Renovation projects will always be waiting for me, there's no rush.  Work schedules can be moved around when needed, emails can always be answered on the go.  But the truth is, our time is fleeting and I'd rather spend mine doing what makes me feel alive.  We've got some local weekend trips coming up that I'm really looking forward to and then heading to France in a couple months and just knowing that makes me feel alive.  The moral of the story is that I always made travel work in my life before, I can do it again now and I just know in my heart that following what I love is the right choice, now and always.