This post was written in collaboration with Inghams Italy but the words and experiences are all my own.
I've been looking back through old trip photos recently as we gear up for another trip later this month and after a recent chat with a friend of mine who just got back from traveling around Europe, the topic of Italy came up and the reasons for why I'm not so crazy about it.  It got me thinking.  Nick and I visited Rome and Italy in general for the first time a couple years ago and to be honest, the trek getting to Rome was horrendous, canceled flights, delays and terrible customer service on the airline's part, so that might have put us off to start with.  We arrived in Rome and didn't fall in love with it like other destinations we had before.
But after talking with my friend, I got to thinking about why we didn't LOVE Rome, like we had LOVED Paris and London before it.  And as I look through our photos from that trip, they are some of my favorite photos to this day; the colors, the architecture, the beauty.  So I got to thinking, why didn't I fall so hard in love with Rome as I would have liked to?


And that answer I'm afraid is complicated and more of a feeling I got there than anything.  I was overwhelmed; the noise, the motorcycles flying by, the chaos of Italy's ancient city.  But here's the thing, it's taken me 2+ years to fully encase my memories of Rome.  It's taken me 2+ years after our trip there to really appreciate the city that is Rome and while perhaps, for some, it happens immediately, for me I needed to let Rome settle with me.  I needed to look back at our beautiful photos from that trip, to appreciate the memories there, to acknowledge just how much the city still impacts me today.
Here's the thing, sometimes a city doesn't pull you in right away, sometimes it needs to linger in your thoughts, in your photo albums.  Sometimes a city needs time to settle in with your thoughts and your memories.  Rome is such a city for me.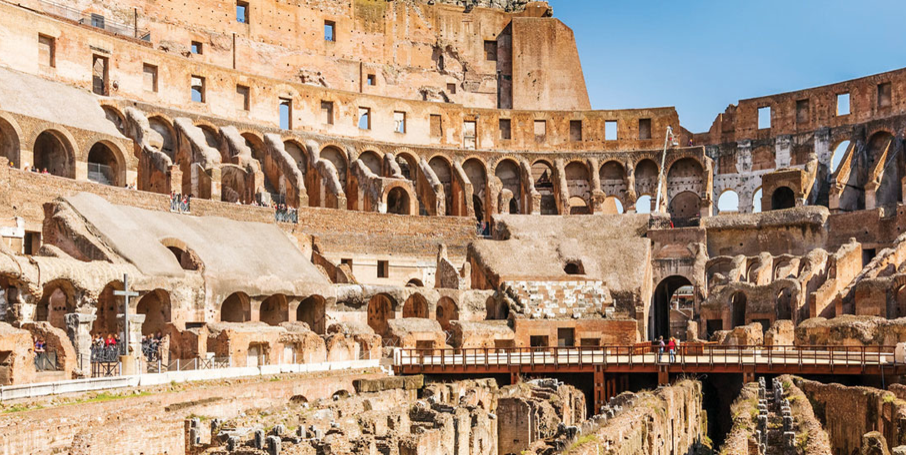 Rome is many things: historical, beautiful, chaotic, charming, and frenetic all at once.  It's also a place filled to the brim with places that take your breath away.  And while I wasn't crazy about Rome at first, I will say this: I could sit by the fountain in front of the Pantheon for hours taking in the scene of yellow and orange buildings around me, the ancient and gorgeous Pantheon in front of me.  I still remember the "awe" feeling of standing in the Colosseum, the way you are transported through place and time as you stand there, imagining all those that were there before you.  I remember fondly our long Italian dinners, waiters exactly how you picture Italians.  I recall the sound of fluent Italian floating over everything.
So I guess for me, Rome still is many things and looking back, it's called the Eternal City for a reason.  For me, it's a place that has touched me deeply and one that I remember fondly as I look back through our photos and recall the amazing moments we had while there.  It's a city that I think will only grow on me as time passes and until I stand among it's cobblestones again.