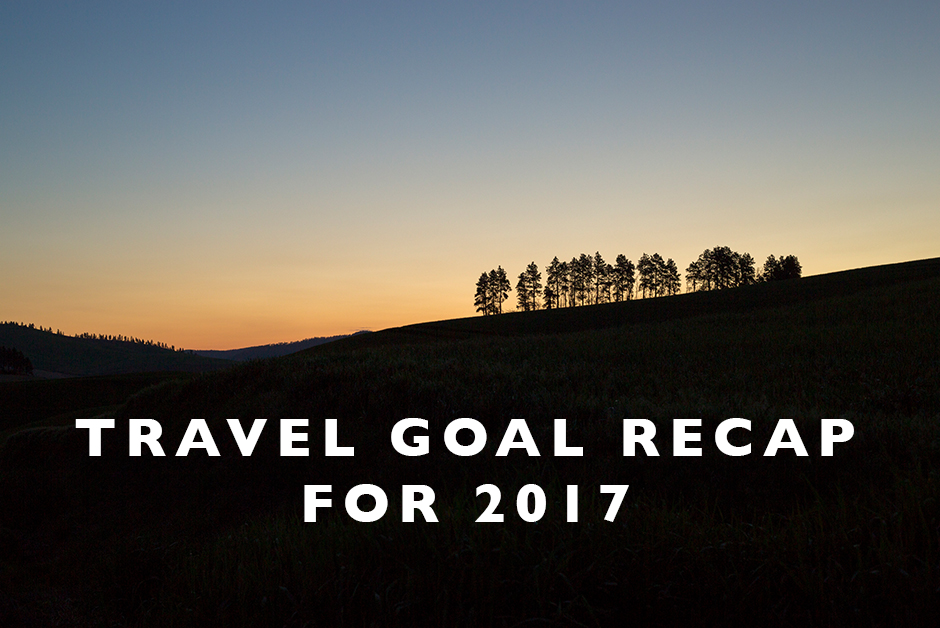 2017 in my life saw lots of travel and at the beginning of the year when I come up with my travel goals for the year, I always like to look back on them at the end of the year to see what I learned and how travel added to my life in the previous 365 days.  We did travel a little differently this year and I think overall, it gave us a great sense of what we love and what we don't!
See more of the USA.
I think we did a great job of this this past year.  We saw a lot of our own country this year and visited some old favorites like Washington DC and embraced new areas we hadn't explored yet like hidden gems in the Pacific NorthWest, road tripped to Yellowstone and visited family across the country from Reno to Hawaii.  This year was full of US trips and I'm always blown away by what an amazing place my home country is when I get to explore it!
Embrace the unknown and more spur of the moment destinations.
While we didn't book a ton last minute, we did embrace the idea of embracing the unknown.  We had a lot more trips this year without a fully planned out itinerary and were open to change.  We had to change our plans in Iceland in November due to weather and just went with it.  We jumped on the Eurostar to London from Paris just for a day of wandering, without much of a plan in mind.  We drove back roads and pulled over at random spots on our road trip to Yellowstone.  All in all, I think we did pretty well with this goal this year, way more than we have in the past!
Shorter more focused travel.
This goal was an interesting one this year and while we definitely did this, I found that there definitely needs to be a middle ground.  We had some insanely short trips this year, like 2 days in Stockholm over a long weekend, 4 days in Barcelona, Provence and Paris over 4th of July and a lot of just overnights to Hawaii.  And while it's amazing to escape to an amazing place using an insane airfare deal or over a holiday weekend, more often than not we would end up getting sick or just plain exhausted due to the strain of travel for such a short period of time.  As we get older, we're realizing more and more we can't travel the same as we used to!  The hardest part is that we're not great being somewhere a long time either, so I think next year we'll finally get around to finding a middle ground on this.
Embrace the road trip. 
We definitely achieved this goal this year!  From road trips through the US to Yellowstone, around Iceland and around Germany and Austria to road tripping through Provence while the lavender was in full bloom, we spent a lot of time driving this year on our travels.  And while certain trips warrant this type of travel, I definitely like to have a balance so you don't get sick of the car!