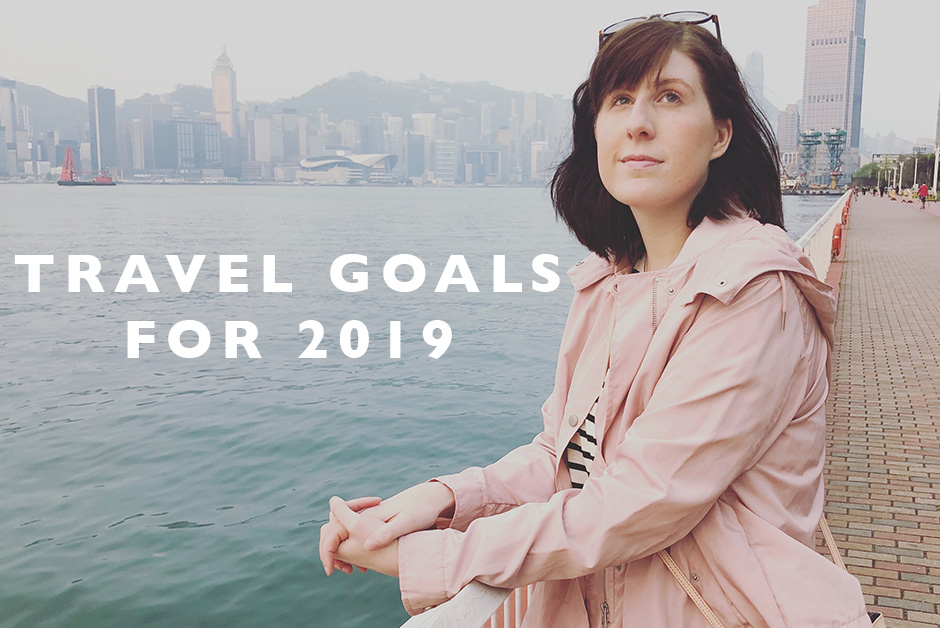 Every year I like to start the year by making goals for myself and my travels in the year to come.  Goals, for me, are a way of keeping everything straight when sometimes life throws curveballs here and there.  For every trip, I like to keep these travel goals in mind and be aware of what's happening around me to stay focused on what's really important.  Here's what I'm hoping to achieve through our travels this coming year in 2019.
Relish in the opportunity to travel.
I've mentioned a couple times in previous blog posts, but the upcoming year will see lots of changes for Nick and I professionally and with those changes, we know ahead of time we probably won't have as much time to travel as we have in years past.  So in the travel we do have planned, I want to really relish in it, to see those places with fresh eyes and to really take it all in like we did in the beginning.  After traveling so much for so many years, sometimes it's hard to remember that the opportunity to travel really is a such a blessing and we are so fortunate to be able to see so much of the world.  I want to get back to that this coming year and to really relish in all the opportunities that travel brings us and take in every single second of it with an open heart and mind.
Learn to live without consistent travel.
As I mentioned above, this year will definitely most likely see a decline in the amount of travel we are able to do due to our upcoming schedules.  And while we're going to still try to fit in as much as we can, knowing that ahead of time, I really want to be better about living my daily life without the craving for constant travel.  Sometimes it's hard for me to not always be looking forward to the next trip or planning travel out months in advance but this year, I want to try to get back to really being present in my every day and then when we do get to travel, to really relish it.
Find Inspiration in every travel moment.
Travel is such an inspiration for me and no matter what I'm doing professionally, what I bring home from our travels is worth so much to me.  I want to really take inspiration from our travels this year like I did long ago when we first starting traveling. I want to bring home more ideas, more information from our travels this year and find uses for those in our daily lives.